Medical Device Packaging Insider Tips: Must-See Videos
Medical Device Packaging Insider Tips: Must-See Videos
Just in time for summer binge watching, here are recent YouTube uploads that address medical device packaging concerns, such as complying with the European Union's Medical Device Regulation (MDR), accelerated aging, sterilization, and more.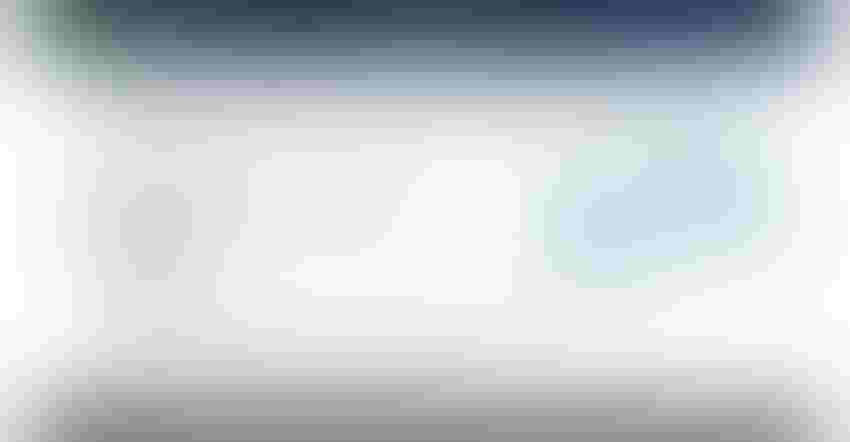 Regulations, validation, and testing pervade the work life of a packaging engineer in the medical device community. Insightful advice from peers can help you understand what needs to be done to ensure packaging and product safety — and give you tips on how to do that.
Here are seven videos we found on YouTube that show and tell key information medical device packaging departments need to know.
Posted: May 13, 2021, by Nelson Labs
Length: 1:00:06
Have you wondered how to set up a packaging validation according to ISO 11607?
This Packaging Validation 101 webinar teaches the basics:
• Determining an appropriate sample size for testing
• Writing the validation protocol
• Developing the test plan
• Selecting appropriate tests
• Family grouping and worst-case considerations
• Creating the appropriate samples
ASTM F1980 Accelerated Aging | Packaging Compliance Labs
Posted: October 26, 2020, by Packaging Compliance Labs
Length: 1:35
Accelerated aging, ASTM F1980 Standard Guide for Accelerated Aging of Sterile Barrier Systems for Medical Devices, is a guide that provides for medical device packaging. Accelerated aging is required for medical device packaging to prove the shelf life of the device. Accelerated aging was born out of necessity since industry innovation would die down if all medical device manufacturers had to wait years before going to market.
TechTalk: Product & Packaging Testing to Support Medical Devices
Posted: December 7, 2020, by STERIS Applied Sterilization Technologies
Length: 37:30
Philip Roxby, technical services manager, and Nate Wilhelm, senior project engineer, at Steris cover:
Why test and which method should be used?
Sterile packaging testing
Medical device testing
Medical Device Packaging & Validation Panel
Posted: March 23, 2021, by Texas Medical Device Alliance
Length: 1:19:08
Texas Medical Device Alliance held its quarterly meeting on February 25, 2021. The virtual discussion was covered medical device packaging and validation.
Topics included package tolerance testing, sterilization, UDI, labeling, and ship testing.
Featured speakers were Jennifer Gygi, Nelson Laboratories; Andrew Fronk, Bear Creek Consulting; Dana Wilcox, Mainstream Medical Devices; Andrew Cockerham, Alafair Bioscience. The presentations were moderated by Anne Holland, QA Consulting.
[Here is a short (2+ minutes) video of the meeting highlights:]
Aseptic Opening Techniques and IFUs in Medical & Pharmaceutical Packaging
Posted: April 20, 2021, by DuPont Tyvek
Length: 6:25 minutes
Malinda Elammari discusses aseptic opening techniques, the critical role of instructions for use (IFU) in packaging, how these techniques interact with medical and pharmaceutical packaging, and more.
Elammari is the educator and quality control manager for sterile processing at Duke Raleigh Hospital, US. She was interviewed by Jen Benolken, MDM & regulatory specialist for DuPont Tyvek Medical & Pharmaceutical Packaging.
Packaging and Sterilisation for Medical Devices
Posted: September 9, 2020, by NSW Active MedTech Community
Length: 1:15:04
From Australia, this presented by Sabre Medical CEO Doug Watson examines options and requirements involved in making sure sensitive electronics in medical devices are not damaged as the package goes through the sterilization process.
The main sterilization options — gamma rays and ethylene oxide gas — must be validated to ensure the device is effective and safe.
Watson looks at the requirements of the ISO 11607 standard on Sterile Barrier Packaging, as well as accelerated aging tests (ASTM 1980), transport testing (ASTMD4169), printed material performance testing, sterility validation (ISO1135), and more.
Sterilization and Sterility Assurance in Medical Device Packaging
Posted: March 1, 2021, by Voices In Validation
Length: 57:41
Roberta Goode, principal, Altrec, and founder of Goode Compliance, talks about patient safety and how medical packaging is a key component of that. Specifically, Goode discusses "selecting medical device packaging materials and sterilization methods to achieve appropriate sterility assurance levels and sterile barrier integrity throughout the labeled shelf life."
Resources from this episode:
ISO 14971:2019 Medical devices – Application of risk management to medical devices
ISO 24971:2020 Medical devices – Guidance on the application of ISO 14971
ISO 11607:2019 Packaging for terminally sterilized medical devices
ISO 13485:2016 Quality Management System for medical devices
21 CFR 820 Quality System Regulation
ASTM D4169 -16: Standard Practice for Performance Testing of Shipping Containers and System
ISTA 2a: Partial Simulation Performance Tests
Sign up for the Packaging Digest News & Insights newsletter.
You May Also Like
---