New Healthcare Packaging Film Combines Sustainability with Performance
New Healthcare Packaging Film Combines Sustainability with Performance
The recyclable GreenArrowRx Flexible Forming Film is polyethylene-based, reducing the risk of supply shortages.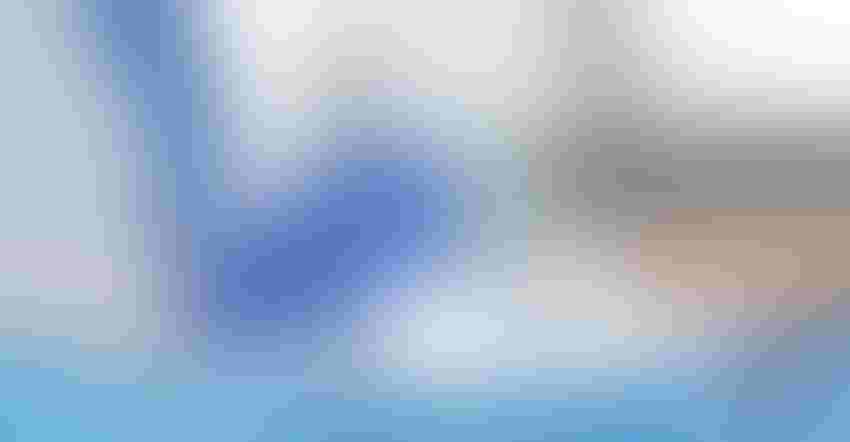 A new film from Charter Next Generation (CNG) is giving packagers and brand owners in the healthcare market a more readily available, sustainable option for form-fill-seal packaging. The product is GreenArrowRx Flexible Forming Film, a multilayer, polyethylene (PE)-based film made from certified ready-to-recycle resin.
"Healthcare forming films normally use specialty resins that at times [have] had supply issues," says Eric Tuttle, technical market manager-healthcare at CNG. Tuttle, who innovated the GreenArrowRx structure, adds that the new PE-based film reduces the risk of supply shortages.
"The raw materials we use in the makeup are less susceptible to [supply] disruption as compared to other single-source materials used today" for healthcare forming films, adds CNG VP of sales-healthcare Mark Groves.
The specific structure of GreenArrowRx film is proprietary, but Tuttle says "the makeup of this film uses a combination of resins that have been used in healthcare applications for many years."
Unlike conventional structures typically used for healthcare form-fill-seal applications, GreenArrowRx film is fully recyclable. This positions it as a sustainable packaging option — something the healthcare industry has been clamoring for.
Additionally, the film provides the performance required for medical packaging, including strength, formability, and clarity. It provides a high level of product protection, which is essential to ensure patient safety and product efficacy. Products packaged in the film are used by hospitals and other healthcare providers.
GreenArrowRx film is also compatible with most sterilization methods, including ethylene oxide (EO), gamma, and electron beam (E-beam) irradiation.
"Both seal performance and formability were the keys to making a film without sacrificing performance. Resin selection was the key to success," Tuttle says.
According to CNG, the film is cost-effective and delivers seamless validation and quick qualification on existing packaging lines. It is currently in commercial use and is available in gauges ranging from 2 to 18 mils.
The new film is part of CNG's GreenArrow product line, which won the company a Sustainable Packaging Coalition (SPC) Innovator Award in 2019.
Kate Bertrand Connolly has been covering innovations, trends, and technologies in packaging, branding, and business since 1981.
Sign up for the Packaging Digest News & Insights newsletter.
You May Also Like
---