Sterile Medical Packaging Essential in Healthcare Infection Prevention
Sterile Medical Packaging Essential in Healthcare Infection Prevention
Sterile medical packaging continues to innovate, investing in single-use options, and biodegradable plastics without risk of contamination.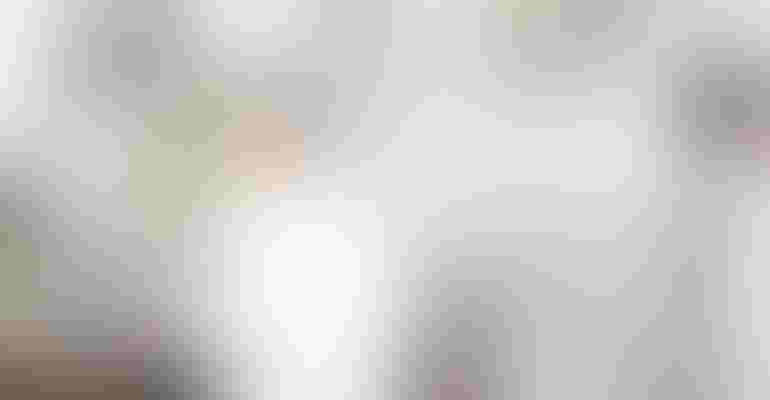 RGtimeline / iStock via Getty Stock
Sterile medical packaging is an integral part of healthcare and infection control. This specialized form of packaging is used to prevent contamination and preserve the sterility of medical products. It has been in use since the late 19th century, and today it is an important component of modern healthcare delivery systems.
Sterile medical packaging is used to protect patients, clinicians, and medical staff from potential infections caused by microbes. It also serves to ensure that medical products remain sterile and uncontaminated during transport, storage, and usage.
As per the Centers for Disease Control and Prevention (CDC), after sterilization, sterility of the processed item is maintained by packaging materials. These include wrapping or container systems that permit penetration of the sterilizing agent.
Growing concern about healthcare-associated infections (HAIs) and the need for effective prevention strategies have been key drivers of innovation within the sterile medical packaging market. As a result, manufacturers are investing in advanced materials such as polypropylene or polyethylene films to create superior moisture-barrier protection.
Companies are also focusing on developing thin films with high strength properties, which reduces waste and lowers costs. Additionally, a few manufacturers are introducing new solutions such as bio-resorbable films that can be used to package biodegradable or low-impact materials such as drug components or diagnostics kits.
As per Fact.MR, a market research firm, the global sterile medical packaging market will surpass US $44.22 billion by 2023. Sales will reach US $86.99 billion by 2033. It is likely to expand at a CAGR of 7% in the next 10 years.
Single-use medical equipment to the rescue for healthcare providers and patients
Single-use products are becoming prevalent due to their high convenience and versatility, making them ideal for both healthcare providers and patients. The demand for these products is expected to surge in the forthcoming years as medical professionals focus on reducing infections in hospitals.
In addition, disposables reduce the cost of reprocessing reusable equipment, which can be expensive. According to the National Library of Medicine, syringes serve as a good illustration of how the usage of plastics in both single-use applications and subsequently reusable items has improved public health.
Sterilization techniques continue to advance with each passing year. Medical device manufacturers nowadays offer a variety of options when it comes to sterilization processes, including steam, ethylene oxide gas, gamma irradiation, and hydrogen peroxide vaporization.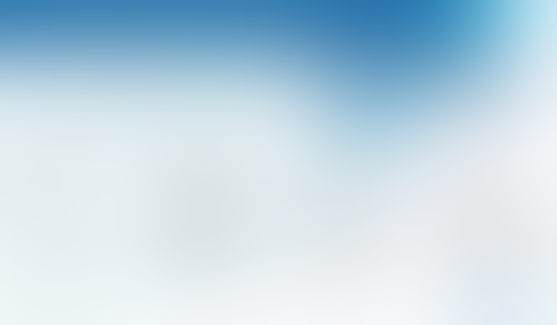 Sterile medical packaging's crucial role in preventing spread of antibiotic resistant bacteria
Antibiotic-resistant bacteria are on the rise, thereby making effective infection control measures critical. This is especially important in medical settings where infection can easily spread between patients and medical staff.
As such, sterile medical packaging is increasingly being used to protect against the spread of resistant bacteria. According to statistics provided by Lancet, antibiotic-resistant illnesses affect more than 2.8 million people annually in the United States.
Prevention of hospital-acquired infections through sterile medical packaging
Hospitals and healthcare facilities are taking efforts to minimize the risks associated with medical equipment and tools. They are constantly using single-use and disposable sterile medical packaging items. This helps to reduce the risk of cross contamination between patients, health workers, and equipment. It also ensures that medical devices and tools remain sanitized throughout their life cycle.
As per the CDC, there is still a lot of work to be done in the prevention of several healthcare-associated illness types, despite great advances. Around one in every 31 patients has at least one healthcare-associated disease.
The World Health Organization (WHO), on the other hand, mentions that in high-income countries, around seven out of every 100 patients in acute-care hospitals will suffer from at least one hospital acquired infection during their stay. Besides, one in every 10 patients affected by the same would die on an average. This rising prevalence would hence compel healthcare professionals to adopt sterile medical packaging.
Would expansion of the pharmaceutical industry in Asia Pacific benefit packaging manufacturers?
Asia Pacific is leading the way when it comes to sterile medical packaging production. The global pharmaceutical industry's ongoing expansion has bolstered pharma packaging. In heavily populated nations such as India, Brazil, and China, pharmaceutical packaging is in great demand.
Demand has been significantly increased by these nations' rising pharmaceutical output. Additionally, sustainability concerns are spurring on innovation in this field, particularly in countries such as Japan, South Korea, and Taiwan.
According to the India Brand Equity Foundation, around 50% of the world's need for different vaccines is met by the Indian pharmaceutical industry, as is 40% of the US market for generic drugs and 25% of the United Kingdom market for all medicines. It would further create new opportunities for sterile medical packaging manufacturers. 
Biodegradable plastics are the next target for companies' sustainable and eco-friendly products
In recent years, the need for sustainable and eco-friendly packaging options has become important. To meet these needs, manufacturers are shifting toward single-use, disposables, and other forms of sterile medical packaging that would reduce the amount of waste being generated.
The need to provide secure and reliable packaging solutions while reducing waste and energy consumption is leading to the development of innovative materials and techniques. These would help to provide a high level of protection with a low environmental impact. For example, biodegradable plastics are becoming an increasingly popular choice due to their ability to decompose naturally without leaving any toxic residues behind.
From refill reminders to correct dosage notifications, smart medical packaging can help millions of patients
In recent years, advancements in technology have allowed for the development of 'smart' packaging solutions for medical products. Smart packaging combines cutting-edge materials and technologies to create solutions that are both safe and efficient.
Smart packaging has also made its way into sterile medical packaging in recent years. This type of packaging involves the use of sensors, radiofrequency identification tags (RFID), and other technologies to monitor the condition of a product throughout its life cycle. The novel technology can help manufacturers track their products, as well as alert them if something goes wrong or if the product needs to be replaced or recalled.
When a patient fails to take a medicine as directed by a healthcare professional or does not follow the directions on an over-the-counter medication's label, it leads to non-adherence for both over-the-counter and prescribed medications. When taking medications, caregivers and patients can make a variety of blunders.
A workable answer to the problem of medication adherence is smart packaging for both over-the-counter and prescribed medicines. User instructions for the drug are made clearer by using embedded technology to engage caregivers and patients. It assists users in taking the right amounts at the right times, as well as serves as a reminder when refills are required.
Bandwagon effect of 'biodegradability' soon to create a bright future for sterile medical packaging companies
The future of the sterile medical packaging industry looks to be one that is increasingly driven by needs of patients, medical professionals, and the environment. For instance, in November 2019, Thermoform Engineered Quality and Plastique Holdings were bought by Sonoco.
At the same time, sustainable materials and smart packaging will become prevalent as businesses strive to reduce their environmental impact. This might include increased usage of biodegradable and recyclable materials or packaging that can be reused.
For instance, in June 2021, a heat coated healthcare packing solution, ACT2100, was introduced by Amcor. This product will meet client expectations for device packaging and boost efficiency in healthcare systems.
Smart packaging would also present a variety of opportunities for sterile medical packaging companies in the next 10 years. With advancements in technology, it is likely that these tests will become rigorous, helping to ensure that all products are sterile before they reach patients.
Shambhu Nath Jha, associate vice president of Fact.MR, helps enterprise and corporate to envision where the world is heading, and how their business is transforming. Perpetual variance is an inherent attribute of how businesses function, and change cycle has shrunken, and he helps clients to understand these excellence fundamentals. Decision makers and SBU heads across industry verticals require cognitive nudge from Shambhu to shield their enterprise of the awaiting risk. 
He understands how technologies along with transforming supply chain ecosystem integrate with existing business ecosystem and influence enterprise output. He helps them with proprietary decision support framework which include LoHFRI Index (Low Hanging Fruit and Risk Indicator Index), LAPA Framework (Life Cycle Assessment and Product Adoption Framework), and Customer Neurometry, to mention a few. 
Shambhu has over a decade of experience in helping clients to attaint business excellence across several sub-domains of food, healthcare, healthcare IT, technology, and sports.
Sign up for the Packaging Digest News & Insights newsletter.
You May Also Like
---