Here's What You Can Do with MODSIM Today
Here's What You Can Do with MODSIM Today
MODSIM combines modeling and simulation on one platform — the 3DEXPERIENCE platform — to help you create better, faster, more sustainable designs and production processes. This fits the requirements for the consumer packaged goods industry.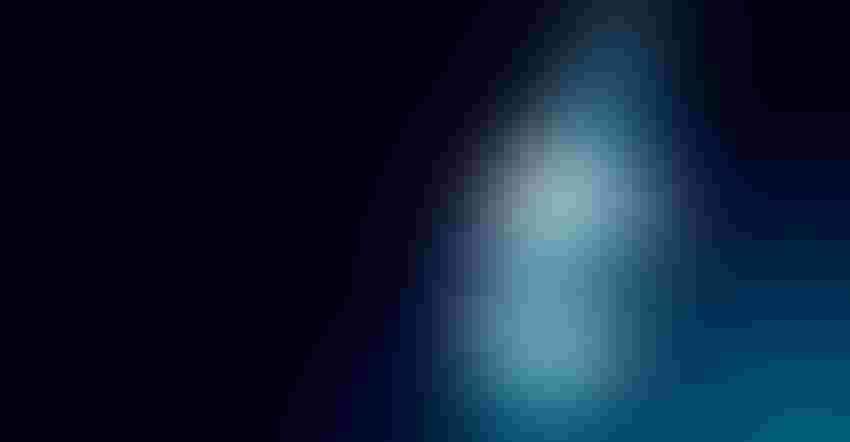 LuckyStep48 / iStock via Getty Images Plus
Sponsored by Dassault Systèmes
Imagine being able to evaluate various design or engineering options and quickly see how they might work. And not just a handful, but literally dozens and dozens of alternatives. And early enough in the design process to make a difference. How powerful would that be in creating a highly effective and optimized package or packaging production line?
Today's modeling/simulation technology — the 3DEXPERIENCE platform from Dassault Systèmes, for example — makes this possible by any designer or engineer, with the push of buttons. You do not need to be an expert in simulation.

How is this possible?
What's so different about Modeling and Simulation today? In the past, the two disciplines were siloed. Communication still happened between a designer and a simulation expert, but it was slow … inefficient … limited.
Combining Modeling and Simulation on a single platform simplifies the interaction because the data layers interact without having to copy files from one place to the other.
It also removes barriers of communication. A single person can design (model) and immediately test (simulate) the performance of a package or packaging line — over and over and over — until it is fully optimized before being finalized.
You can easily see how this would save massive amounts of time (and it does).
But other benefits are equally compelling:
1. Democratization of Technology:
"Democratization means to put expert tools in the hands of anybody who needs it for the day-to-day work," explains Matthias Friedrich, MODSIM Industry Process Expert, Dassault Systèmes. With MODSIM, non-experts can run complex simulations. An intuitive User Interface (UI) boils down the options to a couple inputs. This is especially powerful for speeding up repetitive tasks. All the complexity happens in the background, invisible to the user.
Once a simulation task is created as a template — a drop test, for example — any user can easily execute the task for similar models. "A drop test for a shampoo bottle can be executed by a simple drag-and-drop of the model that you want to run in a web-based user interface," Friedrich says.
Being web-based offers added flexibility, according to Friedrich. "With a few inputs or clicks, [users] can launch a simulation task from any web browser, even from a cell phone," he says. And web-based also makes it easy to share designs with others.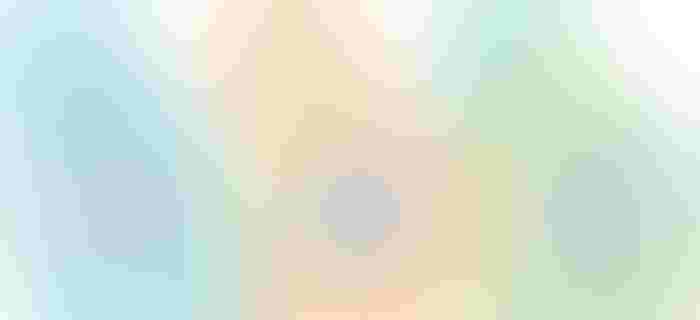 2.Easy Iterations with Automated Design Experimentation:
The automated feedback loop of MODSIM lets you fail early and fast — but virtually, without spending hundreds on physical prototypes.
The ability to change design parameters and immediately see results frees the creator to try different things. Mel Creasey, Industry Business Consultant, Dassault Systèmes, says, "[You can] start to build an interesting data picture on how different dimensions change the design. This automation allows you to experiment and test" because Creasey explains, "every time the CAD model is adjusted, the Simulation meshing is automatically updated."
Prompts within MODSIM during a Design of Experiments Study give feedback on different parameters, too. "For example, the user can easily setup a design sensitivity study that will automatically change a number of prescribed variables — such as critical dimensions — and then run a series of simulation tests to understand the effects these changes have on functional performance of the design," Creasey says.
Say you're looking at different materials, more sustainable materials. A bioplastic, for example. You can use MODSIM to see how it compares to traditional materials — and at every stage in the life cycle. This data can then be used to allow you to introduce more sustainable materials into your packaging with low risk.
3. Design Learning:
Because MODSIM helps users more efficiently understand the effects of various changes, users can quickly widen their knowledge of effective design and gain technical confidence.
This builds on itself with each project until you have a library of learnings to help direct future designs. "End-to-end traceability is where a packaging developer can search an historical project and easily see how specific functional requirements were satisfied for a particular design," Creasey says. "They can see what design features are linked to a particular requirement, what material was used, what the design risk was, what physical or virtual testing was conducted, what the results were, and what decision the team took — and why — based on these results."
But you don't have to wait for the far future to reap the benefits. "Because the time to get simulation results and to iterate on designs can be reduced drastically," Friedrich points out, "simulation can now be used as a more integral part of the design development process and drive design decisions."
MODSIM in practice.
Here are examples of how packaging departments are benefitting from MODSIM today.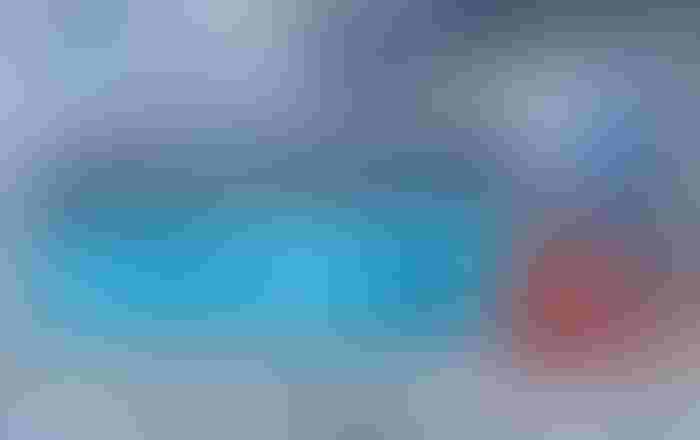 Analyze package lightweighting and its effect on production line performance:
Weight optimization of a shampoo bottle might start with limited information. But then you can get feedback from the blow molder and gain insight into geometric tolerances or material behavior. And the manufacturing plant could explain troublesome production issues. With MODSIM, you can run simulations that take both into consideration and adapt designs or processes to avoid failures.
"This feedback helps to adjust the requirements, to make them more precise," Creasey says. "The more we want to reduce the amount of resin for higher sustainability, the better or more precise the requirements need be defined, and the tolerances for product geometry and material behavior, to make sure that the package works as expected – in all regions of the world. With the billions of bottles that are produced, each gram of resin that can be saved has a huge environmental impact."
MODSIM can be used to drive sustainability within an organization and manage the introduction of more sustainable materials into packaging.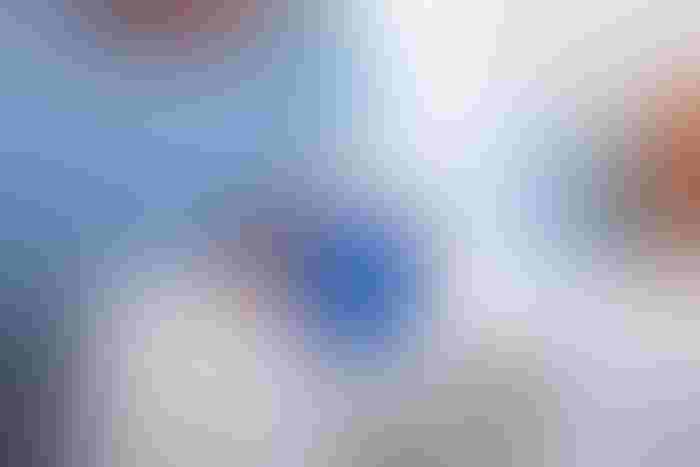 Create a no-mess detergent pour-cap:
Consumers complained about that annoying drip on the outside of the cap after pouring laundry detergent into the washing machine. A MODSIM project was able to fix it.
"First, we were able to show that we can simulate this behavior with our CFD solution," Friedrich says. "Then, using MODSIM at its core, a parametric design study was created. And with a design change of a small detail, it was possible to avoid this behavior. And, based on the same CAD model, but completely different physics, a drop test of the cap was simulated to ensure structural integrity of the cap."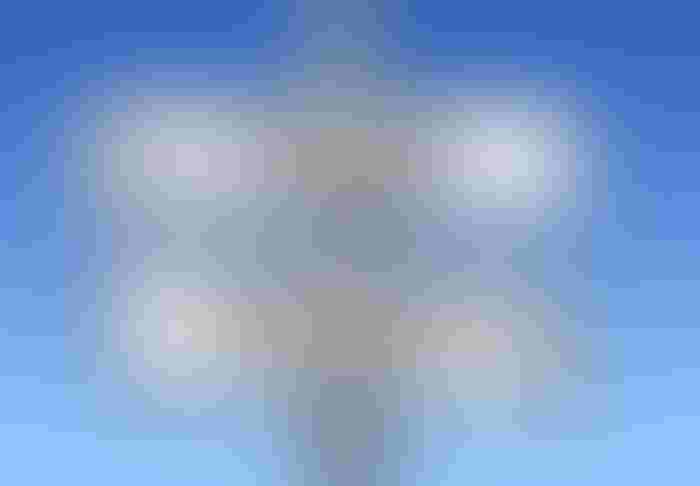 Compare different manufacturing methods:
Should you invest in vertical form-fill-seal machinery or fill a premade pouch? Should your next closure be injection molded or compression molded? MODSIM lets you virtually try different manufacturing options so you select the correct platform for your operation.
"With MODSIM, we can easily run a tolerance study," Creasey says. "How does an injection-molded part with its tolerances behave vs. a compression-molded part? Is there any risk of not fulfilling the requirements because of different geometric tolerances? And, by simulation of the manufacturing process itself, we can show if the manufacturing process itself is fine, or if there is too much warpage, which afterwards can cause problems [on the packaging line]."
The more engineers understand the complex relationships between the packaging component and the machinery, the better able they are to optimize the equipment settings, the packaging design, or materials involved. Insights from MODSIM can help eliminate minor stoppages, efficiency losses, and quality defects that previously have proven challenging.
To learn more about MODSIM from Dassault Systèmes, register for the upcoming free event "2023 3DExperience Modeling & Simulation Conference." Scheduled for Tuesday, November 7, this virtual conference presents customer keynotes and Q&As with market experts, including thought-leaders in Consumer Packaged Goods and Life Sciences. The American broadcast runs from 1:00 to 5:00 p.m. Eastern time. Click hereto see the full agenda of the half-day event and to register. Don't delay!
Click here to read the MODSIM blog from Dassault Systèmes.
Click here to see videos from Dassault Systèmes for its SIMULIA brand: "SIMULIA's YouTube Channel is where engineers and professionals go to see the forefront of the industry's realistic simulation software."
Sign up for the Packaging Digest News & Insights newsletter.
You May Also Like
---