PACKAGING BRIEFS: Thurs., April 7, 2011
PACKAGING BRIEFS: Thurs., April 7, 2011
Nestlé launches augmented-reality cereal box worldwide
Following its successful introduction in France in 2009, Nestlé's cereal-box-as-videogame-controller is being rolled out to 53 countries, reports BakeryandSnacks.com. Designed and developed by Dassault Systèmes, the augmented-reality packaging is printed with markers which, when seen by a webcam, let consumers play an online video game. By moving the box in front of the camera, they move their character in the game.
ColorMatrix receives recognition for recyclability in PET additives
ColorMatrix, the global leader in liquid colorant and additive technologies for thermoplastic applications, has received recognition for its commitment to recycling from the Assn. of Post Consumer Plastic Recyclers. APR has recognized ColorMatrix's HyGuard oxygen scavenging system and light-blocking technology Ultimate UV390 as achieving full recyclability under its strict Critical Guidance guidelines. According to the co., HyGuard oxygen scavenger is a catalytic barrier system that works in conjunction with the closure system of the container, leaving the container wall free of any additive material which may have a negative effect on container clarity and limit its recyclability.  Because this oxygen scavenging system also typically delivers more powerful scavenging capability than current technologies, it is able to offer high-level product protection in lighter weight and smaller portion size PET containers.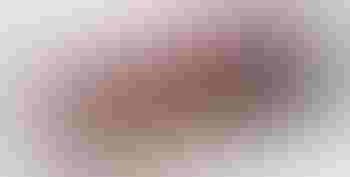 Lincoln Electric meets European export requirements with wooden pallets
Lincoln Electric meets European export requirements with wooden pallets
Lincoln Electric, a Cleveland-based manufacturer of arc welding machines and consumables, is using Inca presswood pallets from Litco Intl. to comply with export shipping requirements for pallets to be free of bark and insects. The presswood pallets are made in a process that molds wood waste and wood byproducts under high heat and pressure. These nestable and recyclable pallets complement Lincoln Electric's initiatives to stay lean and green: They earned a silver Cradle to Cradle certification from MBDC for freeing up valuable dock space that was previously dedicated to pallet storage.
Printechnologics earns two printed electronics industry awards
Printechnologics, a leading technology developer of printed electronics, was awarded with the Printed Electronics Award 2011 for the best product development and the best in show award at the Printed Electronics conference, Europe's largest event on printed and flexible electronics. The Product Development Award was given to printechnologics for AirCode touch—a game-changing new technology that enables tagging of print products with a cheap and recyclable code that can be read out by most modern touchscreen devices such as smartphones or tablet computers just by a simple touch. This enables a direct and intuitive connection from print to online.
Cal Poly to host the 18th IAPRI World Conference summer 2012
The Packaging Program at Cal Poly State University (which will be celebrating its 25th anniversary in 2012) will host the 18th IAPRI World Conference June 17-21, 2012, at its San Luis Obispo campus. About 200 presentations will be given on packaging topics, including research in Packaging Materials and Containers; Packaging for Food and Agriculture; Distribution Packaging; Medical, Cosmetic and Pharmaceutical Packaging; Packaging Testing and Standards; Packaging Innovations and Development; Packaging Sustainability; Active and Intelligent Packaging; Packaging for Hazardous and Dangerous Goods; Packaging Machinery and Systems; and Packaging Design, Printing and Graphics.
Airolux packaging dispenser wins Edison Best New Product Award
Airolux has won the silver award in the prestigious 2011 Edison Best New Product Awards for its innovative Air0Pack dispenser technology, which substitutes propellant gas with air in aerosols and is entirely made of plastic instead of metal.
Mettler Toledo buys Smiths Detection Product Inspection division
Mettler-Toledo has acquired the Smiths Detection Product Inspection division and will adopt the well-known Eagle brand of food x-ray inspection systems. Well-known for its expert inspection products since 1998, the Eagle business will continue to operate as a separate entity using existing sales and service channels. With this strategic business expansion, Eagle customers will benefit from a strengthening of service and support through a larger network of service technicians and application support. Additionally, Eagle is now part of Mettler-Toledo's Product Inspection Div., which is focused on helping food manufacturers meet their inspection requirements. With this acquisition, Mettler-Toledo is increasing its commitment to the food x-ray business, which will drive additional strategic investments in technology and application development.
Pregis Protective Packaging European announces 8% price increase
Pregis Protective Packaging Europe is announcing an 8 percent price increase across all of its products and equipment, effective May 1, 2011.  The price increase affects Pregis customers in all European countries. In making the announcement, Kevin Baudhuin, global president of Pregis Protective Packaging, stated that the latest price increase is necessary to compensate for sharply higher costs, coupled with continued volatility in raw material and fuel costs due to political unrest in multiple Middle Eastern and North African countries.
Klöckner Pentaplast Group starts up U.S. shrink-label film production
The Klöckner Pentaplast Group has begun production using its new global production capacity for transverse-direction oriented shrink-label films, used primarily for full- or partial-body shrink-sleeve applications. Announced in March 2010 as part of the co.'s global capacity expansion plans for shrink-label film, the new capacity is located at the company's Rural Retreat, USA, manufacturing facility. The new tentering line produces high-performance PETG and PVC shrink-label films and has added significant shrink-film capacity to the company's existing global production.
.
Sign up for the Packaging Digest News & Insights newsletter.
You May Also Like
---