PACKAGING BRIEFS Thursday, Mar. 17
PACKAGING BRIEFS Thursday, Mar. 17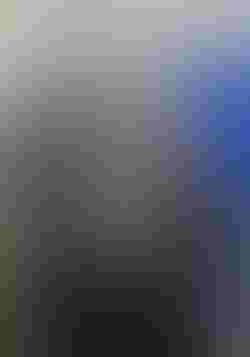 Congresswoman honored for her support of a pro-manufacturing agenda
Congresswoman honored for her support of a pro-manufacturing agenda
Ohio Congresswoman Jean Schmidt (R-OH) has received the National Association of Manufacturers (NAM) Award for Manufacturing Legislative Excellence in recognition of her consistent support of manufacturers and their employees across the United States. The Award was presented at an event sponsored by NAM member Siemens at its plant in Norwood, Ohio. Members of Congress who maintained a voting record of 70 percent or higher during the 111th Congress (2009-2010) received the Award. Congresswoman Schmidt received a 78-percent key vote rating.
Tetra Pak opens plant in Pakistan
Tetra Pak has opened a packaging material factory in Lahore, Pakistan. The factory is set to meet the growing demand of Pakistan's juice and dairy industries for aseptic packaging. Demand for dairy beverages, juices, nectars and still drinks (JNSD) has been increasing steadily over the past six years, with a 15 percent compound annual growth rate (CAGR) for dairy drinks and 16 percent CAGR for JNSD. With an initial investment of €92 million, the new factory in Lahore is Tetra Pak's largest facility in the Middle East and reflects the company's continued commitment to customers and consumers in the region.
Graphic Packaging Intl. cuts makeready waste in half
Graphic Packaging International (GPI), one of the world's leading paperboard packaging converters, has reduced makeready waste by 50 percent at its Perry, GA, plant, after installing QuadTech's Color Control System with SpectralCam on the company's manroland CARTOMAN web offset press. The refurbishment of the 16-year old roll-fed offset press enables the Perry plant to deliver to exacting standards of consistency and accuracy demanded by global beverage industry clients, such as Anheuser-Busch InBev, Pepsi and Coca-Cola-while increasing productivity.

Packers fans offered free admission to ICE USA expo
ICE USA, the leading converting exposition in North America, is offering all Green Bay Packers fans free admission to its event in Orlando, FL, April 6-8, 2011. Anyone with a Wisconsin driver's license or wearing Packers gear, including Cheese Head hats, can save the $40 admission fee.
Chiquita licenses brands into new food/nonfood products
Chiquita Brands-with a 99-percent awareness among American consumers, according to the company-has developed licensing programs to extend the Chiquita and Fresh Express brands into new food categories and non-food categories in the U.S. and Canada. The company plans to launch licensed products in 2012.
Aetna Group/Robopac hires new president
Aetna Group, the largest manufacturer of stretch wrappers in the world, has hired Ric Lee as president of Aetna Group USA Inc. Lee has 13 years of executive sales and marketing leadership experience in the North American packaging equipment industry. He has successfully built strong sales teams and effective sales channels that work together to deliver solutions to customers.

EPI Labelers celebrates 30th anniversary
EPI Labelers celebrates 30th anniversary
EPI Labelers celebrated its 30th anniversary on Tuesday, March 15, 2011. For three decades, EPI Labelers, located in southern York County in Pennsylvania, has provided labeling equipment to the packaging industry. Engineered for ease of use and reliability, EPI's labeling systems are designed to integrate to existing packaging lines. To celebrate, EPI Labelers is offering prizes to Facebook fans (http://facebook.com/epilabelers) and Twitter followers (@epilabelers).
MWV's healthcare packaging facility receives dual Chain of Custody certification
MeadWestvaco Corp.'s Mebane, N.C., packaging plant has received Forest Stewardship Council (FSC) Chain of Custody certification in February 2011. The facility is already certified by the Sustainable Forestry Initiative (SFI), and the dual third-party validations of MWV's sustainable fiber sourcing practices help assure customers and consumers of the company's responsible environmental stewardship.
Leading packaging machine builders join Rockwell Automation PartnerNetwork program
Douglas Machine Inc., Kliklok-Woodman and Nercon Engineering & Manufacturing have joined the Rockwell Automation Machine Builder Program. The program gives end-users access to skilled machine builders that have proven their ability to deliver high-quality, innovative machinery. As part of the Rockwell Automation PartnerNetwork framework, the Machine Builder Program consists of industry-leading OEMs who share Rockwell Automation business values and are committed to delivering solutions that will help lower manufacturers' total cost of ownership.
TricorBraun Winepak hires business development manager
TricorBraun WinePak has announced that Thomas Deegan, Ph.D., has joined the firm as its Business Development Manager. Prior to joining TricorBraun WinePak, he was an executive with WS Packaging Group, a company that provides packaging design and production services for the wine, spirits, beverage and food industries. In the 20 years before his association with WS Packaging, Deegan held various executive and senior management positions in the printing and packaging industries, with responsibilities for business acquisitions and management.
Automated Packaging System expands to meet growth needs
Automated Packaging Systems, the leader in high-reliability bag packaging systems, is expanding its operations in Streetsboro, OH, by acquiring two commercial buildings. The larger building is 173,000 sq ft of combined manufacturing, office and warehouse space located on 32 acres at 600 Mondial Parkway, just three miles from the company's corporate headquarters on Philipp Parkway. This building was originally constructed in 1995 and will be used to support future expansion plans for multiple product lines, including manufacturing of bag packaging systems and bag materials. The other recent acquisition is a 33,000-sq-ft building located at 10320 Philipp Parkway, right down the road from Automated Packaging's corporate headquarters. This facility will become the company's Customer Support Center for operations that include customer service, technical support, parts sales, factory repair and technical training. This building, which is just six years old, offers flexible workspace with a functional mix of office, manufacturing and warehouse space in a contemporary style similar to corporate headquarters.

.
Sign up for the Packaging Digest News & Insights newsletter.
You May Also Like
---