PACKAGING BRIEFS Thursday, Mar. 31
PACKAGING BRIEFS Thursday, Mar. 31
Klöckner Pentaplast acquires Waytek Corp.
The Klöckner Pentaplast Group has acquired Waytek Corp., a coating and converting company specializing in coated overlay films for the card market. Klöckner Pentaplast has purchased the company which includes its manufacturing equipment, proprietary technology, formulations and trade names, for an undisclosed sum. Klöckner Pentaplast will continue to operate the Franklin, OH, facility and retain all current Waytek employees.
Contract packager expands repackaging services
Tampa-based contract packaging company, Versatile Packagers, has extended its line of services to include more repackaging options. Since 1991, Versatile Packagers has provided an array of packaging solutions. It has grown from 15,000 to 150,000 sq ft and has expanded into a full service custom packaging and warehouse provider of turnkey solutions. Repackaging has always been one of the company's specialties, but in the past few years, especially around the holiday seasons, there has been a spike in demand for additional and creative repackaging solutions.
Dena Goldstein joins Curtis Packaging
Curtis Packaging, a leader in luxury packaging and sustainability, has added industry-veteran Dena Goldstein to its team of account executives. Goldstein comes to Curtis with 30 years of industry experience managing high-end accounts in the fragrance, cosmetics and gourmet confections industries.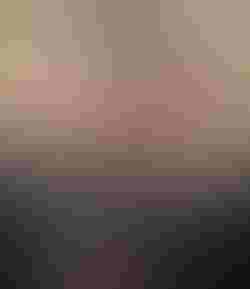 GPI presents Indiana senator with Friend of Glass award
GPI presents Indiana senator with Friend of Glass award
On Mar. 25, 2011, Indiana Senator Richard Lugar was recognized with the 2011 Glass Packaging Institute Friend of Glass Award for his commitment to ensuring Indiana's ongoing leadership in the manufacturing and recycling of glass containers. Glass Packaging Institute (GPI) president Lynn Bragg presented the award to Senator Lugar in Indianapolis, along with representatives from Indiana's glass container manufacturing and recycling industries. The GPI Friend of Glass Award honors legislators, institutions and organizations that recognize the important dual roles that glass container manufacturing and recycling play in the economic development and sustainment of communities throughout the country. Senator Lugar has demonstrated his support of glass manufacturing and recycling in Indiana and national efforts that promote sound policy.
Romaco Group sold to private-equity firm
Robbins & Myers Inc. (R&M) has sold its Romaco Group to Deutsche Beteiligungs AG (DBAG) and its managed closed-end private equity Fund V in a management buyout. The purchase price is €61 million. R&M has owned Romaco since 2001, during which time it supported the company as it went through a significant transition to become a more focused engineering business, developing customer solutions for various forms of drug packaging and delivery systems and complex processing applications.
Océ North America and AlphaCorr collaborate to provide packaging prototype solutions
Océ North America, a leader in digital document management and delivery, has chosen Austin, TX-based AlphaCorr LLC to provide its Macintosh and Windows compatible CAD-based Rules packaging and display design software as part of the overall Océ Solutions for Packaging. The Océ Solutions for Packaging enables packaging companies to quickly produce high-quality prototypes and custom/short-run packaging on paperboard and corrugate by printing directly to rigid substrates, then cutting and creasing-all in a completely digital workflow. The addition of the AlphaCorr Rules software now enables designers a means to efficiently create structural designs-either from scratch or using the provided template library to quickly modify standard designs for new packaging. Under the arrangement, Océ and AlphaCorr will recommend each other's solutions in a lead-sharing arrangement, and work together to demonstrate the combined solutions.
CAPS launches Iowa Service Center to manage growth of reusable shipping container business
Container and Pooling Solutions (CAPS) has opened its Jesup, IA, Service Center to support the needs of its liquid shipping container rental customers. The facility offers full service cleaning, repair and storage services, ensuring compliance with all food and beverage industry guidelines.
Lantech extends warranty on stretch wrappers to five years
Lantech has extended the warranty period for its Q Series semi-automatic and Simple Automation stretch wrappers from three to five years. The new warranty covers the Q-250, Q-300 and Q-300XT, Q-400 and Q-400XT and the Q-300XT Plus stretch wrappers. "Our new warranty is as simple and straightforward as the one it's replacing. It just lasts longer," says Derek Jones, senior marketing product manager at Lantech. "It guarantees all parts and components to be free from defects in materials and workmanship during normal use and service. And that's with unlimited operating cycles. Most other warranties have qualifications. We've designed this one to be the most comprehensive and longest lasting stretch wrapper warranty available."
Unilife start production of unique prefilled syringe
Unilife Corp. has begun to produce Unifill ready-to-fill syringes at its FDA-registered manufacturing facility in York, PA. The Unifill prefilled syringe has safety features fully integrated within the glass barrel. Once Unilife completes final product validation activities for the Unifill syringe during the second quarter of 2011, it can begin to fulfill initial sales orders to its existing pharmaceutical partner. The supply and sale of the Unifill syringe to other interested pharmaceutical companies is expected to start shortly afterwards.
AIMCAL awards SpecMetrix systems Technology of the Year
SpecMetrix systems from Sensory Analytics LLC have been named Technology of the Year by the Association of International Metallizers, Coaters and Laminators (AIMCAL) at its 2011 Annual Management Meeting. According to the five-member judging panel, "SpecMetrix systems are a major step forward" and predicted that "these new tools will impact an extremely broad segment of the converting industry." SpecMetrix systems provide a new non-contact and non-radioactive means to measure wet or dry UV coatings, hard coats, adhesives, varnishes, barrier coatings and other finishes on films, coated papers, foils, metals and other substrates and can help to reduce the environmental footprint of manufacturers.

.
Sign up for the Packaging Digest News & Insights newsletter.
You May Also Like
---