'Glue drop' wins first place in adhesive packaging design contest
'Glue drop' wins first place in adhesive packaging design contest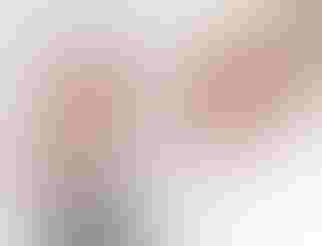 Henkel has named the winners of its first interactive Henkel Adhesive Packaging Design Contest.

From some 400 submitted proposals a jury of business and research experts chose the three most innovative packaging designs for adhesives. The winners of this interactive contest will receive a cash prize of 3,000, 1,500 and 500 euros, respectively. A special award will also be conferred on two contestants who stood out for their exceptional contributions and fairness. They can look forward to an iPad.


Over a period of six weeks, designers, students, DIYers and interested consumers designed, discussed and improved their proposals for innovative adhesive packs on the Henkel Adhesive Packaging Design Contest platform at www.packdesign-contest.com. Almost 900 contestants from more than 20 countries took part in this first interactive packaging contest staged by Henkel and submitted their ideas. Many of them gave each other advice and tips on how to perfect their proposals.
This interactive design contest produced almost 400 innovative and creative adhesive packaging ideas in four categories: Adhesive Dosage & Application, 2-Component Adhesives & Mixing, Opening and Closure, and Other.
"The results have significantly exceeded our expectations," says Guy Boone, corporate vp, international marketing & product development consumer adhesives at Henkel. "Developing packages for adhesives is not easy. Besides the creative idea, the designs have to reflect technical skill and knowledge about the properties of adhesives," Boone asserts.
"With their unusual and professional contributions, the contestants showed that it is definitely worthwhile keeping an open mind when it comes to new ways of generating ideas," adds Dr. Johannes Voll, manager innovation strategy Henkel Consumer Adhesives.
And the winners are...
The jury, composed of Henkel experts and acknowledged external experts for packaging design, had no easy task. Among the nearly 400 proposals they selected the three most innovative and creative which also best met the sustainability requirements of Henkel products and packages. After two weeks of reviewing and discussing the designs, the winners have now been named.
"Glue drop," the design that took first place, convinced the jury first and foremost by its ease of use and great fun factor. The drop-shaped rubber bottle contains a finger applicator which allows the adhesive to be applied evenly without the risk of sticky fingers.
The second place went to the "Epoxy Vial" design, a 2-component pack that keeps the resin and hardener separate in two small chambers until they are brought together by slightly squeezing the pack. The slim nozzle enables precise application.
In third place, the "Daisy Magnetic" design stands out particularly for its attractive appearance. The adhesive is contained in the six petals of a plastic daisy with a magnet on its underside so that it can be fixed to a refrigerator door, for example.
Special award for outstanding contributions and fairness
Two participants stood out not only because of their creative design proposals but also for their exceptionally valuable contributions to the platform. They helped fellow contestants to visualize their proposals in 3D and to translate their texts. Their comments and assessments of other designs were especially constructive and useful for the community. For this reason, the jury of the Henkel Adhesive Packaging Design Contest decided to honor not one participant - as originally planned - but two with a special award for being a "Most Valuable Participant." The winners of the special award will receive an iPad and a Henkel Goodies Bag.
Henkel's interactive packaging contest
From February to April, 2011, Henkel staged its first Adhesives Packaging Design Contest, inviting all creative minds to submit innovative designs for adhesive packs. Besides an attractive appearance, the criteria for assessment of the designs included how well they met the sustainability requirements made on all Henkel products and packages, as well as innovative prowess, and the benefits and efficiency of the packaging proposals.
Unlike the majority of such contests, the online platform created for the purpose allowed the contestants to discuss their proposals with Henkel specialists and adapt them before the jury of business and academic professionals assessed the designs.
Source: Henkel AG & Co. KGaA
.
Sign up for the Packaging Digest News & Insights newsletter.
You May Also Like
---