3 New Packaging Designs Add Value for Hormel's Skippy Peanut Butter
3 New Packaging Designs Add Value for Hormel's Skippy Peanut Butter
Hormel introduces new packaging designs for a trio of Skippy Peanut Butter products. The multi-serve squeeze pouch, squat jar, and "No Sugar Added" label expand the product's convenience and versatility for snacking.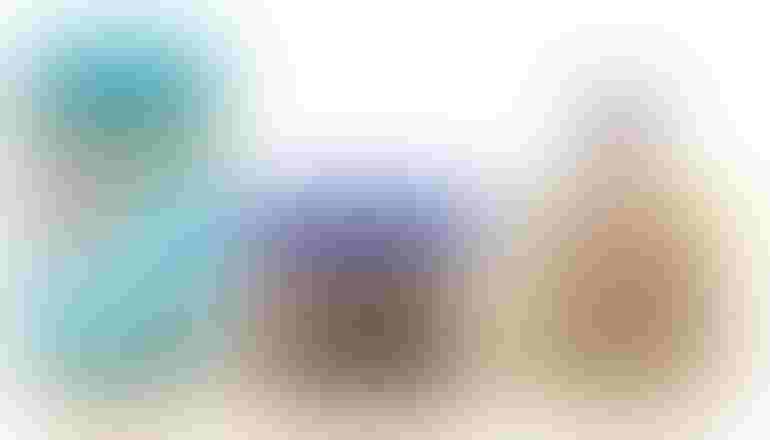 New "No Sugar Added" label, a squat jar, and a multi-serve pouch bring convenience and versatility to Skippy Peanut Butter.
Images supplied by Hormel
Hormel Foods puts food packaging in the spotlight, using unconventional packaging designs — including flexible packaging — for an assortment of new Skippy peanut butter products.
In June 2020, Hormel introduced Skippy Squeeze Peanut Butter and Peanut Butter Spread, creamy and chunky Skippy No Sugar Added Peanut Butter Spreads, and creamy and chunky Skippy Protein Peanut Butter Blended with Plant Protein.
Skippy Squeeze Creamy Peanut Butter and Skippy Squeeze Natural Creamy Peanut Butter Spread are packaged in a 6-oz, easy-to-squeeze pouch. In contrast, the new high-protein product is filled into squat 14-oz jars, and the no-sugar product is packaged in 16-oz jars.
Separately, The J. M. Smucker Co. has announced the launch of Jif Squeeze Creamy Peanut Butter, which is packaged in a squeezable 13-oz pouch. That product will roll out nationwide in July 2020.
"It is exciting to see other brands innovate in this space, and we are thrilled to provide our consumers with a mess-free, convenient squeeze pouch," notes Jennesa Kinscher, Skippy Peanut Butter brand manager. Kinscher answers Packaging Digest's questions about the new Skippy packaging in this Q&A.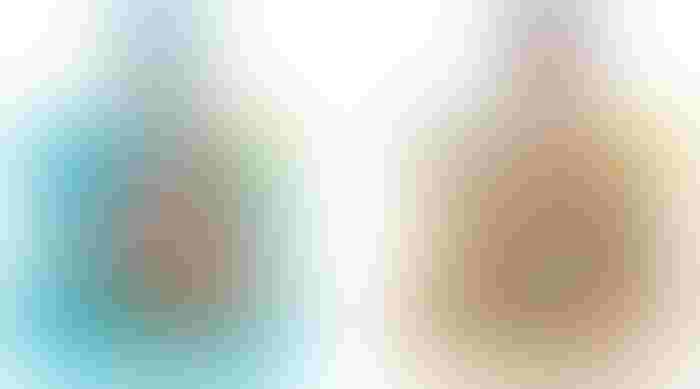 This larger shaped flexible package for Creamy and Natural Creamy peanut butter joins the brand's previous single-serve pouch.
Is the squeezable pouch the first pouch packaging in the Skippy product line?
Kinscher: Skippy Squeeze Creamy Peanut Butter and Natural Creamy Peanut Butter Spread are the first multi-serve pouches that the brand has used. However, we do sell individual squeeze pouches that have been on the market for about a year.
Why did Hormel add the multi-serve squeeze pouch to Skippy's lineup?
Kinscher: We know consumers love peanut butter. In fact, more than 70% of consumers have purchased peanut butter in the last year. We simply took a product that was incredibly versatile already and made it even more versatile. With Skippy Squeeze Peanut Butter and Peanut Butter Spread, consumers can:
One, have an easy snacking solution for the whole family. This pouch can easily be squeezed by all members of the family to apply to their favorite snacks.
Two, easily take peanut butter on the go. Whether you throw it in a purse, diaper bag, gym bag, or desk drawer, these products ensure that peanut butter is always within arm's reach.
Three, limit the mess! Our new squeeze product allows consumers to use their peanut butter without utensils for a quick cleanup. Furthermore, the 6-oz package design makes it easier for kids to use and removes the need to use a knife when spreading on Skippy peanut butter.
What flexible material is Skippy's squeezable pouch made from?
Kinscher: Barrier polyethylene terephthalate (PET).
Is the shape of Skippy's squeezable pouch designed for ergonomic handling?
Kinscher: Yes, it allows for ergonomics in-hand and squeezing. The pouch style allows for easy kneading and dispensing of peanut butter.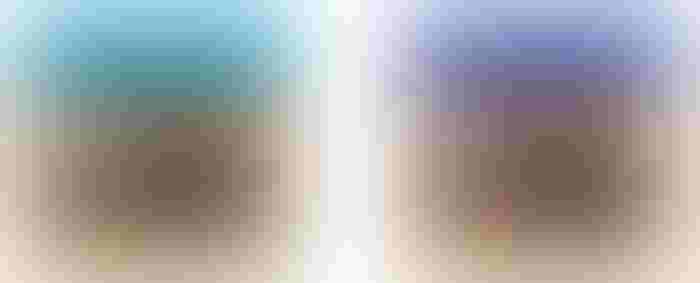 Hate getting your knuckles smeared with peanut butter when you're trying to get to the product in the bottom of a container? That's why Hormel is offering this new squat jar.
What consumption event is the squat jar targeting, and why is a smaller package desirable for the added-protein product?
Kinscher: Skippy Peanut Butter Blended with Plant Protein can be consumed like any other Skippy peanut butter or peanut butter spread. The product still delivers the smooth, roasted flavor that consumers love and have come to expect from this brand. These two products, creamy and chunky, can be used as traditional spreads, with a favorite snack, or added to a smoothie.
The 14-oz squat jar helps solve a consumer need in the peanut butter category. Commonly known as "peanut butter knuckles," this issue arises when consumers are trying to scrape every last bit of peanut butter from the bottom of a jar and inevitably end up with peanut butter on their hands. By using a squat jar with a wider mouth, we help ensure that our consumers can limit waste and enjoy every last bit of delicious Skippy peanut butter.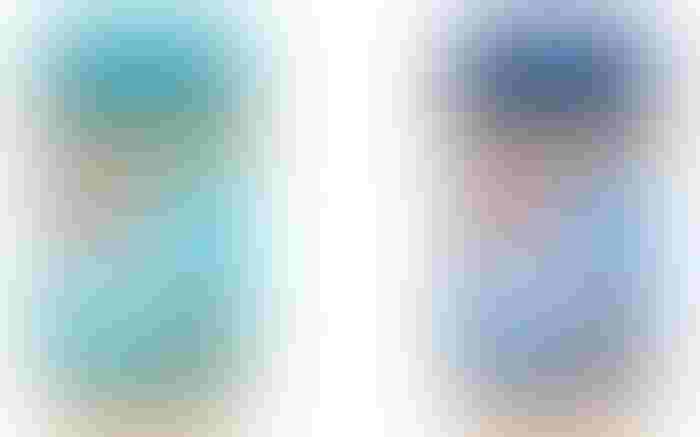 The Skippy logo shrinks a bit to make room for the easy-to-see/read
In the label design for Skippy No Sugar Added, the brand's logo is smaller on the front of the package than it typically is on jars of Skippy Peanut Butter. Why did you make that design choice?
Kinscher: The Skippy brand logo is smaller than on our traditional jars, as we wanted to ensure that the product attribute, in this case "No Sugar Added," is very clearly visible on the label. The Skippy brand logo is still very front and center, and we believe the brand equities still shine through with this design.
How are the new packages or labels printed?
Kinscher: Using flexo.
Can you mention any of the packaging suppliers?
Kinscher: ProAmpac laminated, printed, and converted the squeezable pouch.
How have consumers reacted to the new Skippy products?
Kinscher: Although these products have not been out long enough to solicit reviews or consumer feedback, we went through countless rounds of consumer-centric research before launching. We know that each one of these products is helping to solve a need that is not being fully addressed with the products currently available.
• Skippy No Sugar Added Peanut Butter Spreads: affordable and approachable protein, made with only three simple ingredients.
• Skippy Peanut Butter Blended with Plant Protein: We know consumers are more conscious about what they put into their bodies, and they expect their food to work harder for them. With 10g of protein per serving, this product delivers more than 42% more protein than traditional peanut butters.
• Skippy Squeeze Peanut Butter and Peanut Butter Spread: convenient, mess-free peanut butter that can go anywhere.
Sign up for the Packaging Digest News & Insights newsletter.
You May Also Like
---