300-year-old winery adopts modern look for new line
300-year-old winery adopts modern look for new line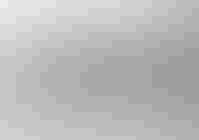 Traditional winery new look


Nov. 11, 2010 /PRNewswire/ -- Gourmets Passions announces the arrival of a new range of southern Rhone wines to hit shelves in the United States for the 2010 holiday season. THE VINS (THE WINES, www.the-vins.com) is a direct response to the growing sentiment from young wine consumers that French wines, although well-respected, are seen as specialty items and can be overly complex.
According to a recent study conducted by Sopexa, 72 percent of respondents held a very positive image of French wines, and 81 percent agreed that French wines are typically reserved for special occasions. French wines have the image of being consumed less frequently, being more complex to understand and to taste, and commanding a higher price.
THE VINS bears intuitive and innovative packaging that breaks the mold of conventional French labels, while respecting and promoting the longevity of prestigious French appellations that are currently unfamiliar to a broader range of tomorrow's consumers.
While catchy, THE labels are also meaningful, as each wine in THE range is labeled with its nickname used in-house at the vineyard (Vacqueyras: "THE VAC"; Gigondas: "THE GIG"; Chateauneuf du Pape: "THE CHATO9," nine pronounced "neuf" in French). The full appellation remains in smaller print, however the larger nicknames and label colors (white, rose, red) make it easy to pronounce, comprehend, and remember the appellation, taking the intimidation out of shopping for a good bottle, and educating consumers at the same time.
THE VINS not only take the intimidation out of world-renowned Rhone appellations through innovative packaging, but also through specific blends. These wines are fruit-forward and exceptionally well-balanced, with unobtrusive tannins and a persistent elegance, making THE wines easier to appreciate and more accessible.
Stephane Lombardi, president of Gourmets Passions, is committed to maintaining the premium quality of the appellations. Lombardi explains, "THE wines are exceptional blends of mainly Grenache and Syrah, that are vinified, aged, and bottled in-house, and are always the product of low-yield, meticulously selected and harvested grapes."
Although the initiative is contemporary, Lombardi has chosen a 300 year old vineyard as the exclusive producer of THE VINS. Arnoux et Fils (Arnoux and Sons) is family-owned and operated in Vacqueyras, France, since 1717, and their crus are continually recognized and highly noted by world-class sommeliers and wine critics. As reviewed by Herve Baligand, sommelier at a 3-Michelin-star restaurant outside Lyon, France, "The collection of THE VINS is a true concentration of pleasure made available to everyone. Each wine combines the respect and tradition of the terroir from which the appellation originates, while remaining accessible and easy to appreciate."

.
Sign up for the Packaging Digest News & Insights newsletter.
You May Also Like
---