8 packaging innovations from Pack Expo: Gallery
8 packaging innovations from Pack Expo: Gallery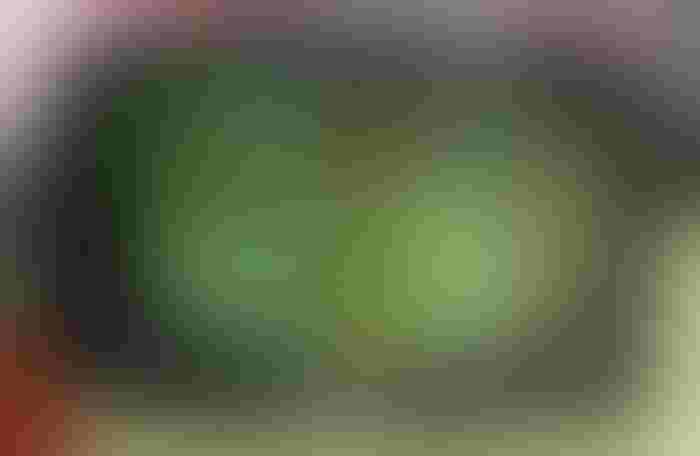 Tabbed TE tray line launched at 7-Eleven.
Check out these packaging innovation "goodies" from Pack Expo:  A new TE trayed meal debuting at 7-Eleven, a small snack pack that folds out for serving, a coated bottle that seems to defy physics, mated jars that screw apart, a dosing flexpack that accurately meters product, two new food packaging breakthroughs and more.
If I may repurpose the insightful words of Forrest Gump, visiting booths at Pack Expo is like opening a box of chocolates, only better: There are surprises even when you think you know what you're going to get. These 8 examples of package prototypes and commercial launches were all unexpected bonuses found as I walked the aisles of the North, South and East Halls the week of November 2.
1. Plastic Ingenuity's new tamper-evident tray with a "buried flange" launches at a chain of Chicago area convenience stores as "fresh to go" salad kits that sell for $4.29 each. Plastic Ingenuity marketing manager Rob Helmke says the chain's repackaging of the products into its TE trays eliminated a PVC shrink band. The trays can be displayed flat or resting on the side (as shown).
2. Ampac Packaging's E-Z SnackPak for on-the-go snacking is an ingenious, material-saving solution to an inconvenient problem.
3. The Splitable Jar, from Country Enterprises, is a different kind of duo multipack that offers shelf savings.
4. New from MWV, MiniMod is an airless pump and pouch packaging solution that provides controlled dispensing and portability. MiniMod will officially launch in North America in 2015, and will feature the filling capabilities of Marietta Corporation and available pouch technologies developed by Ampac Packaging.
5. Pods formed into letters were a sign of the times at Cloud Packaging's booth, which housed an integrated packaging system of equipment from Robert's Packaging and Ohlson Packaging capable of producing, weighing and bagging water-soluble-film pods. The Robert's Packaging IMP1500 fill-seal machine for premade bags uses output-boosting "traveling funnels" and was topped by an Ohlson Weigher/Counter that economically counts by weight to provide fill accuracy even if there is a 10% to 15% piece weight variation and an option using sensors to handle piece weight variations up to 25%.
6. LiquiGlide coating gives products the slip to reduce waste and seems to defy physics in doing so. For more on this novel technology, click here and read the caption.
7. Thermoform-MAP-packed-and-wrapped Franz bread has 40 days' shelf life using technology from Sealed Air Cryovac Food Packaging. For more on this development, click here.
8. Darfresh on Tray vacuum skin-packed meat products is an update on Darfresh technology that dramatically saves film, provides a tighter-fitting vacuum skin and increases throughput.
Here's your own surprise bonus: To see more packaged innovation at Pack Expo you can watch this slideshow of 4 packaging technologies found at the Bemis booth.
Sign up for the Packaging Digest News & Insights newsletter.
You May Also Like
---