A sharp departure from clamshell packaging
A sharp departure from clamshell packaging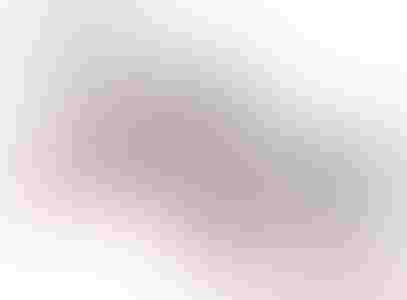 A Sharp departure from Clamshell Packaging
Victorinox Swiss Army Inc., a wholly owned subsidiary of the more than 125-year-old Victorinox AG, is finishing a nearly two-year packaging redesign project that will result in the elimination of plastic clamshell packaging for its Original Swiss Army knives and a new paperboard blister packing line at its 160,000 sq-ft Monroe, CT, distribution center (DC).
Primarily paper
Leading this project is Victorinox Swiss Army's packaging and product manager Chris Costa, who studied packaging design at the University of Bridgeport, CT. Early on in this process, Costa recognized a potential consumer perception win by moving away from the plastic clamshell structure altogether versus changing the materials used to make those clamshells.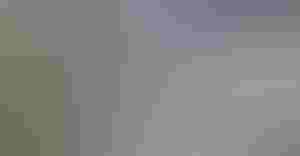 A Sharp departure from Clamshell Packaging
"A simple material change to a more sustainable material, such as RPET, would be more renovative rather than innovative," he explains. "And the perception would still be it's plastic clamshell."
Instead Costa was drawn to MeadWestvaco (MWV) Natralock packaging, which is a paperboard-based alternative to plastic clamshells. Made from sustainably sourced paperboard with a clear plastic APET or RPET blister, Natralock has a primarily paperboard design that MWV says uses 60 percent less plastic on average than petroleum-based PVC clamshells. The paperboard blister packaging also is designed to require approximately 65 percent less energy to seal.
Whose decision is it anyway?
Costa was careful not to let the excitement of a new packaging format distract him from the initial goals of the project. Specifically he was looking at four issues: 1. Material choice 2. Component pricing 3. Ease of manufacturing 4. Deliverability of the product
Instead of relying on supplier-provided information, Costa contacted Natralock users for their real-life experiences. At least one of the peers whom Costa contacted also is a Victorinox Swiss Army customer—Eric Abraham, a packaging manager for sporting-goods retailer REI, which uses Natralock for some of its private-label packaging.
Speaking to REI was especially important because Victorinox Swiss Army needed to address all of their customers' packaging needs in the packaging format it decided to adopt.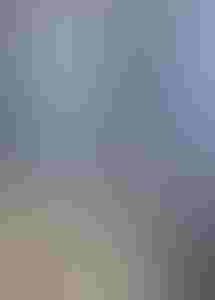 A Sharp departure from Clamshell Packaging
Vertical lifters, top left, move product throughout the Victorinox Swiss Army DC. The redesign was emotionally charged for Steve Kazanjian, pictured top right with his daughter. The creative director still has the first Swiss Army knife he received for Cub Scouts.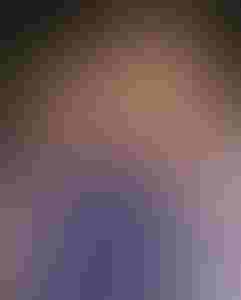 A Sharp departure from Clamshell Packaging
According to Costa, packaging decisions including the decisions to move to and away from clamshell packaging are very much dictated by the customer needs of brand owners. "Many times it isn't us that decide what package a product goes into," Costa explains. "It's our customer who might be out there demanding a particular way to package something because of their own requirements: Some customers say, I only want your product in a box; some customers say, I only want it in a plastic clamshell; some customers say, I only want it to be a particular size because of their fill lines or their theft compliance requirements."
Distinctly American
Costa had to balance the needs of retailers of varied size and selling environments, so he spent a year communicating with buyers from little shops to the big box retailers and their graphic, legal and compliance departments.
"It was back and forth with all of those major retailers and the little guys because they're very important too," Costa recalls. "We went to L.L. Bean; we went to Target; we went to Walmart; and we said, 'Hey look at this and tell us what you think. Help us help you.'"
Costa also collaborated with Victorinox Swiss Army's parent company, Victorinox AG in Ibach, Switzerland. He introduced Natralock to his counterpart in Victorinox AG, Kurt Arnold, who embraced the concept and quickly began to test and implement it.
After examining the needs of Victorinox customers in the U.S. and Europe, Costa realized that Victorinox Swiss Army's customers could benefit from packaging designed for unassisted sales. "Our challenge in this country was that we put many more SKUs into what we call 'self-service packaging,'" says Costa. "In Europe, they have more assisted sales situations where there is an associate or a salesperson who's helping the customer through the process, and it's sort of the reverse here. We are in a situation that relies heavily on communicating without assisting salespersons, so we want peg spacing that gives a billboard effect so we can tell a story that represents the brand quickly."
A partner that listens
The large billboarding area of Natralock can enhance the self-service attributes of brand owners' packaging, but only if brand owners maximize use of this area through a redesign. To help brands optimize Natralock's billboard attributes, MWV offers design services.
"Because when you get out of plastic, and go into Natralock, you really do have a blank palette in terms of what you can do from a graphics standpoint," says Jeff Kellogg, vp of MWV's Natralock packaging business.
Steve Kazanjian plays a critical part in these creative offerings in his role as global creative director of MWV Packaging. "Steve's a pro," Costa remarks. "He got it when I said I need packaging that sells, I don't need some esoteric, elegant design that puts people to sleep. He's creative. He was responsive, and he actually listened. He knew I knew what I was talking about."
This time with feeling
Kazanjian was excited to work on the project because the Victorinox Swiss Army brand holds high emotional value for him.
"What's interesting is that, especially for the Swiss Army knife demo[graphic], you will not find one person who does not remember getting their first Swiss Army knife," Kazanjian remarks. "You will not find one person who doesn't remember where it still is or when they lost it. I remember I got mine the first day of Cub Scouts, and I still have it."
Victorinox Swiss Army's previous clamshell packaging had focused more on the functionality of the knives versus the emotional experience of owning and using one. So Costa and Kazanjian worked to highlight the new packaging's emotional appeal to prospective buyers.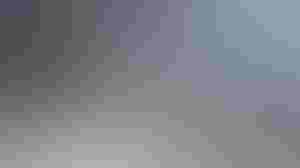 A Sharp departure from Clamshell Packaging
"The package doesn't need bells and whistles because it is what it is," Costa recalls. ""We wanted to get out of the way of the package because the Swiss Army knife tells its own story."
The resulting packaging uses six different Swiss mountain themes with a consistent color scheme of silver and the Swiss Army red. The iconic cross and shield logo also is prominently displayed.
Instead of communicating the knives' functionality with copy, Costa and Kazanjian cleverly used the transparent cell and photography of the 'open implements' to describe each tool. Costa says that he wanted the knife in its packaging to quickly communicate four messages: "What I am; what I offer; how much I cost; and how pleased you're going to be once you get me home."
High-tech and energy-efficient
Swiss engineering is evident nearly everywhere at the 160,000 sq-ft Victorinox Swiss Army DC from its high-tech vertical lift mechanisms (VLM), pick towers and conveyor systems throughout.
"We have a lot of Swiss ingenuity, forethought and overbuilding if you will," Costa remarks. "In the end, this serves us very well because we can handle present-day needs and easily adapt to new demands
The company will be putting this flexibility to the test, when its new SDS6C six-station, semi-automatic rotary blister sealer is delivered from packaging supplier Visual Packaging.
At time of publication, the machine still is located at the packaging machinery supplier. Three sets of tooling have been created to seal the packages. A coding and labeling strategy will be powered by Zebra Technologies inkjet and print-and-apply labelers is in place. Product movement is and will continue to be controlled by SAP.
The new packaging line also has 'green' attributes thanks to the lower dwell time needed to seal the paperboard blister packaging.
"Once we get through a full production run of the Natralock packaging, we will be reducing the electrical throughput by 60 percent by not using RF sealing," Costa exclaims. "And our packaging weight reduction will be 30 percent."
The rolling launch of the Natralock-packed knives is slated to begin April 1.
Sign up for the Packaging Digest News & Insights newsletter.
You May Also Like
---