Adaptability and continuous investment are key to the success of contract packager
Adaptability and continuous investment are key to the success of contract packager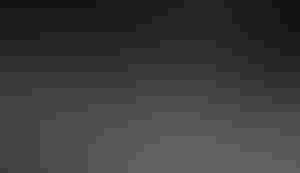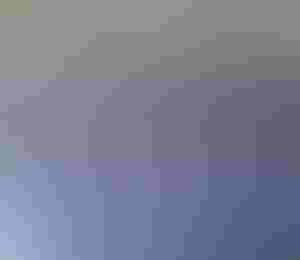 The Visual Pak Cos. began as the thermoforming business Blisters Inc., left, in 1980. Right, another company in The Visual Pak Cos. group—American Blending and Filling—offers liquid goods manufacturing and rotary, in-line and tube filling.
Headquartered in Waukegan, IL, The Visual Pak Cos. is a privately owned group that includes its core contract business—Visual Pak Co.—which offers contract packaging services; Bolke-Miller Co., which specializes in secondary food packaging; Blisters Inc., which thermal-forms blister-packs and clamshells; Trifinity Distribution, which offers pick, place and shipping services; and Norka Inc., a specialty commercial printing and custom paper converting company that was acquired less than a year ago.

Perhaps, what is most impressive about The Visual Pak Cos. growth is that it comes at a challenging time. "Multiple contract packagers have closed their doors in 2009 because of the economy," Dan Brosseau, vp of sales for The Visual Pak Cos. remarks. "We're not experiencing that same trend, and I think it's because we've positioned ourselves ahead and down the road. It's all about having integrated services that customers demand and staying ahead of that curve."
'On-demand' growth
An overarching theme to The Visual Pak Cos. history is investment and adaptation in response to customer needs. The group began as the thermoforming business, Blisters Inc., more than a quarter of a century ago. As Brosseau explains, Blisters' customers wanted more from the thermoformer—specifically customers wanted help placing product into the thermoformed packages. In response to this demand, the contract packer Visual Pak Co. was formed.
In a similar fashion, American Blending and Filling was started in response to demand from existing customers for liquids manufacturing and filling. After customers expressed a desire to offload shipping and distribution of packaged products to the service provider, The Visual Pak Cos. started Trifinity Partners Inc.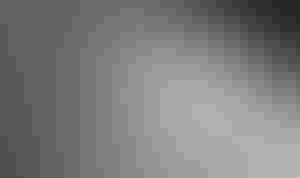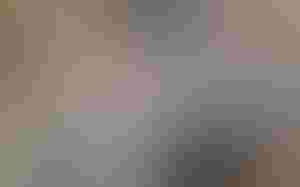 "People always say, 'Can you automate it?' Well, we can automate it. But, the interesting thing about our business is that every day you come in here, we're running different products," says Dan Brosseau, vp of sales for The Visual Pak Cos. The businesses employ a large labor force to ensure quick changeovers between jobs.
In addition to its logistics expertise, Trifinity brought manufacturing capabilities when it was purchased from Shell Oil in March 2006. Trifinity's specializes in making items with high alcohol content, and its website cites Paint Away hand-cleanser wipes, After Craft hand-cleanser wipes, Tahitian Blend sunscreen wipes and Visual Home storage bags among its private and control label products. Distribution services clients listed on site include major retailers such as Walmart, Sam's Club, Target and Costco.

Earlier this year, Trifinity moved its East Coast manufacturing facility and its Lake Forest distribution center to 19.75-acre location in Waukegan. The company's growth hasn't been limited to the Midwest, though. Brosseau explains: "A customer came to us and said, 'We really like what you do for us in Waukegan. We have a major warehouse and distribution in Atlanta, and we'd like you to be there.' So that's exactly what we did. We started a facility in Atlanta, right by the airport—right next to their facility."
Investments both inside and out
The group's investments also take place within the businesses' walls. In December 2008, Visual Pak Co. powered up a new steam-heat shrink-labeling line. This line augments existing shrink-labeling capabilities at the company headquarters and was custom engineered by in-house mechanics to specifically sleeve a product that is 11.5 in. tall.
The Axon (www.axoncorp.com) tunnel can accommodate packages that are up to 6 in. wide to 12 in. tall. Both the pucks that hold the containers as they travel and the conveyors that the containers travel on are custom fabricated in The Visual Pak Cos.' shop, where in-house mechanics custom configure or manufacture nearly every piece of equipment installed their locations.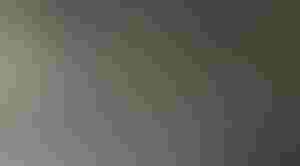 Canisters, above, enter the company's new steam shrink tunnel. The Visual Pak Cos.' fabrication and tooling shop, below, was expanded in May 2009 in anticipation of future growth and the fabrication demands of this growth.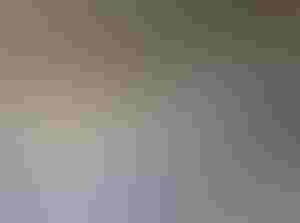 The company boasts that its mechanics are so good that they were able to custom fabricate air knives that cost 10 percent to 20 percent of commercially manufactured models and removes 70 percent to 80 percent of the water off products.

Mechanics also built a cartoner that enables quick and easy changeover. The design incorporates a rail system with hand-level screws. The Visual Pak Co. says that its home-grown cartoner has a changeover time of less than a half an hour, while other machines can take up to three hours to changeover.
Explaining why changeover is very important for the Visual Pak Co., Brosseau states: "Unlike a manufacturer, where they make one product really well a zillion at a time, we specialize in the smaller runs that they don't do as well with."
Serving up real-time data
Part of the challenge associated with short-run jobs is keeping track of where the multitude of products are in the manufacturing and packaging processes. To ensure that each customer has personalized service for any of its vertically integrated offerings, The Visual Pak Cos. assigns a project manager to each account.
The project manager has access to real-time data from a Microsoft (www.microsoft.com) Navision MIS system in addition to data collected by the companies' many enterprise applications software programs that connect to the database (Microsoft Navision has since been rebranded to Microsoft Dynamics NAV).
According to Brosseau, The Visual Pak Cos.' customers can find out where their products are at any point in the manufacturing, packaging and distribution cycles at any time.
Taking it to the road
The group plans to further capitalize on its logistics knowledge by launching a trucking service. At time of publication, the new company's name has not been finalized. The strictly logistics-and-distribution service is referred to as simply Visual Trucking. Trucks are expected to hit the road summer 2009.
Sign up for the Packaging Digest News & Insights newsletter.
You May Also Like
---