Baby Boomers' packaging needs represent a huge opportunity
Baby Boomers' packaging needs represent a huge opportunity
It may be difficult to imagine, but an estimated 10,000 Baby Boomers are celebrating their 65th birthday each day, according to data from the Pew Research Center. This trend is expected to continue for the next 18 years or so.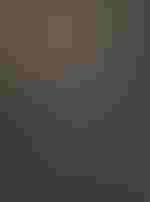 Kalkowski
Other recent studies project that 20 percent of the U.S. population will be over the age of 65 by 2030. This segment will include about 80 million people by the year 2050. People are living longer, and the U.S. population is graying. But none of us want to say we're getting old, and we certainly don't want to say our needs are changing in subtle ways, such as needing packaging that is easier to open.

Baby Boomers represent a huge opportunity for consumer packaged goods companies and packagers alike. It is estimated that Boomers spend more than $2 trillion annually, giving this consumer segment more economic influence than any other in history-so much so that senior consumers were a major topic of presentations at Walmart's recent Sustainability Expo. A market demographic this large demands attention.

Boomers expect to be served uniquely as they age, says Derek Trader of Sonoco, one of the Expo presenters. A number of companies already have adopted packaging that meets the needs not just of senior citizens, but the entire population. Some packaging updates seem obvious: pop tops on cans, lighter weight containers that can be gripped easily, larger type on labels and closures that require less torque to open.

These are all examples of what has been termed "inclusive design." Major CPGs such as Nestle and Kimberly-Clark are doing extensive research in this area. Meanwhile, universities such as MIT, Georgia Tech and Cambridge have developed techniques that simulate age-related concerns. For example, researchers designed a special pair of gloves developed to mimic the affects of arthritis. Designers then used the gloves to open popular products to better understand the biomechanics and how consumers with arthritis dealt with this type of packaging.

As the Boomer demographic ages, consumption patterns also change. Increasingly, individuals will become more concerned about their health leading to more purchases of medicines, vitamins and other supplements.

Companies in these areas have pioneered many development such as user-friendly flip tops, medicine bottles with "palm-and-turn" opening, and compliance packaging that helps individuals take the right amount of prescribed drugs when they need it.

All of these areas deserve more research and innovation to meet the particular requirements of this burgeoning segment.
Sign up for the Packaging Digest News & Insights newsletter.
You May Also Like
---