Ball-shaped bottles serve healthy habits
Ball-shaped bottles serve healthy habits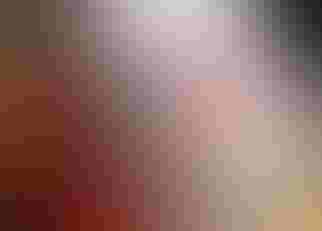 Sportastic beverages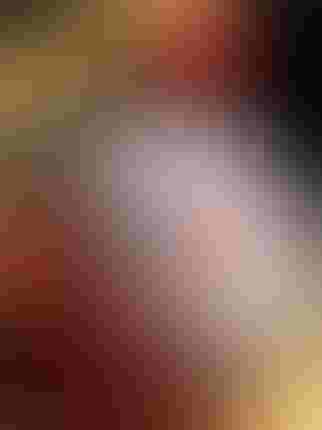 Sportastic
GT Beverage Co. LLC, San Juan Capistrano, CA, has developed an innovative approach to attracting school-age children to a healthier alternative than high-sugar drinks. The company's Sportastic drinks are a low-sugar, vitamin-enriched beverage in a stackable, spherical bottle with shrink-wrapped sleeves in fun sports and seasonal themes. 

The drinks come in a variety of flavors, including Fruit Punch, Blue Chill and Orange, contain four g of sugar, four of carbohydrates and 15 calories in a 12-oz bottle. It also is fortified with B5, B6, B12, calcium, magnesium, potassium and niacin..

Hitting target markets
Successful entrepreneurs know a good idea when they hear one, especially if this idea comes from a prospective consumer; Bob Weiss, vp of GT Beverage Co., and his brother, Tom Weiss, the company's managing partner, are no exceptions. "A friend of ours, whose kid plays soccer, came up with the idea of a round bottle shaped like a soccer ball," recalls Weiss.

Together, the brothers began researching the sports drink market, looking at the products, bottles and labels. GT Beverage Co. was launched in May 2008. Tom invented a new bottle and base shape that would enable a primarily spherical container to be stacked. The U.S. Patent and Trademark Office granted patent D596,489 to GT Beverage and named Tom as the inventor on July 21, 2009, of the stackable bottle. Product was first brought to market in December 2009, and sources tell PD that a new bottling line is now being built on the West Coast.

Shrink-sleeves appeal
While the packaging structure does offer an interesting departure from the typical bullet-shaped beverage bottle, Sportastic does owe a good bit of its appeal to its sports- and seasonal-theme decoration. These themes are conveyed through the bottle's full-body shrink sleeve labeling.

All of the company sleeve designs start with artwork generated by an in-house artist. These files—usually layered Adobe Illustrator files— then are transmitted to the company shrink sleeve provider, Overnight Labels Inc.

The converter's prepress artists then look for opportunities to further enhance the design. For example, Overnight Labels' artists manipulated the artwork for the tennis ball sleeve for a more realistic effect. "We want to give it more of a depth to it so it did look like an actual tennis ball," Don Earl, founder and president of Overnight Labels, recalls.

To better mimic the texture of a tennis ball, the prepress department cut a tennis ball into several pieces. These pieces were then placed on a flat-bed scanner to be digitized. Operators used Adobe Photoshop to integrate the texture from the scanned tennis ball pieces into the sleeve design.

Although not every Sportastic sleeve requires breaking down and digitizing physical objects, each design offers several challenges, especially because of the extreme curvature of the bottle structure.

"Every single time we do this [a new Sportastic sleeve], we've got trial and error," Earl explains. "Yes, it's getting easier each time but a basketball is different than a baseball because the seams and what-not. So we have to do a little trigonometry to figure out the pre-distortion."

Because it is less costly for the customer to have a converter determine how to alter the image in the prepress stage, Overnight Labels creates a package prototype before placing one of Sportastic sleeve jobs on press. Using its digital proofing system, Overnight Labels prints a sleeve then hand-seams and hand-shrinks the sleeve onto the bottle.

"This way, they've got something in their hand that they can touch and feel and see before we go ahead and actually make plates," says Earl.

Domestic manufacturing's benefits
According to Earl, Overnight Labels is known for its short-run work, especially print jobs providing shrink sleeves for smaller brand owners. "Buying only 5,000 sleeves is much more palatable to the smaller operations versus having to buy 50,000 labels to get their product to market in a new look," he explains. Because of this expertise, Overnight Labels originally was awarded the prototype and short-run work for the brand.

"This [high-volume] job was originally being done gravure by a company outside of the U.S.," Earl recalls. "But, the customer was having a lot of delivery problems. They also were having quality problems."

"But GT Beverage didn't have any delivery issues or quality issues with us," he adds. "The jobs just happened the way they are supposed to happen." The converter's customer service paired with the high quality of its product helped Overnight Labels earn the rest of  GT Beverage's Sportastic shrink sleeve business.

To ensure that delivery is never held up by material shortages, Overnight Labels purchases its PETG sleeve stock from more than one pre-qualified supplier. A servo-driven Nilpeter USA Inc. FA water-based flexo press with eight color stations, cold-foil capabilities, and up to a 203mm layflat for shrink sleeves and flexible packaging, is used print to the PETg from plates imaged by a Creo (now a part of Kodak's Graphic Communications Group)Trendsetter computer-to-plate system.

After printing, the labels are seamed into sleeves and mechanically wound onto cores. Overnight Labels has several rewinders, including machines from Rotoflex, a Mark Andy Inc. brand; Web Techniques Inc.; and Lederle Machine Co. Before the rolls are manually case-packed, they receive plastic core plugs from Badger Plug Co. to ensure that the cores do not collapse during shipping.

When palletizing the cases of product, Overnight Labels does not use any new pallets. Instead, the company reuses wooden pallets that it receives from suppliers to the pressure-sensitive side of Overnight Labels' business.

As an additional product quality assurance measure, Overnight Labels often will ship sleeves in refrigerated or temperature-controlled trucks during the summer. The converter also avoids shipping product on Fridays.

"If products ship on a Friday, they might end up sitting in a truck over the weekend," Earl explains. "A problem might happen over the weekend, maybe the refrigerator breaks or the truck is stationary. This could potentially harm the product."

Ramping up production
The labels are shipped to contract packaging operations strategically located across the U.S. These bottlers are located in Dallas, TX; Cincinnati, OH; Tampa, FL; and Modesto, CA.

According to PD's sources, the contract bottler in Modesto, CA, is the Varni Brothers Corp.-owned Seven-Up Bottling Co. of Modesto, which is building a dedicated line to fill Sportastic bottles at speeds of 500 bottles/min. This line is expected to include a NAFM Enginering/OAL Services LX-500 single-head sleever that will be labeling bottles supplied by Veriplas Containers.

The LX-500 is a micro-processor-controlled, servo-driven sleeve applicator. It is engineered for 24-hour operation and has been successfully tested at speeds of 600 bottles/min, well above the 500 bottles/min required for the new line.

The sleeve applicator has a touch-screen operator interface to set and monitor all parameters, and its software is designed to offer line operators with step-by-step assistance at each level of adjustment. The machine's built-in-diagnostics function is programmed to display explanations of how to resolve any potential issues encountered.

Additionally, the LX-500's Motion Control System (MCS) precisely places the label on the container every time, achieving label placement efficiency rates of 99.5 percent.

"This is accomplished by precisely monitoring the velocity of the conveyor and adjusting the position of the container sensor accordingly," Jacek K. Zdzienicki, vp of sales and marketing for NAFM explains. "A high resolution encoder is mounted on a conveyor drive providing feedback to the control system. Then, a container sensor bracket, equipped with a servo drive, is moved accordingly to adjust the dwell time necessary to apply each sleeve..

"In addition, this unique system will allow an operator to control the speed of the machine in relation to the line speed," he adds. "Consequently, operator involvement is not necessary, and NAFM's sleeving system works in a fully automatic mode in sync with the entire production line."

Full-speed ahead
With its standout packaging structure and design and at least one new bottling line in its near-future, GT Beverage and its Sportastic beverage is equipped to grow. In addition to its current sales in all 50 states, the company plans to sell Sportastic internationally to Puerto Rico, Mexico, Canada, Costa Rica, El Salvador, Guatemala, Honduras, Nicaragua, Argentina, Brazil, Chile and the U.K.

The beverage company also is ramping up marketing efforts for school district distribution: GT Beverage has joined the School Nutrition Association (SNA), which Tom Weiss says is instrumental in identifying interested school districts in California, Indiana, Illinois, Wisconsin, Missouri, Kentucky, Texas and others for distribution of Sportastic.

The school district distribution will complement the company's existing retail sales at major retailers such as Walmart, Walgreens, Kroger, Fred Meyer and BigLots!

Overnight Labels Inc., 631/242-4240. www.overnightlabels.com
Badger Plug Co., 920/757-7300. www.badgerplug.com
Kodak Graphic Communications Group, 866/563-2533. www.graphics.kodak.com
Lederle Machine Co., 800/433-2106. www.lederle.com
NAFM Enginering/OAL Services, 949/388-6371. www.nafm.com
Nilpeter USA Inc., 513/489-4400. www.nilpeter.com
Rotoflex, a Mark Andy Inc. brand, 636/532-4433. www.markandy.com/rotoflex
Veriplas Containers, 800/919-3329. www.veriplas.com
Web Techniques Inc., 800/325-9777. www.webtechniquesinc.com
Sign up for the Packaging Digest News & Insights newsletter.
You May Also Like
---