Battery packs are re-'energized'
Battery packs are re-'energized'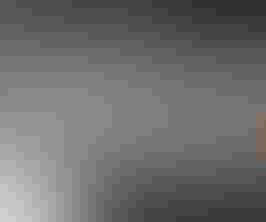 The push is on to design pilfer- and theft-resistant packaging for high-value products for offices, schools, hospitals and retail stores such as Wal-Mart, the world's largest retailer, especially if those products are small in size or quantity and thus could be highly vulnerable to tampering or removal from their packaging in-store. The growing corporate interest in packaging security is critical, but packaging must also stick to the bottom line and keep retailers and packagers ahead of the competition.
Today, retailer metrics require packagers to provide packaging with substantial product protection, tear-resistance, pilfer-resistance, tamper-evidence and, in more cases than ever, an ability to meet environmental criteria, such as Wal-Mart's Packaging Sustainability Scorecard, which became available to its product suppliers on Feb. 1.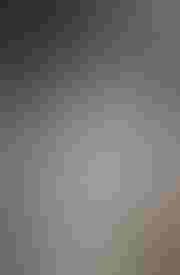 Energizer is now able to pack the lithium batteries on a different, higher-speed line than it could with the previous packaging.
In March 2007, when it came time to make a packaging change for its high-value e2 ®Lithium® battery packaging for Wal-Mart stores, Energizer, St. Louis, switched from an all-vinyl, radio-frequency-sealed clamshell with an inner insert card to the BlisterGuard® security package produced by Rohrer Corp. (www.rohrer.com), a licensed provider (the patented package was developed by Colbert Packaging Corp. [www.colbertpkg.com]), to thwart tampering and pilferage. The shiny new package provides an eye-catching look that's consistent with the rest of Energizer's packaging and has the high visual appeal the products demand while simultaneously satisfying the need for substantial pilfer- and theft-resistance.
Through its 10,000 colleagues, Energizer manufactures and sells batteries and flashlights in 150 countries. Tube-shaped and small in size, the lithium batteries are such that they can be taken from their package and tucked into a pocket in the store. And with a number of large retailers specifically requesting more theft prevention and pilfer-resistant packaging to prevent losses, BlisterGuard's design is nearly tearproof—as tough as all-PVC or polyethylene terephthalate (PET) clamshells, according to Rohrer, which says they are more theft-resistant than packs with surface-mounted blisters.
Energizer's lithium batteries are high performers, delivering long-lasting power for high-tech devices including digital and photo-flash cameras, MP3 and portable CD players and hand-held games and are priced accordingly. The company uses the BlisterGuard package with 11 stockkeeping units (SKUs) in the lithium line. The former transparent blister met retailer theft-protection requirements and provided a high degree of product visibility, but was often difficult to open and required a graphic card insert printed with product details, brand information, usage instructions and other pertinent information.
"A few years ago, I saw the BlisterGuard technology at a design conference, and the package was presented by the inventors as a good way to pack high-value trading cards [see PD, February '05, p. 16]. I approached our brand marketing group to see if they had an interest in the package as a possible replacement for our clamshell package for the lithium and photo lithium products," explains Rebecca Oesterle, manager of Energizer's global packaging development group. "We didn't evaluate any package structures other than this one. We are pleased with our decision to use it.
"The [former] clamshell was a requirement from one retailer because it was a great way to guard the batteries from pilferage, so we used it to comply, but when we saw the BlisterGuard, we thought that maybe it was something we could explore, especially in light of sustainability issues. The old-style clamshell ran on a slower-speed line that was temperamental, so we wanted to look at this package. We can run this new package on one of our faster packaging lines."
Converted by Rohrer at its plant in Wadsworth, OH, the reclosable, two-piece BlisterGuard design traps a small plastic blister holding the batteries inside. The basestock is .016 Everest® Safe-Pak SBS, a heat-sealable, tear-resistant recyclable paperboard from International Paper (www.internationalpaper.com), which is laminated on the inside with a multilayer, 3-mil cross-laminated high-density polyethylene film from Valéron Strength Films (www.valéron.com).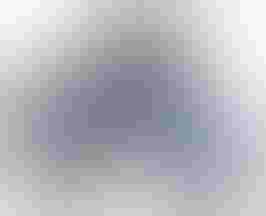 The HDPE film helps make the BlisterGuard package nearly tearproof. It's also die-cut at the top with a hanger hole for rack merchandising at point-of-purchase counters. The new structure has ample room for graphics, which, depending on the order volume of the SKU, Rohrer prints by either offset or flexography in seven colors using its proprietary graphic treatments in Energizer's metallic blue, silver, black and white color scheme.
A proprietary blend of heat-resistant coatings is added, as well as a shiny, metallic finish that comes from a printing technique that Rohrer developed specifically for Energizer.
An electronic security tag is applied to the package prior to filling. As the package is filled, the back of the card is heat-sealed to the inside of the front card, which bonds the package to itself.
Energizer developed and produces the mini, hinged, reclosable PVC clamshell blister in-house. The batteries are available in two-, four- and eight-packs in AA, AAA and photographic varieties. The thermoform provides product visibility for the batteries and traps them between the face and back panels, which are then heat-sealed. Rohrer indicates that the paperboard used in the production of Everest Safe-Pak is certified to meet the Sustainable Forestry Initiative (SFI), ensuring that the fiber utilized is harvested and replanted in a sustainable manner.
A cutting utensil such as scissors is required to open the package, but the Valéron film-reinforced paperboard has no sharp edges before or after the package has been opened, Oesterle says, which can reduce the chance of cutting oneself. The bottom front panel is printed with a scissors graphic that indicates a cutting point and the words, "cut here to open." Adds Oesterle, "It requires scissors to cut across the bottom at a prompt, but once the card is cut, it's easy to get into. The former RF-sealed package really required a knife."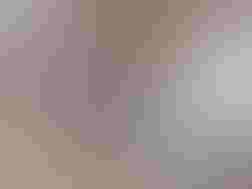 Loaded manually into packer boxes, the theft-resistant card-packs are produced in configurations for AA, AAA and photographic lithium batteries.
BlisterGuard's attributes, including durability, substantial pilfer-resistance and impressive graphic qualities, are winning with retailers. Most of the lithium battery packages are automatically filled and sealed at Energizer's plant in Asheboro, NC, on existing, proprietary equipment from Germany on a different, higher-speed line than in the past. Packages for small-volume SKUs are loaded manually. The use of existing equipment is another benefit, Oesterle tells PD. "We didn't have to add any new equipment and only had to invest in some new tooling because of the shape of the package is a little different. And we were able to reduce some packaging labor. When we brought samples of the package to Wal-Mart, showing the new, tearproof package, they liked it and accepted it. Not only is it esthetically pleasing, but it is also nicely printed and looks similar to packaging consumers see elsewhere, but has great theft protection."
Dave Cooper, Energizer's senior staff packaging engineer, served as project manager from the global packaging development value stream that lead the project. He says the "new package looks runs on standard heat-sealing equipment, which eliminates the need for an RF sealer.
Cooper says the new package reduces the amount of PVC by 50 to 70 percent over the original clamshell. "It's still new to the marketplace, but our BlisterGuard package looks so much like our other paperboard-based blister-packs, that we have received few comments out in the field, which was one of our goals," he says. "Our new packages look virtually the same as our existing packages."
Sign up for the Packaging Digest News & Insights newsletter.
You May Also Like
---