Candle packs light the way to sweet sales
Candle packs light the way to sweet sales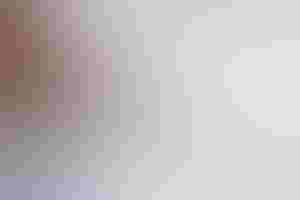 Compact and highly transparent, the tray's lid has a clipboard printed with graphics corresponding to one of four fragrance groups. The insert card acts as an easel to prop the lid up durring demonstration parties.
Gold Canyon Candle Co. has no shortage of candles to celebrate its 10th anniversary, based on its home-demonstration sales of scented candles, aromatherapy and jar candles. The party plan company, which also makes decorative accessories, personal care products and home fragrances, with more than 25,000 independent demonstrators across North America, generated $85 million in revenue in 2006.

Headquartered in Chandler, AZ, Gold Canyon began at the kitchen table of Curt and Karen Waisath to become a multi-national sales firm whose products are available throughout the U.S. and Canada.
Demonstrators sell Gold Canyon products through home and catalog parties, the company's website and fundraisers, using customer kits that offer various scents of nearly 100 fragrances the company releases seasonally. Originally, the demonstration samples tins had been carried to parties in cartons. Custom luggage housed 11 cartons of 3-oz candle tins (the candles are sold in various sizes, including the 3-oz size).
Gold Canyon began to realize that the kits could use an update to make them more manageable at the parties, and devised a new multi-level business plan that called for demonstrators to own their kits. The candle fragrance samples were reduced in size from the 3-oz tin to a ½-oz plastic jar topped with a gold-toned screw cap. They also no longer incorporated candle wicks. These smaller samples are carried in large, open shoulder bags along with actual sales products.
The sample jars needed a new outer package that could hold 10 different scents. Gold Canyon came up with a two-piece tray and snap-fitting lid design with help from custom thermoformer Flexpak Corp. (www.flexpakcorp.com), which handled the project. The tray and lid are made from Pentaform® M280/14, a 20-ga vinyl provided by Klöckner Pentaplast (www.kpfilms.com).
Waxing functional, protective
Using a computer-aided design (CAD) process, Flexpak crafted a number of structures and revisions, selecting Klöckner Pentaplast's rigid vinyl film for its visual appeal. The final results that Gold Canyon approved of took about nine months to develop. Flexpak design engineer Scott Richert says the secret to the whole project was achieving a perfect fit for the small fragrance jars. "The fit had to be snug so that the fragrance sample jars wouldn't fall out. Also, the lid had to be snug, too. That made the [container] design a real matter of trial and error."

That's because when the lid is removed, Gold Canyon wanted the lid to be able to slip under the tray for demonstration purposes. The lid had to lie flat under the tray in order to be functional and effective. The two piece structure uses a friction-fit design that provides a tidy, compact package that eliminates the chance of the lids being misplaced at the parties. And the entire tray-pack had to be clean-looking, durable and stackable.
The sampler package is used repeatedly, and is constantly brought in and out of the shoulder bag. A chipboard insert card that snaps into the lid of the tray is printed with graphics that correspond to products in one of four fragrance categories: Fruits & Citrus; Aroma Gold; Baking Line; and Clean & Fresh. A foldout "leg" on the back of the easel card acts to prop it upright, similar to a photo frame. Flexpak built notches into the design of the lid to secure the easel card in place.
No 'special-of-the-month'
Measuring 9x41/8 in., the tray-pack stands 1 in. high. Tabs on both the base and lid hold the sampler set together. The base has two rows of five cavities that cradle each jar.
The vinyl tray and lid had to be snug so that the jars of the candle samples don't fall out. Stackable and nestable, the base holds two rows of five candle jars.
"Decidedly, the greatest challenge was getting the pieces centered," notes Ed Berger, vp of business development at Flexpak. "The lid had to fit the tray perfectly, both on top [of it] and when slid underneath. And the fragrance sampler kits have to stack on top of each other in the shoulder bag. So essentially, the tray and lid components have to be nestable, economical, functional and highly transparent."

Berger says that Flexpak designed bumpy protrusions on the base tray to facilitate nesting. Such precise, structural elements for a snug fit couldn't be achieved without consistency in the thermoforming material, he adds.
Klöckner had already developed Pentaform M280/14 PVC rigid film especifically for Flexpak when Flexpak needed forming films that could be adapted to run at high speeds on new machinery. Suitable for converting methods such as gluing, stamping and metallizing, Pentaform films are designed to have exceptional cutting ability that decreases knife wear and knife-changing times. The films are sealable using radio frequency, heat and ultrasonic methods.
Flexpak uses a Model 2500 in-line thermoforming system from Sencorp (www.sencorp-inc.com) to vacuum-form both the trays and lids using a plug assist. The converter ships the components about 25 miles across town to Gold Canyon where the packaging, or kitting, is performed at Gold Canyon's headquarters in Chandler. The sample jars are filled with scented waxes, labeled and placed by hand into the tray-packs. The paperboard easels are also snapped into the lids, which are then manually applied to the base trays.
Sweet results
The M280/14 rigid film grade was well suited to the sample-packaging project, states Klöckner Pentaplast's Peter Gianninny, business manager for thermoforming films. "The same film formulation and process are available to all of our customers, but Flexpak was the catalyst. This grade worked especially well here because it's a highly versatile sheet formula that balances the need for high esthetics with durability, machinability and reliable processing performance."
Adds Berger: "Klöckner Pentaplast supplies all of our vinyl films. We order thousands of pounds of film from them. For the thinnest gauge with the deepest draw possible, they are go-to. With the shallow lid-and-tray unit, we needed a consistent thickness and width as well as high yields. Other film converters might have bought a resin 'special-of-the-month' from an untried vendor, with the result that the film is thicker in some places.
"We have to still pay for film [that may be wasted] and that we don't end up using," Berger continues, "and a couple of wasted pounds here and there add up when you're buying millions of pounds of film per year. But with films from Klöckner Pentaplast, we know we're getting a certain yield from a certain amount of pounds."
With 775 demonstrators joining Gold Canyon each month, it's easy to see how Flexpak will keep the midnight candles burning to churn out sampler tray-packs. Demonstrators select their sampler sets from a variety the company offers and a number of the fragrances vary from season to season. But the packaging size remains the same for the hundreds of scents. That's why a universal size for the sampler tray-pack was best, Berger explains. "The package has the same footprint with any fragrance Gold Canyon can create," he says. With it, the future shines bright for Gold Canyon.
Sign up for the Packaging Digest News & Insights newsletter.
You May Also Like
---