Coke cans pack a celebration
Coke cans pack a celebration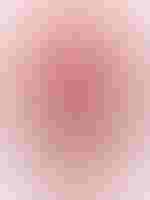 coke-1-lo3
To celebrate the 125 years since the first Coca-Cola was enjoyed on May 8, 1886, the Coca-Cola Co. has launched a series of celebratory collectibles in Hong Kong. The series was designed by British graphic artist James Jarvis, who earned international repute in 1998 for his toy figure, Martin. Since creating Martin, Jarvis continues to ignite the toy figure trend with characters that are produced as molded plastic models. Today, Jarvis' characters are collectors' items, found everywhere from toy stores to museums.

Can_group
The designer's sense of fun is evident in the set of 330mL cans. Inspired by the theme-125 years of happiness-Jarvis designed the set of Coca-Cola cans to represent six moments or "ideas" of happiness: making new friends, sharing happiness, enjoying summer, celebrating, being refreshed and feeling uplifted. Leveraging the high brand equity of the soft drink packaging's existing color scheme, the new designs feature color palettes dominated by Coca-Cola red and white. 

"Chilled Coca-Cola has unlocked happiness for our consumers when they are celebrating; getting together with friends and in the heat of summer," says Karen So, general manager, Hong Kong and Macau Region, Coca-Cola China Ltd. "The consumers' love that Coca-Cola allows us to mark the 125th anniversary and continue our commitment to innovate. For 125 years, we have provided many moments of happiness."

The Coca-Cola Co. also announced plans to launch a James Jarvis cross-over limited edition premiums product line with five brands. 
.
Sign up for the Packaging Digest News & Insights newsletter.
You May Also Like
---