Combination weigher
Combination weigher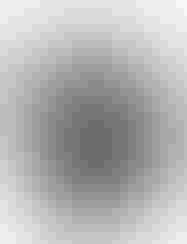 The co. is aiming for unmatched product control with its Triangle Selectacom belt-feed combination weigher. The co. describes it as ideal for fresh poultry and sticky, hard-to-handle products. Moreover, it cites superior weight accuracies and control with the possibility of more than 4,000 combinations with each weigher cycle. It traces ease of cleaning and maintenance to a sanitary design incorporating frame standoffs, no sharp angles, a water rolloff configuration and the ability to withstand caustic washdowns. Finally, it notes, the machine offers smart controls using an Allen-Bradley ControlLogix platform for easy setup of all package sizes.
Triangle Packaging Machinery Co.,
773/889-0200.
www.trianglepackage.com
Sign up for the Packaging Digest News & Insights newsletter.
You May Also Like
---