Come on, baby! Collapse!
Come on, baby! Collapse!
I know it doesn't begin with an "R," but I think we should add "collapse" to the how-to-be-green Reduce, Reuse, Recycle mantra.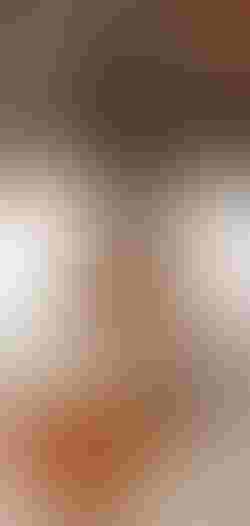 Why am I advocating a collapse in the packaging market?
Consumers aren't done with the belt-tightening, right-sizing, decluttering, frugal-is-chic movement yet. Sure, some discretionary spending has come back. But with the threat of high(er?) taxes to pay off the U.S. $14-trillion-dollar debt hanging over our heads and Boomers frantically guarding their retirement savings, wild spending splurges ain't likely anytime soon.
So people are still looking around, trying to figure out what more they can do that they haven't done already. And anything noticeably big or bulky is getting eyeballed. A recent article by Yahoo!Green features a woman who's living the "Simple life in Manhattan: A 90-square-foot home." That's not a typo. It's really 90 not 900; you've got to see the video. Not much room there for anything oversized.
Space may be the final frontier of the sustainable packaging movement! Of course I'm exaggerating. But I do think collapsible packaging is rising in importance because of its space advantages. And because of its perception of being eco friendly. In many ways, consumers look at volume (how many bags of garbage?) rather than weight (how heavy is the bag?) in assessing their eco footprint.
Plus, I think there are multiple compelling reasons why consumers are now receptive to more concentrates, like portability, freshness and customization, which Kraft is pushing for its new MiO liquid flavoring. And collapsible containers could be a convenient and efficient way to deliver these products because you could reconcentrate right in the same pack.
Reusable bulk containers figured this out long ago for shipping efficiencies when empty–they simply fold down. Dannon was an early adopter on the consumer packaging side, with its Danimals Crush Cup and some bottled water brands (evian, for example) have been downgauging so much, that the PET bottle is almost a glorified pouch and easy to squash.
But there are other designs that haven't been commercialized yet, like the NNew Can, or earned a wide audience, like the Fold-A-Jug.
Promoting space savings is an area where flexibles typically score higher than rigid. You can easily fold down a pouch or bag (Gorton's touted this when it introduced pouches for frozen fish because freezer space is often tight.) Collapsing down a half-filled rigid bottle, not so much.
Maybe I'm a proponent of collapsible packaging because of my own experiences. At home, I've found myself smiling when I use my collapsible colander and my flexible pouch vase (see pix). They're so efficient; they work great and don't take up a lot of storage space. On the other hand, my family-size juice bottles don't smash down and it irks me every time I throw one in the trash.
Of course, functionality matters. You don't want a container collapsing by itself when it's not supposed to and spilling product everywhere. But good design married with the right material might just create a package that makes consumers cave in and buy your product over someone else's.
What do you think? Is there a growing market for collapsible packaging?

———————-
4-22-11 UPDATE: @packaginggeek David Luttenberger reminded me about this one: The Ugly Duckling from Aoki Technical Laboratory. The injection stretch blow-molded container weighs just 7 grams and holds 300 milliliters. From their website: "With walls less than 0.1mm at the thinnest point, this PET container has an unimaginable feel that is unlike anything in the past. The easy foldability of the shape is an idea taken from a paper bag. This groundbreaking container design is very portable and is easy to dispose of after use as well." Thanks, David.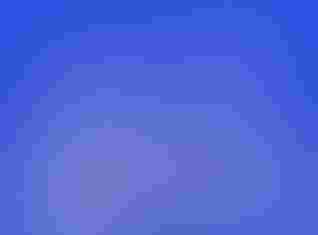 Sign up for the Packaging Digest News & Insights newsletter.
You May Also Like
---