Converted flexible packaging market to reach 21.2 million metric tons by 2017
Converted flexible packaging market to reach 21.2 million metric tons by 2017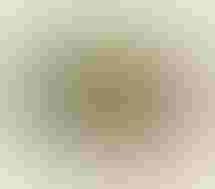 Flexible packaging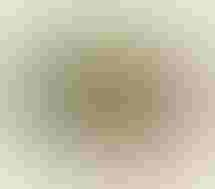 Flexible packaging
Global Industry Analysts announces the release of a comprehensive global report on Converted Flexible Packaging market. Global converted flexible packaging market is forecast to reach 21.2 million metric tons by 2017. Developing markets are forecast to continue their strong growth into the upcoming years, given the prevailing optimism over the spiraling popularity of converted flexible packaging. Innovative packaging solutions with improvements in several key areas of product performance along with growing applications in end-use sectors, including food & beverage, health & beauty, and pharmaceuticals, are expected to boost market prospects.
Flexible packaging has been among the most rapidly growing sectors of the overall packaging market over the last decade. The industry presently is witnessing tremendous opportunities for innovation and development of new products. Demand for converted flexible packaging is poised for growth in the coming years driven by factors such as a rebound in domestic economies and advantages associated with performance and cost compared to the available rigid packaging formats. In addition, increasing demand for further-processed food products such as convenience-oriented foods that generally use high-barrier, premium packaging materials for higher shelf life is also poised to encourage the demand for converted flexible packaging. The industry is also witnessing an increasing trend towards eco-friendly formats.
During the past few years, the flexible packaging market witnessed a shift from simple bags and paper wrapping to multimaterial and multilayer packaging solutions for barrier security as well as shelf life extension of packaged products. Innovative products such as self-venting films, which allow frozen as well as other foods to be steam cooked within their packaging, are likely to take significant strides in terms of technology enhancements and development. In order to improve packaging performance, specialized coatings and laminated structures that utilize paper and foils along with high-barrier resins are being developed. Convenience features including zippers, pouring spouts, peel-off lids and microwavable pouches are expected to spur the sales of flexible packaging in developed nations. A key advantage of flexible packaging is its capability to be customized in order to address the packaging requirements for a broad array of products. Other prominent market trends and drivers that are capable of influencing the industry's growth include increasing popularity of sustainable, recyclable and biodegradable flexible packaging materials. The materials are popular among brand owners and retailers who are seeking to improve their environmental footprint in packaging arena.
As stated by the new market research report on on Converted Flexible Packaging, Asia-Pacific represents the largest and fastest growing regional market. Given the huge potential in developing markets such as India, and China, the world converted flexible packaging industry has lately been witnessing increased strategic partnerships, mergers and acquisitions, asset exchanges, capacity expansions, and establishment of new manufacturing facilities. Strong economic development, rapid growth in GDP, rise in standards of living, and a parallel boom in consumer expenditure on food, durables and pharmaceuticals are all factors responsible for propelling the growth of flexible packaging solutions in the region. Demand for converted materials in Europe is primarily centered around pharmaceuticals and food and beverage categories such as baked goods, confectionery, dairy, meat, and dried foods. The continuing eurozone sovereign debt crisis is expected to impact sales of flexible packaging converters, particularly in Europe.
Snack foods, beverage, and meat and meat products represent the rapidly advancing food packaging areas for converted flexible packaging. Demographic trends such as growing number of empty nest / single-person households and families with all adults working, and food manufacturers demand for high-quality films for extended shelf life are making the prospects for flexible packaging in food applications more appealing. The changing trends potentially infuse new demand for food in pouches or smaller pack sizes and also for more convenient foods designed for reducing food preparation time. In addition, consumer preference for healthier eating options and on-the-go eating would encourage food companies to serve their products especially beverages, snacks, and baked goods in single-serve packages that usually need more packaging than normal packages. The growth is likely to be supported by opportunities in printed ream wrap and increased specialized film packaging from meat products. Polyethylene is expected to remain the most commonly used film owing to its versatility, cost-effectiveness, down-gauging suitability and superior barrier properties.
Major players in the marketplace include AEP Industries Inc, Amcor Limited, American Packaging Corporation, Bemis Company Inc., Clondalkin Group Plc, Constantia Packaging AG, Exopack LLC, Huhtamäki Oyj, Mondi Group, Printpack Inc, Berry Plastics, Rexam Plc, Sealed Air Corporation, Sonoco Products Company, and United Flexibles GmbH.
The research report titled "Converted Flexible Packaging: A Global Strategic Business Report" announced by Global Industry Analysts, Inc., provides a comprehensive review of trends, issues, strategic industry activities, and profiles of major companies worldwide. The report provides market estimates and projections (US$ Million) for major geographic markets including the US, Canada, Japan, Europe, Asia-Pacific, Latin America and Middle East. Key segments analyzed include Plastic Films (Polyethylene, Polypropylene, PVC and Other Resins), Paper and Aluminum Foil.
Source: Global Industry Analysts Inc.
.
Sign up for the Packaging Digest News & Insights newsletter.
You May Also Like
---