Cosmetic packaging that's more than a pretty case
Cosmetic packaging that's more than a pretty case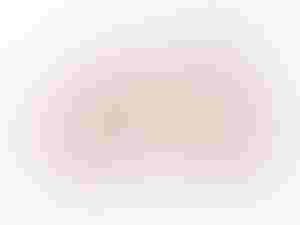 With more than 95-percent natural ingredients, including extracts from fruits and flowers, ALMAY pure blends™ is a makeup line that espouses petal soft textures and weightless formulas. With the help of Anthem Worldwide, a Schawk Strategic Design Co. (www.anthemww.com), Revlon, which owns the ALMAY brand, brought this light touch to the pure blends packaging design. Soft blushes of color are layered on clean white containers that are made from an average of 44 percent recycled materials.
Basing its comparison on a new packaging process that eliminates traditional blister card packaging, uses clear film instead of chipboard, and uses smaller shippers, Revlon projects that 1 million units of ALMAY pure blends loose finishing powder saves 52.5 tons of paperboard, 890 trees, 215,570 KWh energy, 368,060 gallons of water, 173.5 cubic yards of landfill and 3,150 lb of air pollution.
Inspired by the "natural look" of Almay models, Anthem Worldwide used transparent overlays of color. "[The design] is a little soft, a little more quiet," Kantanas notes. "We let the green come forward and deliver the [eco-concious] message and let the pink be in the background as a feminine message of beauty."
Sign up for the Packaging Digest News & Insights newsletter.
You May Also Like
---