COVID-19 and the New Future of Packaging
COVID-19 and the New Future of Packaging
What should you plan for when the pandemic fever finally breaks? Consider these four major post-COVID market trends tied to packaging.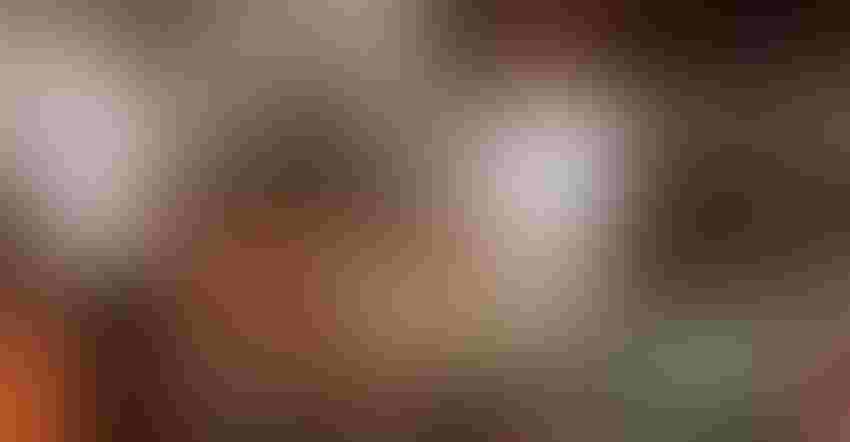 It is not a stretch to say that the COVID-19 pandemic has impacted almost every aspect of life around the world, including how we work, socialize and shop.
For the packaging industry, shifting consumer behaviors and attitudes during the pandemic have created unprecedented opportunities to engineer solutions that deliver a safe, sustainable, and frustration-free buying experience.
We've identified see four key pandemic-related developments that will have significant influence on the future packaging landscape: the cementing of ecommerce, rise of touchless, evolution of restaurants, and trading up or down.
Cementing of ecommerce.
Several factors, including product shortages, a desire to avoid brick-and-mortar stores and retail closures pushed consumers – including the previously reluctant 55+ demographic – to shop online at unprecedented levels. Ecommerce accounted for 11.3% of the North American retail market coming into 2020. By the end of the second quarter, its share had almost increased to more than 16.1%, a jump of 42.4% in just six months, according to the US Census Bureau.
Now firmly cemented in consumer buying habits, ecommerce is ratcheting up the need for packaging that is designed for abuse resistance and product integrity to elevate safety and hygiene. For consumers — especially seniors and others with physical limitations — this packaging should be easy to open and, in the words of Amazon, "delight." It also must enable ship in own container (SIOC), eliminating the cost, bulk, and waste of additional packaging.
Post-COVID, packaging solutions that withstand the rigors of shipping and handling, provide an aesthetically pleasing and frustration-free consumer experience, and are right sized will win in the ecommerce space.
Rise of touchless.
Walk the perimeter of any grocery store, and the impact of COVID-19 on food packaging is quickly evident. Salad and olive bars, food steam tables, and bulk bins now serve as displays for prepackaged goods.
Consumers who before gravitated to a grocery store's perimeter for prepared-food convenience now stroll the center aisles as they cook more meals from scratch. A shift toward grocery deliveries and curbside pickups, as well as increased awareness of how fruits and vegetables are handled by fellow shoppers, are creating additional demand for prepackaged food.
For food manufacturers, the rise of touchless presents opportunities to differentiate their products through an enhanced consumer packaging experience. Grocery shoppers will gravitate toward aesthetically pleasing packaging that provides health and hygiene peace of mind. They want packaging to be tamper resistant, yet easy to open, and for it to make food preparation convenient, easy, and safe.
There is a plethora of opportunities for the packaging industry to meet these shifting needs. Examples include new designs for improved dispensing, reclosability, and enhanced printing capabilities that allow products to stand out from shelf competition.
In April 2020, 42% of consumers purchased more packaged foods than in the previous month, and 36% of consumers continued to purchase more packaged foods in May versus April, according to the International Food Information Council.
Evolution of restaurants.
While people are making more meals at home, they still want to alleviate their cooking fatigue. Some people may not be comfortable dining in a restaurant, but there's less hesitation for takeout.
The rapid evolution from in-person dining to takeout and delivery creates both opportunities and challenges for restaurants, which must assure their customers that food is cooked, handled, and delivered in a safe and hygienic manner.
The packaging industry is in a unique position to deliver on safety and hygiene while providing a great customer experience. Tamper-proof and tamper-evident packaging, creative printing, easy-open containers, and recyclability all contribute to customer peace of mind and a positive brand interaction.
Another opportunity is developing packaging solutions for companies that supply food to restaurants. The same functionality, convenience and safety that packaging provides to home cooks is equally important to professional chefs, who, more than ever, must ensure hygienic food handling and storage in their kitchens.
Trading up or down.
Shelves empty of brand-name products and consumers tightening their belts have led to an increase in willingness to try private-label products, while panic buying and a desire to cut down on store visits accelerated bulk buying of both food and personal care products.
Packaging has not been a differentiator for either private-label or bulk products, but market conditions are ripe for that to change. As consumers learn firsthand that private-label products can be as good as or even better than well-known brands, they'll require an equivalent packaging experience to maintain loyalty. For bulk purchases, packaging with improved reclosability and resealability will be needed to reduce food waste and boost hygiene. The need for packaging as a differentiator is accelerating as a result of COVID and these improvements may guarantee that people don't switch back when things settle out.
COVID-19, SARS and other viruses that are transmitted from animals to humans are also driving consumers to trade meat products for meat alternatives due to safety concerns while others are making the switch as part of a healthier lifestyle. Close to 40% of U.S. consumers cited health concerns for their shift to plant-based proteins in an August 2018 Mintel survey.
This shift will have a huge impact on packaging, as plant-based products have different needs in terms of oxygen and vapor transmission. Because these products are packaged at the factory and not at the supermarket like traditional proteins, there is tremendous opportunity for unique customized packaging and distribution via ecommerce channels.
At the height of stockpiling in March 2020, the year-over-year growth for fresh meat alternatives was 454%, while traditional meat growth was 100%, according to the Good Food Institute.
What's not changing? Sustainability.
The COVID-19 pandemic has given many consumers a renewed appreciation for the benefits of plastics — safe and sanitary delivery, increased shelf life and reduced food waste. That has somewhat shifted society's sustainability narrative from reducing packaging to caring for people, communities, and employees.
Post-pandemic, sustainability needs to remain a priority for the packaging industry. We must continue working together and with communities and governments to increase packaging recyclability, eliminate plastic waste around the world and advance the plastics circular economy.
Packaging that is designed for recyclability, safety, hygiene, convenience, easy opening, and ecommerce is the future of our industry.
Authors
Jonathan Quinn is ecommerce market manager and Eric Vignola is food packaging market manager for Nova Chemicals, which develops and manufactures chemicals and plastic resins that make everyday life healthier, easier and safer. They can be reached by email at [email protected] and [email protected]
Sign up for the Packaging Digest News & Insights newsletter.
You May Also Like
---