Dairy labelers tackle the tough turf
Dairy labelers tackle the tough turf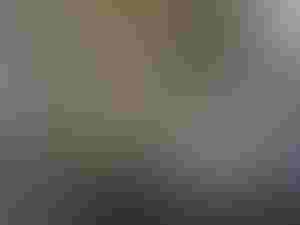 Cloverland1
The "Got Milk?" ad campaign is one of the most successful ever. While the campaign promotes milk in general, today's dairies produce a host of different milk options, from whole milk to 2-percent and skim as well as strawberry, vanilla, chocolate and banana. The milk packaging also ranges in size and configuration, from single-serve convenience bottles to easy-carry gallons. All of this means that consumer demand for variety has created a lot more opportunities for dairy operations. With this increased product demand comes increased packaging production demands.
And next to product quality, a dairy's key concerns are bottling line speeds, the operating environment and the bottom line. One major challenge is the filling side of dairies. They're usually cold and excessively humid, which can be taxing on equipment, especially label applicators. Along with the wet conditions, there's indirect contact with caustic washdown solutions and the various milk products. These factors create one harsh environment for most label-applicating equipment.
Cloverland/Green Spring Dairy, Baltimore City, MD, produces milk products, juices and tea for hospitals, schools, institutions, convenience stores, supermarkets and many other outlets on six bottling lines: Two lines run 1-gal containers; one runs ½-gals; a fourth combo line runs both, a fifth line is for 8-oz HDPE school milk containers and the sixth runs 16- and 32-oz bottles.
Cloverland supplies restaurants, airports and hotels throughout Baltimore, Washington DC and Northern Virginia. The dairy currently operates 10 label applicators from WS Packaging Group to apply pressure-sensitive side-panel and wraparound labels to a variety of containers in different sizes (two labelers were installed on the combo line and on the lines running 1-gal and ½-gal bottles to apply both front- and back-panel labels).
WS Packaging also prints p-s container labels for Cloverland. The containers hold white or chocolate milk, juice, flavored drinks or tea.
Cloverland wanted bottle-label applicators that are easy to operate and built to last. To boost its efficiencies, the dairy replaced a set of older blow-on applicators with WS's Roll-Tak 200 Dairy System and the RT-300 Wrap system, a high-speed machine with a wrap feature.
The RT-200 Dairy Systems were outfitted with an optional Norwood Marking Systems' AK-7 hot-stamping unit, which imprints a "sell-by" date directly on the labels before they're applied. The RT-200s apply side-panel labels to Cloverland's 1-gal and ½-gal dairy bottles at speeds of about 50 to 150/min while the RT-300 HS systems apply wraparound labels to school milk containers in a 16-oz size at up to 200/min and 8-oz school milk containers at up to 380/min. While these models can be used for roll-on, tamp, blow-on and tamp/blow applications, Cloverland uses them with roll-on labels.
"Dairies are typically very wet environments, which are not friendly to paper label materials and the machinery that runs them," acknowledges Doug Johnson, plant engineering manager at Cloverland. "Keeping water away from the equipment is important."
Cloverland2
For WS Packaging's equipment division, which specializes in high-speed application equipment, overcoming environmental challenges such as Cloverland's began on the drawing table. "We design dairy labelers specifically for this kind of tough environment," explains Todd Bogard, dairy sales manager for WS Packaging. "Our very first [labeling] machine was built for the dairy industry. Durable functionality is key for these customers. The machines stand up to the environment, yet are easy to operate and maintain."
No cookie-cutter setup
Depending on the specific model, the equipment reaches labeling speeds from 50 to more than 380 bottles/min, which is well within Cloverland's requirements. One of its lines that runs half-gal jugs exclusively, operates at 90 bottles/min, for example. "Dairy operations are all about production when it comes to setting up equipment," adds Kevin Bricker, senior account manager, with WS Packaging. "Cloverland gave us the layout for its facility and asked us to make the equipment fit. It's not a cookie-cutter setup. We had to customize some of the bases and stands on several of the applicators because they're positioned very close to fillers and walls. Cloverland designed the [bottling] lines, and we designed labeling equipment to address their space demands." Despite the tight footprint, there was no trouble integrating the labeling equipment and meeting Cloverland's production requirements.
Durability is a must
Like any manufacturing operation, efficiency is also crucial. Getting the product to market consistently and cost-effectively is a competitive advantage, says Johnson. Maintaining that competitive advantage ensures that Cloverland stays viable as a business, so it rates its operational efficiency on the basis of uptime rates and equipment setup time.
The WS labelers can be changed over quickly and efficiently to run wrap labels for pint and half-pint school lunch/institutional applications. Setup time takes about five min or less, Johnson says. "When we change bottle sizes, a mechanic is usually needed to assist, but it isn't something we do very often," he points out. "Outside of that, daily setup time is pretty short and straightforward. Once the machines are set on a particular bottle size, they repeatedly run well without any mechanic involvement. Label changes are routine for us and are performed by our operators."
Being able to respond to customer changes quickly has helped Cloverland keep its competitive edge. The dairy followed the industry's move to front and back labeling for 1-gal and ½-gal milk jugs. The prime label on the front is for branding-related information, while the back label now carries all of the products' nutritional and ingredient requirements.
"We installed back-panel labelers on some of the bottling lines and the integration was seamless," WS's Bricker points out. "While the additional label adds another consumable to the operational mix, we've been able to maintain the same line speeds."
Another move by Cloverland to stay competitive involves special on-pack promotion labels, for cobranding efforts and instant-redeemable coupons. The company installed a dedicated WS label applicator in-line to accommodate the additional on-pack materials.
All the labeling equipment went into the dairy's production facility in Baltimore. And along with the easy operator setup, the equipment design yields further operational efficiencies in the form of cost-effectiveness due to minimal power requirements (120-v AC, 15 amps).
The Roll-Tak's user-friendly design accommodates is much appreciated, Johnson says. "From a reliability standpoint, each lablere had subtleties we had to learn. But once mastered, the labelers have become very reliable."
Sign up for the Packaging Digest News & Insights newsletter.
You May Also Like
---