Defining the future of packaging operations
Defining the future of packaging operations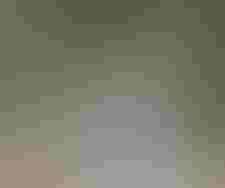 What trends, from both inside packaging operations and from outside macroeconomic factors, are likely to impact packaging over the next eight years? To find out, the Packaging Machinery Manufacturers Institute assembled several focus groups of consumer goods companies' packaging personnel during fall's PACK EXPO Las Vegas. The 10 trends they gleaned from these sessions are not surprising and, together, they paint a fairly clear picture of the future of packaging, all of which will become part of a larger forecast, Vision 2015. Here's what a panel of your peers is predicting:
The proliferation of new products/brands/packaging, stemming from consumer demand, will continue throughout the foreseeable future. This could mean that machine flexibility, rather than speed, will most impact purchasing decisions.
Emphasis on sustainability in materials and operations is being driven by customer needs and consumer sensitivities (read the results of our research on sustainability, p. 40). Also, CPGs are being challenged to maintain a workforce with the skills required to operate and maintain increasingly complex and sophisticated machinery, and risk assessment of the machinery is critical (see our new column, Eye on Safety on p. 44, for more challenges). Focus group members complain that they often cannot obtain capital needed to invest in improved machinery, and they also fault the machinery makers for lack of post-sales technical support and training. Line integration services and global sourcing are more important now (as Vance Vandoren explains in his column, p. 23), and CPGs say they want a closer relationship with their vendors. Finally, traceability in the supply chain, especially for pharmaceuticals and some foods, will become even more of a necessity, the participants say. Time will tell.
Sign up for the Packaging Digest News & Insights newsletter.
You May Also Like
---