Detecting clips reassures sausage maker
Detecting clips reassures sausage maker
Although Sparrer Sausage, a Chicago-based, family-run processor of summer sausage, chorizo and barbecued ribs, relies heavily on vacuum-packs for many of its products, the other ubiquitous packaging component in its lineup is the metal clip closure. That's because Sparrer packs its hard sausages in vacuumed chubs. Established in 1938, Sparrer serves chains including Kroger, Aldi and Wal-Mart as well as independent grocers, foodservice distributors, and others, selling its products under its own brands and private-label. The metal clip, explains Sparrer plant manager Jesus Morales, is a popular item at the plant. "We use approximately 180,000 clips per day, two per chub," he relates.
But by Sparrer's account, loose clips can sink ships. With so many clips in the processing/packaging area, the company goes the extra mile to ensure that not a single pack leaves the premises with a metal clip lodged inside the product. That's why it uses metal detection systems from Loma Systems. Morales says that the Sparrer plant in suburban Chicago runs in a decentralized fashion, currently equipped with seven production lines that operate two shifts a day. Ultimately, the plant's goal is to have two metal detectors on each sausage-packaging line–one in place upstream of the chub-packaging process that checks incoming bulk product, and one after the packaging process that checks for metal contaminants.
Operating seven packaging lines on two shifts, Sparrer began purchasing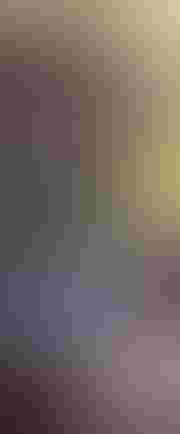 Sparrer vacuumizes and inspects all kinds of sausage varieties in numerous capacities and flavors.
metal detectors from Loma five years ago and installed its fifth and most recent unit, a Model IQ2 Harsh Head system, this summer. Featuring technology improvements such as performance validation, a single circuitboard design, 32-bit processing power, network compatibility, and an Underwriter's Laboratories listing, the IQ2 Harsh Head has been available for about two years.
Sparrer's products run the gamut in size and variety–everything from a tiny, 5/8-oz sausage stick up to a 17-lb chub-pack. They include a 1-oz, snack-sized Cheese "n" Beef pack, a 3-oz Summer Sausage "stick," 16-oz Gourmet Beef Salami and Cajun Beef sticks, 12- and 5-oz Beef Summer Sausage chubs, sausage and cheese "sticks" for gift packs, a 3-lb Beef Summer Sausage chub and a 2-oz vacuum-pack of sliced sausage, just to name a few. Products are packaged in clear polyethylene- and Surlyn-based films from suppliers including Pechiney and Cryovac.
The metal detector's redesigned control panel presents text and an icon-driven display that facilitates communication among multinational companies and multilanguage work environments. The 20-character, dot-matrix display is bright and easy-to-read, and offers operators the flexibility of choosing a display that best meets production objectives.
Tackles the tough stuff
Designed for rigorous environments and high-pressure, wet washdowns at about 1,800 lb/sq in. (psi) and water temperatures from 150 to 180 deg F, the IQ2 Harsh Head detector has an additional heavy-duty, sealed plastic liner that also withstands rugged treatment, difficult processing conditions and prolonged moisture for nearly double the lifetime of a conventional system, says Loma's sales manager Brian Finke.
With an IP 67/NEMA 4X environmental protection rating and a 304 stainless-steel bead-blast finish, the unit is equipped with a 60-in.-long conveyor belt also built by Loma, sensitive, advanced electronics, a three-lamp stack light reject and warning device and a multiple-product memory that provides optimum settings for the sausage products. An automatic product-learning feature offers maximum sensitivity without manual adjustments. "We have never seen another so accurate," echoes Morales. "It finds really small [metal] pieces. That gives us an increased sense of security."
Not a slip of a clip
Along with sanitation features, the Harsh Head unit can contain parameters for 100 different products at one time. Explains Sparrer quality control spokesperson Ernesto Trevino, "It's easy to calibrate. We just run a product through it a couple of times, and the system ?reads' product size and width. "When the unit finds a metal clip, which happens approximately once a week, the conveyor belt on the line stops, and a light on the machine warns of a contaminant. Operators can then remove the contaminated product.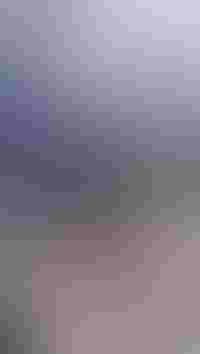 Sparrer uses at least 180,000 metal clips each day in the sausage-packing operation. Above, chub-packed sausage conveys out of the metal detection station, ready to be case-packed, top.
Currently, five of Sparrer's lines have metal detectors ahead of the vacuum-packaging process, while the other two have metal detectors in place after packaging. After the sausage is processed, cut and/or sliced, it's chub-packed on equipment from Multivac.
Much of the plant operates in a "modular" fashion, and some of the metal detectors are wheeled from one line to another, used as demand dictates. The IQ2 is often placed between vacuum packing, casing and palletizing stations.
"We want the detector as close to final packoff as possible, so we can assure consumers that there is a final product check for contamination almost right before the product is released from the line," says Morales.
Sparrer's IQ2 Harsh Head system has an aperture opening of 27 in. wide and 7 in. tall. Operating continuously, the unit accepts product at speeds exceeding 300 ft/min, depending on the application. Line speeds do vary, depending on the type and quantity of chub-packed product running, Morales says. "We can run a lot of the products at about 100 feet per minute." Within shrink-wrapped sausages, the system can detect ferrous metals as small as 11/2 mm, nonferrous metals as small as 2 mm and stainless-steel pieces 31/2 mm.
If metal is discovered, line operators can check the paperwork on the production run and determine the source. Morales plans to add more Harsh Head units and Loma's data-collection software.
More information is available:
Metal detectors: Loma Systems, Inc., 630/681-2050. Circle No. 279.
Packaging film: Cryovac Div., Sealed Air Corp., 864/433-2000. Circle No. 280.
Packaging film: Pechiney Plastic Packaging, 773/399-8545. Circle No. 281.
Chub-packer: Multivac, Inc., 816/891-0555. Circle No. 282.
Sign up for the Packaging Digest News & Insights newsletter.
You May Also Like
---