Diet Coke debuts seasonal designs
Diet Coke debuts seasonal designs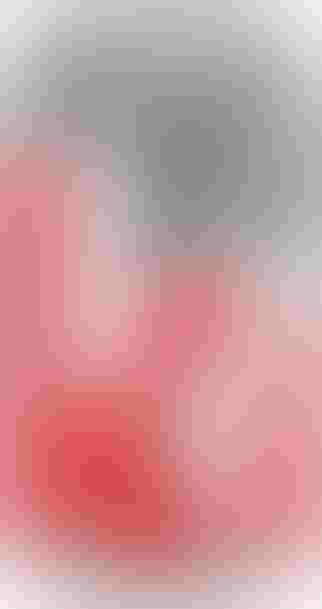 Diet Coke new pkg
This fall, in a nod to the millions of people leaving a relaxing summer behind and embarking on a reenergized autumn, Diet Coke is launching a new, refreshed ad campaign and limited-time-only can design that will catch the eye of extraordinary individuals everywhere.

The latest evolution in Diet Coke's iconic "Stay Extraordinary" campaign features a modern new look for fall on the Diet Coke aluminum can and a series of new ads on television and out-of-home. The ads connect with consumers using the witty and smart tone that marks the unique voice of Diet Coke.
"Fall is a time for new looks and renewed energy and Diet Coke's new campaign and can design celebrate just that," says William White, group brand director, Diet Coke, Coca-Cola North America. "It's a reflection of the self-assured and confident people who enjoy Diet Coke every day."
Three new 15-second television spots, debuting on Sept. 3 during the U.S. Open, remind people that Diet Coke helps you Stay Extraordinary. The new spots are done in a vignette style and showcase the role Diet Coke plays in people's lives. 
• "Commute" follows one man's early morning drive to work, braking and accelerating in the thick of traffic. The driver reaches for his can of Diet Coke, knowing it will propel him through the day ahead.

• In "Studio," a fashion designer hard at work on her latest creation, sips on her Diet Coke and finds inspiration to keep working on her design.
• "Lights" features a late-night gathering of friends in a downtown loft, and Diet Coke gets the conversation and the party started.
The can design, created by San Francisco-based design agency Turner Duckworth, features a section of the Diet Coke logo, cropped to feature the "D" and the "k," set against the brand's signature silver backdrop, creating a bold look for fall. Despite the change, the great taste remains the same and the can will still be easy to recognize as the number two beverage brand and number one zero-calorie brand in the nation.
"The new Diet Coke design is at once understated and overstated," says David Turner, partner Turner Duckworth. "The understatement of a monogram, rather than the full name, and the overstatement of the extremely enlarged logo, both demonstrate the brand's renewed self-confidence."
The new package design has inspired the overall visual identity of Diet Coke, and has been featured in recent digital and out-of-home activations. In a Twitter promotion in July, Diet Coke designed mini-fridges stocked with Diet Coke that were delivered to the brands most loyal followers. In the outdoor campaign, the cropped-logo design is featured in placements around the country.
Diet Coke is also teaming with StyleCaster the innovative digital media company for style enthusiasts, to help trendsetters "Stay Extraordinary" all season long. A free 12-page guide featuring fashion and beauty tips and trends for men and women will be available in the soft drink aisle of major retailers this fall. Exclusive editorial content created by StyleCaster's team of trend experts can also be found on the Diet Coke Facebook Page and StyleCaster.com/dietcoke. 
 
Every style guru knows that accessories have the power to bring a look together, and Diet Coke, with the help of its partners, is providing dazzling finishing touches in retail and online. Shoppers at a variety of grocery, drug and mass merchandise retailers across the country can take advantage of special offers, free gifts with purchase and sweepstakes opportunities.
In addition, visitors to MyCokeRewards.com can redeem points for limited-edition Diet Coke merchandise, including umbrellas, bags, pens and more, that feature the brand's new look.
The new can and packaging design for Diet Coke will begin appearing in market September 1 and will make way on store shelves for holiday themed cans in November.

Source: The Coca-Cola Co.

.
Sign up for the Packaging Digest News & Insights newsletter.
You May Also Like
---