Durbin introduces Dietary Supplement Labeling Act to protect consumers
Durbin introduces Dietary Supplement Labeling Act to protect consumers

The office of Sen. Richard Durbin, D-IL, has issued the following news release:

With the use of heavily marketed energy drinks and other dietary supplements on the rise, more regulation is needed to ensure that consumers have the information they need to distinguish between products that are safe and others that contain potentially dangerous ingredients which haven't been approved by the Food and Drug Administration, U.S. Senator Dick Durbin (D-IL) said. Durbin will introduce the Dietary Supplement Labeling Act to improve the information available to consumers, and to curb the prevalence of drinks and foods that are masquerading as dietary supplements as a means of avoiding reviews and regulation by the FDA.

"At most convenience stores, you can't make it to the cash register without encountering flashy advertising displays for energy supplements like Rockstar Energy Drink and 5-Hour Energy. These products, which market themselves as dietary supplements that offer a boost of energy, are foods and beverages taking advantage of the less stringent safety standards for dietary supplements under current law. When consumers walk down the aisle, they see products that contain potentially unsafe additives right next to beverages that have undergone FDA approval, but they aren't easily able to tell the difference," Durbin said.

Unlike manufacturers of conventional food and beverage products containing additives, manufacturers of dietary supplements do not have to prove that their products are safe before selling them to consumers.

The legislation directs the FDA to establish a definition for "conventional foods," which would clarify which products are foods and should be regulated as such and which products are meant to be health aids and should be regulated as dietary supplements. Under current law, it is the choice of the manufacturer as to whether a product is classified as a food or as a dietary supplement. The distinction between dietary supplements and foods with dietary ingredient additives is not always clear, leaving room for some food products to be marketed as dietary supplements in order to circumvent the safety standards required for food additives.

"My goal is to take the decision about how a product will be regulated out of the hands of the manufacturer and put it in the hands of the FDA where it belongs," Durbin said. "Consumers who don't scour the fine print on the back of products may never know the difference, but they will be safer as a result of this bill.

"It's important to note most products labeled as dietary supplements are legitimate health aids. I take a daily vitamin just as millions of Americans do. My gripe is not with the array of vitamins available at health stores across the nation; my gripe is with products containing potentially dangerous additives, labeled as 'dietary supplements' and marketed to young adults who find them on store shelves right next to conventional food and beverages whose ingredients have been deemed safe by the FDA. The current system favors the manufacturers of these products to the detriment of consumers—and that needs to change."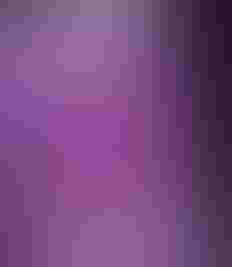 Durbin introduces Dietary Supplement Labeling Act to protect consumers
In January 2010, the FDA issued a warning letter to the manufacturer of Drank for selling a beverage containing melatonin, an unapproved food additive which causes drowsiness. The manufacturer responded by changing the labeling of Drank from a "beverage" to a "dietary supplement." The FDA has not yet taken action, because without a clear definition for "conventional food and beverage" it is difficult to address this kind of conflict.

In 2006, Durbin led a bipartisan effort to enact legislation requiring manufacturers to report serious adverse events related to consuming dietary supplements, enhancing the FDA's ability to identify and respond more quickly to potential health problems. The Dietary Supplement Labeling Act would build on that by requiring dietary supplement manufacturers to disclose the known risks of ingredients and display a mandatory warning if the product contains a dietary ingredient that may cause potentially serious adverse events. Labels would also have to include the batch number, which would help the FDA identify and recall contaminated product.

"People using dietary supplements have the right to know the potential risks. Some ingredients may be safe for the general population but introduce risk for groups like children or pregnant women—or they should be avoided by people with health condition like diabetes or high blood pressure. In addition, some of these supplements—such as energy drinks which are heavily marketed to young adults—are being taken in large doses by consumers who aren't aware of the potentially dangerous side effects," Durbin said.

Durbin's legislation would also require manufacturers to register dietary supplement products to the FDA, and provide a description of each dietary supplement, a list of ingredients and a copy of the label. This would allow the FDA to know how many dietary supplements are on the market and how many products contain certain ingredients, increasing their capacity to inform manufacturers of possible safety concerns.

This is not the first time the FDA has been asked to clarify their authority to regulate certain dietary supplements and food additives. In January 2000, the FDA issued a 10-year plan to implement the Dietary Supplement Health and Education Act of 1994 (DSHEA), which identified the need to clarify the distinction between conventional foods and dietary supplements. Moreover, U.S. General Accountability Office (GAO) reports in July 11, 2000, and January 29, 2009, recommended FDA clarify the boundary.

(c) 2011 Targeted News Service
Sign up for the Packaging Digest News & Insights newsletter.
You May Also Like
---