Economic downturn pressures sustainable packaging progress
Economic downturn pressures sustainable packaging progress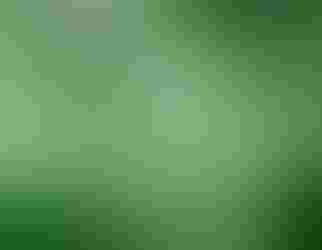 corrugated, sustainability, sustainable packaging
Sustainability
Hanging on by the skin of our teeth seems to be a good characterization of 2009. A year ago, the packaging community was riding a wave of layoffs and corporate contraction. The free-floating anxiety of being in the midst of a total financial collapse has abated and replaced with a nagging uncertainty if we are going to bounce or stagger out of a global recession. Whatever the course, we seem headed to a new "normal," as the confidence that drove exuberant, debt-funded consumption over the past 15 years is gone. Many companies recognize the importance of sustainability as a model for resiliency and adaptability in uncertain times and a critical strategy to face an increasingly challenged future. A recent survey by
Packaging Digest
and the SPC confirms this and indicates that rather than investing less, many companies are investing more on sustainability-related initiatives than ever before.
The focus on cost savings in 2009 drove eco-efficiency to new heights. Packaging that provided gains in lightweighting and dematerialization were the stars of the DuPont Awards for Packaging Innovation. But there are signs that eco-efficiency efforts are plateauing in some formats, which suggests innovation is needed to take packaging to the next level. Companies working on a variety of environmental issues are going to find many avenues with which to bring value to customers in 2010.
After five years of working on how to improve the environmental profile of packaging, the packaging community is positioned to respond to this development. There are a few lessons regarding packaging design, materials and innovation that can be brought to bear on products. Responding to the need to measure performance against a variety of environmental and other sustainability attributes, the Consumer Goods Forum initiated the Global Packaging Project to develop an understanding of the definitions, principles and metrics needed to evaluate the sustainability of packaging. This effort has centered on globally harmonizing indicators and metrics and how brands will request information from suppliers. Trials of these metrics will begin in the first quarter of 2010. In December, the first meeting of the International Standards Organization TC122 subcommittee on Packaging and the Environment committee was held in Stockholm. Using the European CEN standards and Asian guidelines for environmentally conscious packaging as a start, this ISO subcommittee will develop international standards for source reduction, reuse, recycling, energy recovery, chemical recovery, composting and biodegradation within the next two years.
The down economy has had profound impacts on state and local governments, with California teetering on bankruptcy. With more pressure on scarce dollars, states and local governments see cost savings in Extended Producer Responsibility (EPR), and California is looking to adapt it specifically for packaging.
We have experienced a year of having to do more with less. The case for sustainability became clear in 2009, which positions us for great innovation and progress in 2010.
Sign up for the Packaging Digest News & Insights newsletter.
You May Also Like
---