Eight-sided shipping case
Eight-sided shipping case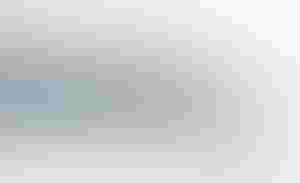 Eight-sided shipping case
The Meta® family of machines, including the Meta Wrap-8™ and Meta FS™, produce eight-sided shipping cases that feature mitered corners, resulting in increased stacking strength and reduced fiber requirements. The cases' corner panels allow additional high-impact graphics for on-the-shelf differentiation. The FS case former uses full servo or "smart technology" to form cases around a fixed mandrel, allowing quick changeover to different heights for boxes that share the same footprint. The case produced by the machine uses 17-percent less fiber to provide the full compression strength of a regular slotted case (RSC), and utilizes servo technology that minimizes the number of moving parts, machine maintenance and operating noise level.
Smurfit-Stone, 314/656-5846.
Sign up for the Packaging Digest News & Insights newsletter.
You May Also Like
---