Food packaging: Campbell freshens up labeling for its iconic condensed soups
Food packaging: Campbell freshens up labeling for its iconic condensed soups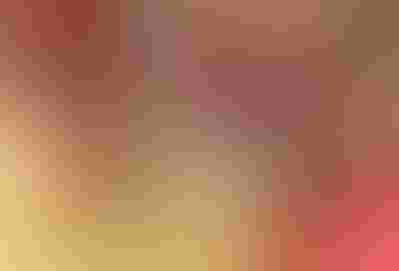 Campbell
Campbell Soup Co. has redesigned the labeling for its Campbell's Condensed Soup with a contemporary new look that better communicates the products core attributes-farm-grown vegetables, great taste and value.
The labels now clearly divide the soups into four categories: Classic Favorites, with 40 of its most well-known varieties; Healthy & Delicious, which comprises 15 health-conscious choices; Taste Sensations, with 20 contemporary flavors; and Healthy Kids, with 12 nutritious soups that are developed to appeal to children's tastes.
Additionally, soups often used for cooking are more easily identified now that the recipes have moved from the underside of the labels to the back panel. The back panels of other soups are being used to carry not only recipes but also special promotions and other changeable copy.
Rewarding supplier flexibility
Campbell is able to adapt the copy of the back panel of the labels easily because the company requires a two-week turnaround from its label converter. Unlike many printing jobs that require short turnarounds, these jobs are not low volume. So the converter that is awarded the business needs to have a press mix to accommodate a high influx of print work and turn it around quickly. According to Campbell's print packaging buyer Rebecca Baish, the food manufacturer buys 1.5 billion labels for the condensed soup line alone.
"Hammer's the only company in North America that has the mix of press widths-a portfolio of presses that are made up of multiple sheet sizes," remarks Lou Iovoli of Hammer Packaging Corp., Rochester, NY. "We're the only ones that are uniquely configured with these 64-, 56- and 40-in. presses. The market for converting Campbell's labels-in terms of potential vendors-is actually very small." Hammer Packaging was awarded the Campbell Condensed Soup business approximately two years ago.

Big iron strengthens capabilities
To earn the business, Hammer Packaging invested approximately $1 million in its label sorting and case-packing operations. Recently, the converter made another investment in big iron to extend capabilities offered to Campbell.
Hammer Packaging installed a new KBA Rapida 162 64-in., 8-color sheetfed press with coater and a roll-to-sheet feeder, KBA Densitronic Professional color control system and lightweight paper package in early 2010. According to KBA, Hammer Packaging is the only package printer in North America with this type of press configuration.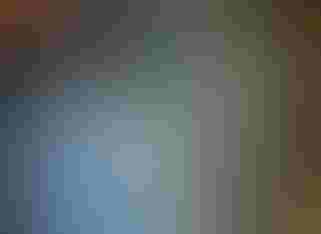 Eight color press for Campbell
"It's the only one of its kind in North America," remarks Eric Frank, vp of marketing for KBA North America Inc. "Instead of looking for a generic solution-one size fits all-they came up with a customized solution and honed in on a certain product [Campbell's soup labels] that they can produce with the highest of quality and the greatest of efficiencies."
The Campbell's business isn't the only reason Hammer made this investment. The converter has a directive to replace its equipment every seven years to take advantage of new printing technologies.
When Hammer installed its new KBA press, the converter decommissioned an eight-color press. Hammer will continue to use its seven-color, 64-inch KBA Rapida 162 press with a Grafech Engineering sheeter.

Keeping production rolling
"An inline sheeter is hugely critical to this process," remarks Iovoli. "In addition to being able to eliminate the cost of the sheeting, we also eliminated the time that it takes to sheet material, which is even more important. If I had to go to my sheeting subsidiary and say, 'Hey, sheet me 1 million sheets of paper,' I would always have the time factor. Now I say, 'Send me a roll that's 64-in. wide,' and the roll shows up [quickly]."
Hammer Packaging works closely with its supplier, International Paper, to manage inventories of the specific paper needed for the cyclical business. "There are times of the year when I don't need a lot of paper at all, and there are times of the year when we're peaking and we just need to have as much material as we can," Iovoli adds. "IP works with us so we can minimize the amount of working capital that we have tied up with them. They also have deliveries brought up to Hammer in various roll sizes to meet the bell curve that the Campbell's work presents to us.
"There's really a season for soup-from January until August, volumes are very low," Iovoli explains. "In August, everybody starts preparing for the colder weather that's coming in November."
Inventory management is further complicated by the need to stay with a very specific 60-lb C2S stock to maintain the integrity of the red and white colors critical to Campbell's Condensed Soup's branding.
"We have a very specific stock that has to be used for red and white-multiple papers are not used here," remarks Baish.

A measured redesign
Indeed the red and white colors were some of the graphic elements retained for the job by Campbell's and its design agency, Schawk!, Other elements, which proved to be weaker marketing draws, such as the soup spoon that was prominent in the previous design, were removed.
(The method used by Campbell to decide which elements were stronger than others has been widely reported in publications as diverse as the Wall Street Journal and Fast Company. According to these reports, the redesign was assisted by neuromarketing, which involves the measurement of small changes in skin moisture, heart rate, and other biometrics in consumer testing.)
After the designs were finalized, Schawk! prepared the files specifically for printing at Hammer Packaging. "Schawk! has all the data based on the fingerprints that we have done on our equipment," Iovoli explains. So they designed the files stochastically to match the fingerprint of our equipment so we receive locked, finished files that are made specifically for our equipment."
The files are rasterized and then outputted to a Kodak Magnus Quantum VLF Platesetter 6383, with multi-cassette unit, continuous load and inline punching. The very large format computer-to-plate device uses a 830-nm thermal laser with SquareSpot thermal imaging technology to image up to 28 plates/hr at resolutions up to 2,400 dpi.
This imaging technology minimizes the impact of fluctuations during the developer life cycle and keeps dot area within manufacturing tolerances of +/-2 percent. Kodak's automatic temperature compensation also makes minor adjustments to the scale of the image on the plate to compensate for plate expansion due to ambient temperature fluctuations.
The plates are mounted onto the aforementioned KBA Rapida 162 press, which prints the labels onto the 60-lb bright white label stock. At the press delivery, printed rolls are sheeted and are ready for sortation and packing.

Sorting out mixes
"The press is important because it allows us to be more agile in the way that we run things, and certainly innovation is important to us as a company," remarks Baish. "But the sortation system was actually something that was necessary for the Campbell's business. It's something that we require of all of our label suppliers and is extremely critical. It helps to mitigate the potential of label mixing."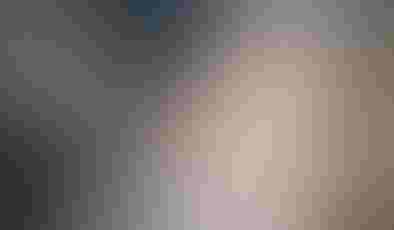 Automated sortation and packaging system for Campbell
The sortation system that Baish describes is a complex multi-unit label sorting and packing system designed by Maris Systems Design Inc., that the company refers to by the working name-Auto Sort and Pack System-and has not yet commercialized.
Finished labels are wrapped in Cryovac CT 301 film, which is shrunk onto the bundles by a Shanklin F-1 tunnel. This film is engineered to offer high performance in a thin film, thus providing increased durability without sacrificing optics.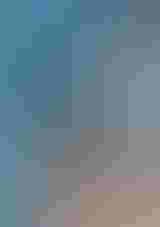 Vacuum lifting pads pick and place for Cambell
This is important because the automated sorting system relies on proper reads of both the top label and one of the sides to ensure that every label belongs in the stack. The marks are read by a Cognex In-Sight Micro vision system.
The vision systems were suggested by Advanced Motion Systems Inc., which also provided Maris Systems with the complex motion solutions for the project.
"There ended up being 10 axes of motion," remarks Tony Overy, vp of Advanced Motion Systems. "Maris integrated all the hardware from the mechanical standpoint: the Parker Hannifin Compumotor servo drives; Compax3 drives; MPP series motors; Daedal linear slides; and the two HPLA gantry robots."
Allen-Bradley PLCs are used to control the system, and a DeviceNet network provides connections between devices.
To ensure that no human error is introduced into the process after the stacks are sorted, Hammer Packaging uses a Lantech C-300 to erect cases and two HPLA gantry robots to place product.

Pretty and practical
The sortation system helps ensure consumer safety by helping prevent mislabeling due to problems with label sorting and packing. The sortation system's label identification process utilizing 'tick' marks on the side of a stack also has been carried all the way through to packing processes at Campbell's facilities.
"It seems very small , but it's amazing how impactful it is visually," Baish remarks. " We have identified mixes very easily within a stack-just by the tick marks. Even at our plant level they can immediately identify something that's not matching up."
This is a good thing, especially if all of the neuromarketing put into the redesign proves effective and Campbell's receives the bump it's expecting to its already $1 billion Condensed Soup business.

MORE INFORMATION IS AVAILABLE:
Hammer Packaging, 585/424-3880. www.hammerpackaging.com
KBA North America Inc., 469/532-8000. www.kba-print.de/pa/home.html
Advanced Motion Systems Inc.,  585/381-9320 www.allaboutmotion.com
Allen-Bradley/Rockwell Automation Inc., 414/382-2000. www.ab.com
Cognex Machine Vision Systems, 508/650-3000. www.cognex.com
Cryovac, a Sealed Air Corp. brand, 866/773-4567. www.shrinkfilms.com
International Paper Co., 901/419-9000. www.internationalpaper.com
Kodak, 866/563-2533 http://graphics.kodak.com
Lantech, 800/866-0322. www.lantech.com

Maris Systems Design Inc., 585/352-8230. www.marissystems.com
Parker Hannifin Corp., 800/272-7537. www.parker.com

Schawk! Inc., 269/381-3820. www.schawk.com
Shanklin, a Sealed Air Corp. brand, 866/773-4567. www.sealedair.com
.

.
Sign up for the Packaging Digest News & Insights newsletter.
You May Also Like
---