Global food and drink packaging market to total $329B, report says
Global food and drink packaging market to total $329B, report says
Food and Beverage
Targeted News Service
An analysis by Visiongain indicates that the global food and drink packaging market  will reach a value of $329 billion in 2012. Various consumer trends, such as gentrifying societies, environmental awareness, and increasingly busy lifestyles are driving the food and drink packaging markets.

Emerging market growth strongly impacts the food and drink packaging market demand, as higher incomes per capita and increasing urbanization enable and push emerging market consumers to purchase packaged foods and drinks. The food and drink packaging markets in developed countries are unlikely to register strong growth over the forecast period due to economically difficult conditions in many countries and due to the saturation of these markets.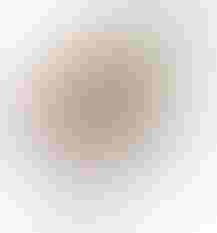 Grocery
The Visiongain author of
The Food & Drink Packaging Market 2012-2022
report commented that  "as food products are necessary goods, food packaging markets are expected to maintain their current growth rates in developed markets, and strongly grow in emerging markets. Drink packaging is expected to benefit from the rising income per capita levels in emerging economies, but may lag in developed regions if consumer confidences are further damaged by poor progress in the Euro-area crisis.'

Visiongain provides forecasts for the period 2012-2022 in terms of value (US$) for the global food and drink packaging market, as well as for six material submarkets (rigid plastic, flexible plastic, paper, metal, glass and other), including separate forecasts for each material food packaging and material drink packaging submarket. The report also analyses and forecasts 8 regional markets (North America, Western Europe, Asia, South and Central America, Eastern Europe and Russia, Middle East, Africa and Oceania) of the food and drink packaging market.

In addition, the 15 leading national food and drink packaging markets are forecast and analyzed by Visiongain over the period 2012-2022. The report provides profiles of 23 leading companies operating within the market, and includes 2 interviews with leading food and drink packaging manufacturers, providing expert insight alongside Visiongain analysis.

For  further information concerning this Visiongain report, visit www.visiongain.com/Report/882/The-Food-Drink-Packaging-Market-2012-2022.
Sign up for the Packaging Digest News & Insights newsletter.
You May Also Like
---