Green Packaging Chosen as Winner of PACK EXPO Selects Competition
Green Packaging Chosen as Winner of PACK EXPO Selects Competition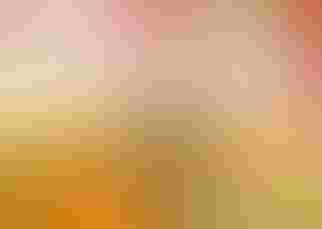 popkoff_label2_v3
PACK EXPO International attendees chose the package for "Kids Organic"  -- a line of frozen foods for children and sold by Popkoff's Frozen Foods -- as the winner of the 2008 PACK EXPO Selects competition.
The package is a rigid polypropylene tray manufactured by Coextruded Plastic Technologies, Inc., (CPT) as part of its Go-GreenTM line. CPT uses a proprietary thermoforming process based on "green" principles to produce the tray.
CPT Go-Green's "Kids Organic" package enhances energy and materials efficiency and allows for steam cooking. It was chosen from the largest field of PACK EXPO Selects entrants since the contest's inception in 2006.
"With 69 qualified entries, from market segments including food, cosmetics and beverages, there was more competition than ever before," said Francesco C. Leboffe, vice president of marketing, PMMI, who organized this year's competition.
Each year, PMMI invites PACK EXPO exhibitors to submit their most innovative packages to be voted on by PACK EXPO attendees through PACK EXPO Selects. All entries were developed, produced and/or executed by PACK EXPO International exhibitors within the last 12 months.
Finalists were displayed in The Showcase of Packaging Innovations™, sponsored by The Dow Chemical Co., at PACK EXPO International (McCormick Place, Chicago; Nov. 9–13, 2008). Attendees voted for their favorites at My PACK EXPO kiosks.

Top 3 Cited for Range of Innovations
Kids Organic Cuts Energy & Materials by 30 Percent
Submitted by CPT Go-Green
CPT's Go-Green proprietary thermoforming technology reduces impact on the environment by using 30 percent less energy and materials. The lighter-weight formed polypropylene also uses less in petroleum-based products and eliminates boxes and sleeves. Further, the package's "FreshWave Steam Lidding Film" is designed along with graphics of the tray to allow for steam cooking.
Linearpak for Target's Archer Farms® Cereal Rounds Corners
Submitted by Sonoco
While similar to a traditional cereal box, the Archer Farms Linearpak® packages, produced by Sonoco, have several distinct differences: rounded edges for the appearance of continuous graphics, hinged plastic overcaps for easier pouring and reclosing, and a tabbed membrane rather than an inner bag.
Keebler Take Alongs Enhance Portion Control & Portability
Submitted by Fabri-Kal Corp.
The six-cell white polypropylene perforated cookie tray is designed for portion control and take-along convenience. (Additional contributors include Harpak and Alcan.)

Remaining Finalists Represent Range of Markets
PACK EXPO Selects finalist packages came from a variety of packaging markets. Listed alphabetically by submitting company, the remaining 10 finalists are:
Patch Perfect
Submitted by Ampac Flexibles
QLine IML Scround Containers
Submitted by Airlite Plastics Co.
BRE (Ball Resealable End)
Submitted by Ball Corp.
M&M® Premiums
Submitted by Bosch Packaging Technology
DDF Discoloration
Submitted by Catalent Pharma Solutions
Elonen Specialty Cake Carton
Submitted by Econocorp, Inc.
Fruit of the Loom Fun Pals/Gals/Under-Roos
Submitted by Fabri–Kal Corp.
Plumrose Center Cut Bacon
Submitted by Printpack, Inc.
Longhorn Chewing Tobacco
Submitted by Scandia Packaging Machinery Co.
Mövenpick Miniwelle
Submitted by Spies Kunststoffe GmbH
Source: PMMI
Sign up for the Packaging Digest News & Insights newsletter.
You May Also Like
---