Grocer A&P keeps stores open despite bankruptcy
Grocer A&P keeps stores open despite bankruptcy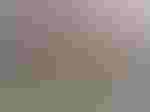 Bankruptcy

The Great Atlantic & Pacific Tea Co. (GAP), once the nation's largest grocer, filed for bankruptcy protection late Sunday after years of struggling with enormous debt and rising competition from low-priced peers.
The 151-year-old company, based in Montvale, N.J., operates 395 supermarkets in the northeastern United States under the A&P, Waldbaum's, The Food Emporium, Super Fresh, Pathmark and Food Basics banners. It said all its stores, which employ 41,000 people, will remain open. Loyalty programs and other promotions will continue.
The filing was widely anticipated. The company - best known to shoppers as A&P - has been bleeding red ink for some time. According to the filing submitted in U.S. Bankruptcy Court in White Plains, N.Y., the company listed debts of more than $3.2 billion and assets of about $2.5 billion.
WHERE THE STORES ARE:
A&P, like most grocers, is struggling with the weak economy, reduced consumer spending and intense competition. The company said aggressive competition from nontraditional food retailers like warehouse clubs, discount chains such as Wal-Mart Stores, and dollar stores have compounded the problem.
The company reported revenue of $9.5 billion in 2008, which fell to $8.8 billion in 2009. And while the 2010 fiscal year is still underway, in its most recent quarter A&P said its net loss had doubled as revenue continued to sink.
It is also struggling with pension costs, lease costs for stores it has closed, and a contract with C&S Wholesale Grocers, which provides the majority of its inventory, which it has been unable to negotiate down to lower costs.
A&P also has one of the most heavily unionized work forces in the business, with 95% of its workers covered under collective bargaining agreements. It said in its filing it would seek to work with the unions to lower those costs.
According to the filing, A&P has secured $800 million in debtor-in-possession financing through J.P. Morgan Chase and will continue to focus on its turnaround plan while under bankruptcy protection. The company has brought in new management, sold 32 underperforming stores since this summer and drastically cut costs. The grocer said it could not complete this process without the protection.
Among the largest unsecured creditors listed in A&P's filing are Wilmington Trust Co., the agent for several classes of bondholders owed $632.8 million. Trade creditors include prescription drug supplier McKesson, soda bottler Coca-Cola Enterprises and Pepsico's Frito-Lay.
Wilmington Trust also holds $260 million in secured debt. Bank of America, at $133.8 million, is the other listed secured creditor.
A&P's bankruptcy, unlike some other prominent filings in recent years, isn't prenegotiated, which means it will have to put together a reorganization plan with the court that creditors would have to approve.
A&P is one of the oldest supermarket operators in the country. Its first store was in New York City and sold tea, coffee and spices. It expanded across the nation and by the 1930s was the USA's largest grocer.
Germany's Tengelmann Group is A&P's largest shareholder, with about 42% of its stock. Activist investor Ron Burkle of the Yucaipa Cos. investment firm is also a large holder, including a substantial portion of A&P's preferred stock.
Sign up for the Packaging Digest News & Insights newsletter.
You May Also Like
---