How packaging designs deliver brand before beauty
How packaging designs deliver brand before beauty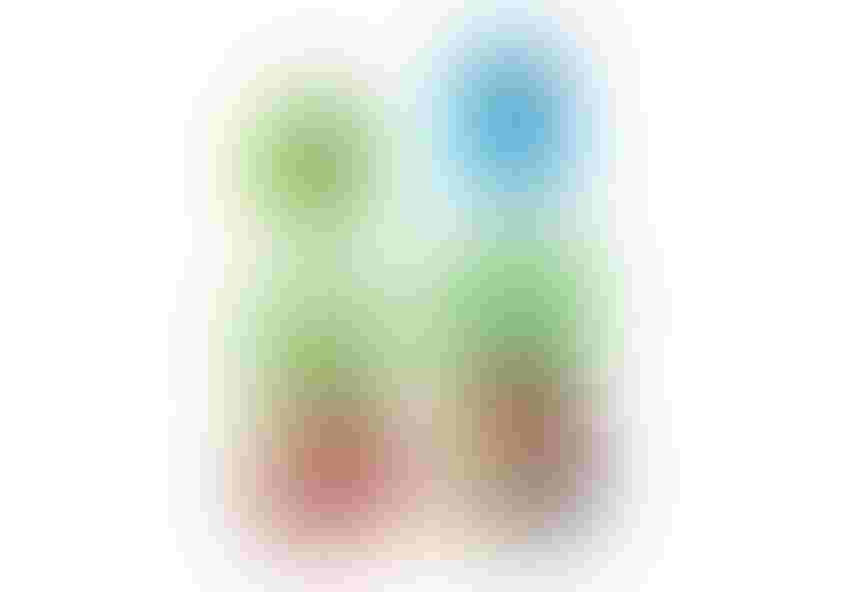 Packaging designers know that, with just five seconds to entice consumers at the shelf, looks are critical. But they are not, and should not be, the only selling feature.
I'm constantly struck by the plethora of beautiful consumer product packaging on retail shelves. Much of it is artistic, some over the top or conversely, minimalistic, whimsical and even witty. It's admirable if packaging was all about "art for art's sake," but it isn't, is it? Yet, artsy packaging lights up the blogosphere among designers, marketers and brand managers. Some of it even wins awards.
There's nothing wrong with admiring beauty but that doesn't necessarily translate to selling branded product. To understand what I mean, go into a food store, toy store, body care shop or any store for that matter and step back from the shelves in any aisle. Look at the packaging. Focus on one that you find particularly attractive. Can you tell what the product is at a glance? Can you identify the brand? Next, can you distinguish what makes this branded product more desirable than its neighbors on the shelf?
About five years ago, I wrote an article titled "20 Seconds to Live or Die." It referred to consumers' average scans of 20 seconds at the retail shelf and how crucial it was and is to develop effective brand packaging. The prettiest consumer product packaging that sits on the shelf and doesn't sell does more harm than good to a brand; it signifies wasted marketing dollars and lost opportunities to connect with the customer.
Fast forward: a recent article in Packaging Digest disclosed that research shows consumer decision making is down to five seconds at the retail shelf. Five seconds! This is hardly surprising given the explosion of verbal and visual bombardment of consumers 24/7. Consumers have become very adept at blocking out most of these stimuli. So how much more urgent is it for packaging to sell product and brand given consumers' shorter attention spans now?
Marketers need to find the balance between developing attractive packaging and connecting consumers to the product in a convincing manner by sharing the unique attributes of the brand. Isn't that what packaging should do when fully leveraged?
Consider how a new product could be effectively packaged to get its chief points of differentiation across in a crowded category where commoditization happens quickly, like kids' juices. Colorful packaging featuring labels filled with characters play across retail shelves, but run together in spite of the fact that some brands feature unique package structures. Good2grow juice is a clear stand-out from all of the noise on the shelf. Co-branding with kids' favorite entertainment properties is often done, but these characters don't appear on packaging labels. They appear as thermoformed, whimsical drinking spouts atop juice lids—Sippa Tops—making it easy for toddlers and young children to consume the beverages. New, licensed characters continue to appear and kids are urged to collect them: Hello Kitty, Thomas the Tank Engine, Dora the Explorer, The Hulk, Disney Princess Sofia the First, Mickey and Minnie Mouse, Phineas and Ferb, Barbie, Captain America and Teenage Mutant Ninja Turtles crown bottles of good2grow juices.
Wraparound labels depict colorful, fresh fruit with limited verbal brand communication: "100%" fruit and "No sugar added"—important to moms and dads. Multipacks of refills are available so that parents can simply reattach the Sippa Tops to new bottles of juice. Terrific brand packaging!
How to announce break-out packaging? Even though the brand sets the bar high for its branded products, Method exceeds customer expectations with its constant rethinking of packaging, disrupting in every category in which it positions products. Reinforcing its corporate message of sustainability, Method's Dish + Hand soaps appear in droplet-shaped packaging partially made from recovered ocean plastic, as well as post-consumer recycled plastic, a boon to the environment. Molded "water droplets" are part of the unique package structure and reinforce the brand communication, as do neck tags depicting a fish and the words: "Bottle made with ocean plastic". Simple, yet profound; a stand-out on the retail shelf.
How about packaging for disruptive products in new categories? Hasbro points the way to a new generation of action toys—for girls—with its Nerf Rebelle line, a sub-brand of the Nerf brand for boys. Whether building on the fame of recent heroines like Katniss Everdeen of The Hunger Games fame, or urging girls to "rebel" against their male friends and siblings for past Nerf blaster sneak attacks by being empowered with their own Nerf weapons, Hasbro has a hit on its hands with the Rebelle line of blasters.
Packaging appeals in hues of pink, red and purple but it is far from "girly" in the traditional sense. This isn't an attempt at creating a "softer" version of a boys' brand to appeal to girls. In fact, it embraces the aggressive attitude of the Nerf brand perfectly in its product styling, branding and approach to graphics, along with spirited product names like Heartbreaker, Pink Crush and Sweet Revenge. Unique to Nerf Rebelle: the darts come in different colors and designs (they're collectible,) and there's a Nerf Rebelle app that allows girls to interact with each other as a team during blaster battles. Brand communication exhorts girls to "Step up. Stand out." Hence, the message of empowerment. Expect more toy brands to follow Hasbro's lead in this exciting new category.
Simple packaging: Is it effective?  It's all the rage but simple packaging is charged to do more with less. Regardless that it uses fewer visual and verbal cues, it still has to sell product and brand. Packaging has to get the point across quickly, otherwise it will fail to make the sale. Incase is one brand that gets this. The company is known for its iPhone and iPad accessories and it recently got into the competitive headphone category for client Apple's retail stores so it has to do simple packaging well to meet Apple standards.  
Project specs for the new Apple packaging were tight: It had to fit a specific footprint in their retail stores regardless of the width of the headphones. Package design budget was half that of the industry norm and it had to arrive at the factory in four weeks rather than the usual eight week minimum time frame. Not only did components arrive at the factory one week early, but the packaging came in at just under four weeks, as well. 
The solution: The headphones were turned sideways inside the packaging to fit properly. The package design meets the high expectations of Apple retail. With special finishes and added colors on press, as well as the "unboxing" reveal—a hallmark of Apple products—an upscale look and feel was accomplished with the package design. Simple and elegant, it features the headphone choices in high tech black against a gray backdrop with one shot of color on the ear buds. The Incase brand identity appears in the upper left-hand corner of the front panel as well as vertically on side panels. The visual of well-made, padded headphones promise comfort as well as performance. Brand communication is limited to "over ear" or "on ear" product designations. On the bottom lower right-hand side of packaging, the product compatibility with the iPad, iPod or iPhone is noted. This is packaging that aligns the Incase and Apple brands perfectly.
There are endless choices in every category so how can packaging be artistic and yet still be commercially viable? How can it still proclaim the desirability of one brand over all of the others in five seconds flat? Beauty should never come before brand—the brand is all and packaging as well as every other marketing initiative must make it stand out for the person that really matters—the consumer.
Ted Mininni is president of Design Force Inc., the leading package and licensing program design consultancy to the consumer product and entertainment industries. He can be reached at 856-810-2277. Mininni blogs about package and licensing program design at www.designforceinc.com.
Sign up for the Packaging Digest News & Insights newsletter.
You May Also Like
---