India's craving for chocolate unwraps business opportunities for packagers
India's craving for chocolate unwraps business opportunities for packagers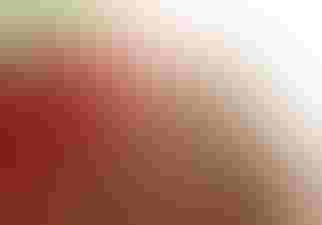 Box of chocolates (Microsoft)
While India celebrates Diwali, latest research by Mintel into the Indian Chocolate confectionery market highlights that India's love of chocolate is booming. Indeed, when it comes to chocolate, India is the fastest growing market globally, posting the largest increase in volume sales with 21 percent growth between 2008 and 2011.
Chocolate consumption in India has almost doubled since 2008, with sales of chocolate increasing from $418 million in 2008 to $857 million in 2011. Volume has grown strongly too in the past few years, to reach 88 thousand tons in 2011, up from 50 thousand tons in 2008. This equates to a per capita consumption of 70 grams in 2011, up from 40 grams in 2008.
While domestic consumption in India is currently low if compared with other more mature markets, such as Germany at 8 kg per head, or the United Kingdom and France at 6 kg respectively, there is huge potential for the Indian chocolate market to grow even further.
Deepa Dsouza, trend and innovation consultant at Mintel, says, "Chocolate consumption in India has seen an incredible growth rate in the past few years, especially in urban and semi-urban areas. Until few years ago, chocolate confectionery was considered a premium in comparison to sugar and gum confectionery, but major players in the market have found channels to manufacture and distribute their products at more affordable prices than before. This has given the Indian consumer an array of choices whilst giving manufacturers a level game field to compete, especially in the premium and affordable premium segments. Local companies are much smaller in volume and operate at more regional levels."
The chocolate confectionery industry has been quick to respond to this untapped market opportunity. Looking at new product launches in India, premiumization as a claim has seen a 100 percent growth over the last three years, from 4 percent of launches in 2008 to 6 percent in 2011.
Also, seasonal launches have proven to be particularly dynamic across the market, with a 300 percent increase between 2008 and 2011, accounting for 7 percent of total launches in 2011 vs 2 percent in 2008.
"Consumers are trading up to luxury and premium chocolate, which has given an opportunity to international brands to enter the Indian market and increase their penetration by creating an affordable premium space for the aspirers. Many Indian consumers consider chocolate assortment boxes to be premium and to be more hygienic and longer-lasting than traditional Indian sweets. This mindset has contributed to increased sales as the popularity of seasonal gifting of chocolate, particularly during Diwali, has grown in recent years," Dsouza explains.
However, all is not as sweet as it appears. The chocolate confectionery market in India is facing challenges, such as keeping costs low for mass markets and health issues.
"The key challenges that the chocolate market is facing in India are inflationary pressures on raw material prices, lack of government initiative, high entry barriers due to duopolistic markets and price-sensitive consumers. Rising sugar and cocoa prices are also putting pressure on companies to innovate with ingredients and packaging to offer better prices for the mass market," Dsouza concludes.
Moreover, as the chocolate confectionery category suffers from being associated with negative health, brands are working to manage this perception and introduce elements of enhanced health messaging. Indeed, according to Mintel's research, new product development with antioxidant claims grew 400 percent in the past four years (2008-2011) and low/no/reduced transfat, low/no/reduced calorie and diabetic claims all posted 200 percent growth in the same period, suggesting that the prospects for market growth in this segment are positive.
While the Indian chocolate confectionery industry is thriving, more mature chocolate markets across Europe are experiencing a slowdown. For example, in Germany volume consumption declined from 770 thousand tons in 2008 to 700 thousand tons in 2011, and in the U.K. it fell from 362 thousand tons in 2008 to 350 thousand tons in 2011.
Other key markets for the chocolate confectionery industry posted steady but slow growth, as for example in Italy where the market grew from 98 thousand tons in 2008 to 104 thousand tons in 2011.
Marcia Mogelonsky, director of insight at Mintel Food and Drink, says, "India is a major focus of interest for chocolate confectionery manufacturers as the more mature western markets begin to slow. Major players—including Mondelez, Nestle and Mars—are making efforts to establish a strong presence in the Indian market."
Source: Mintel

.
Sign up for the Packaging Digest News & Insights newsletter.
You May Also Like
---