IoPP's 'choice' memberships reflect career needs
IoPP's 'choice' memberships reflect career needs

On Oct. 1, 2013, the Institute of Packaging Professionals (IoPP) announced new membership levels, designed to help members advance their careers. Multiple membership options give packaging profesionals the choice of Regular, Premium and Elite, with a package of benefits that increases with each level to match your needs.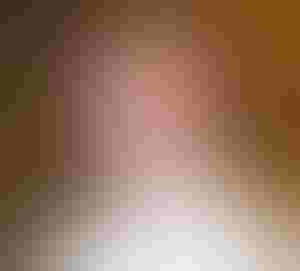 Pat Farrey
Patrick Farrey, IoPP executive director, tells
Packaging Digest
more about these membership tiers, as well as explains their educational and networking value.
Q: What was the impetus for adding new membership levels?
Farrey: Today's consumers expect to be offered choices. We do not live in a one-size-fits-all world any more. CPG [consumer packaged goods] companies have known this for a long time, and we have watched them customize their brand offerings to cater to the different needs of various customer groups. 

Association membership choices need to be equally flexible. Packaging professionals at different places in their career journeys have different needs. We are now offering bundles of services at different price points to better match these needs.

Q: You itemize 20 benefits of membership and chart which ones are included in each package. Were these all existing benefits or are some of them new? If new, which ones?
Farrey: Members joining or remaining at the "Regular" level of membership will enjoy most of the same benefits as before. Premium and Elite members will receive additional benefits, including our new "Enhanced Webinars" series, Concierge member service and IoPP VIP Club access at major trade shows. Additional benefits and services are being developed and will be announced on an ongoing basis.
Q: A Regular membership is not eligible for CPP designation. How much of an incentive do you expect the CPP designation will be in encouraging Regular members to upgrade to Premium or Elite?
Farrey: Certified Packaging Professional is the most prestigious industry recognition one can attain. Our CPP members are the most engaged, experienced people in the business—and our Premium and Elite member levels were created with them in mind. Our intention is not to "encourage upgrades," but instead to offer a member package best suited to their needs.

Q: How is the enhanced directory listing different from the regular one?
Farrey: Premium and Elite members will be recognized differently in our print and online directories. Our intention is to showcase industry leaders in a way consistent with their level of involvement.
Q: I don't see anything in the list specifically about the Fundamentals. Is this covered in the "Course Discounts" benefit?
Farrey: Yes. Rather than offering a simple Member/Non-Member price structure, we can now offer deeper discounts for all IoPP programs to those selecting higher levels of memberships. This is consistent with a tiered pricing approach. Not all members need or want to pay for this benefit. Those that do can offset the cost of a membership upgrade usually with only one product purchase discount.
Q: What is offered in the Membership Concierge Service?
Farrey: Elite IoPP members will have access via a special telephone number to an immediate and upgraded member service experience. Like credit card and airline companies, certain member levels are afforded enhanced access. Some IoPP members need and expect such service, which we can now offer them with this program.
Q: Where is the Career Center located on the IoPP website?
Farrey: www.iopp.org/jobs
.
Sign up for the Packaging Digest News & Insights newsletter.
You May Also Like
---