ISO creates standard for easy-to-use packaging designs
ISO creates standard for easy-to-use packaging designs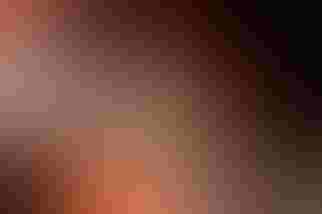 Senior w pkg
Any of us can find some packages or packaged products tricky to open. Such difficulties can be worse for the elderly, or people with disabilities. ISO (International Organization for Standardization) is contributing to a solution in the form of a standard for designing packaging that is easier to use for the elderly, the people with disabilities—and the rest of us.

ISO 11156:2011, Packaging - Accessible design - General requirements, provides a framework for packaging design that takes into account the varying physical and sensory capabilities of users to ensure that it can be used not only by people with visual, hearing, motor or cognitive disabilities, but also by the elderly, the temporarily disabled and by those with no disability at all.

The standard complies with ISO/TR 22411:2008 and ISO/IEC Guide 71:2001, aimed mainly at designers and evaluators working in the field of standardization. It can also be used by manufacturers, laboratories, service providers, educators and others.

Each of the standard's design considerations or recommendations is based on ergonomic principles necessary for increasing accessibility in designing packages and packaged products, encountered in all aspects of the packaging such as information, identification, handling, opening, removal of contents, storage, separation and disposal. 

The accessible design of packages is a worldwide concern because it allows everybody to use them safety, comfortably and with satisfaction, irrespective of age, perceptual and cognitive ability, level of physical functioning, language and culture. The issue of accessibility has become more important with the increasing percentage of older persons in the world's population and the high prevalence of disability or limitations in this demographic group as expressed in the UN Convention on the rights of persons with disabilities.

Dr. Ken Sagawa, convenor of the working group that developed the standard comments: "Around the globe packaged products are used by increasingly older individuals. What's more, globalization results in the circulation of packages across borders, causing problems due to differences in language and culture. 

"This standard, and some related standards to follow, will help a greater number of individuals to use packaged products without the restrictions often imposed by age or disability or national differences. The economic benefit is that products developed using accessible design will be able to be purchased by a wider range of people, including older persons and those with disabilities, who are now a significant proportion of consumers with potential buying power." 

ISO 11156:2011, Packaging - Accessible design - General requirements, was developed by ISO technical committee ISO/TC 122, Packaging, working group WG 9, Accessible design for packaging . It costs 80 Swiss francs and is also available from ISO national member institutes and from ISO Central Secretariat through the ISO Store.
Source: ISO
.
Sign up for the Packaging Digest News & Insights newsletter.
You May Also Like
---