Jabil Packaging Solutions Reimagines Living Hinge for Weight Reduction
Jabil Packaging Solutions Reimagines Living Hinge for Weight Reduction
By molding the closures of flip-cap dispensers in the closed position, Jabil Packaging was able to achieve a 50% weight reduction in the finished product.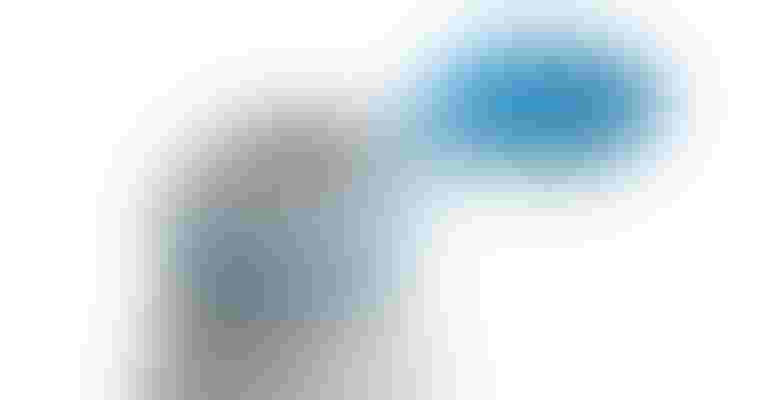 Image: Jabil Packaging Solutions
Jabil Packaging Solutions, the packaging division of Jabil Inc., introduced an innovative development in its lightweight flip-cap dispenser molded in the closed position. The dispenser is 50% lighter than traditional flip-cap dispensers, enabling brands and retailers to reach their material reduction sustainability goals, said Jabil.
Closures are typically molded in the open position to prevent the living hinge from brittleness and breakage, said Jabil's announcement. The new design allows the closure to be molded in the closed position, doubling cavitation and eliminating automation required to flex the hinge and close it.
"Our lightweight flip-cap dispenser is made possible through our continued investment in material science and sustainable packaging design innovations that challenge traditional manufacturing constraints," said Ayana Johnson, Vice President of Technology at Jabil Packaging Solutions.
Available in high-density polyethylene (HDPE), the dispenser also allows for mono-material assemblies and is tethered to the bottle to ensure the two components remain together throughout the recycling stream. This new platform is tamper-evident and leak-proof, making it suitable for drinkable yogurt, nutritional beverages, vitamins, and more.
"Designing for sustainability is a core element to our technology and product development, and we are pleased to be able to offer new solutions to our customers that can help them reach their objectives for eliminating excess material," said Jason Paladino, Senior Vice President of Jabil and CEO of Jabil Packaging Solutions. "As signatories of the New Plastics Economy Global Commitment, an initiative led by the Ellen MacArthur Foundation in collaboration with the United Nations Environment Programme, we're also committed to achieving our own set of sustainability goals. We work every day to develop solutions that are better for the environment without compromising on quality."
Sign up for the Packaging Digest News & Insights newsletter.
You May Also Like
---