Kellogg's refreshes packaging, website
Kellogg's refreshes packaging, website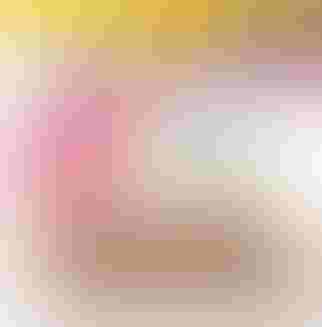 New Special K granola bars packaging
New Special K granola bars packaging
Kellogg Co. is refreshing its iconic, 106-year-old Kellogg's brand in the most significant update of its marquee identity in company history. The update is showcased on Kellogg's completely redesigned
website
, launching in the U.S. and Canada and soon to be rolled out globally. 

The many enhancements soon to be visible across the Kellogg's portfolio and throughout its websites, packaging, advertising and other marketing materials include:
•A new tagline - "Let's Make Today Great" - that reflects the reasons consumers worldwide choose Kellogg's brands for the best start to their days.
•Distinctly bright visual graphics and images that reflect company and consumer values of optimism and a bright outlook today, while positioning the Kellogg's brand for continued success.
•A more conversational tone that supports the relationships consumers desire to have with brands today, particularly in the social and digital worlds.
•A broad and unified approach to promote the power of breakfast through master brand-level programs, such as the Kellogg's "Share Your Breakfast" program, a campaign to help the 1 in 5 U.S. children who live in homes where breakfast is hard to come by. For every person who posts a photo of or message about their breakfast on Facebook.com/Kelloggs, the company will make a donation to Action for Healthy Kids® to support the expansion of school breakfast programs.
•A contemporized version of the classic Kellogg's script logo.
"Ensuring that an iconic and hugely successful 106-year-old consumer brand is as relevant today as when it was first launched is no easy feat," said Mark Baynes, Kellogg Company's chief marketing officer. "Refreshing the Kellogg's brand, which has been trusted by generations of consumers, required careful research and thinking, and these changes help us better convey our brand's purpose and values to today's consumers."
Updating a Beloved and Trusted Consumer Brand
Early research confirmed that the Kellogg's brand was clearly one that resonates with consumers around the world. In fact, in the company's six core markets - the U.S., Canada, Mexico, U.K., France and Australia - the brand enjoys what brand consultancy Millward Brown identifies as "Olympic" status. This distinction is regularly borne out by the brand's performance on brand consultancy Interbrand's annual "Best Global Brands" report where Kellogg's ranked No. 34 and was the highest consumer packaged goods food brand on the list in 2011.
"While our master brand has tremendous resonance with consumers, we knew we had an opportunity to further invest in the Kellogg's brand to strengthen our business and grow with our consumers," said Kim Miller, senior vice president of global brands at Kellogg. "By refreshing our brand in ways consumers will continue to relate to, we can build on current relationships and establish strong new ones for the future."
Marketing Shifts Keep Pace with Today's Consumers
Recognizing that today's consumers want to be more engaged with brands they care about, Kellogg has also made a strategic shift to more digital and social marketing, working to ensure that all consumer touch points support these relationships. Some recent examples of this work include:
•Kellogg's website enhancements that optimize viewing capability on mobile and tablet devices, as well as expand options for searching, printing, emailing and socially sharing content.
•More than 4 million fans on the company's U.S. Pop-Tarts® and Special K® Facebook sites.
•Partnership with key influential mom bloggers to help share valuable information about the importance of breakfast and the nutritional benefits of cereal.
•Digital resources like the new My Special KTM mobile app with weight management tools including menus and shopping lists.
"We are excited about the vibrant refresh for our iconic Kellogg's brand and our evolving marketing approach," Baynes said. "The Kellogg's brand has been meaningful to consumers for more than a century. Today, we're driving consumer engagement in ways Mr. Kellogg might never have imagined as we continue his legacy of building brands that matter."
Popular products under the Kellogg's umbrella include Mini-Wheats, Rice Krispies, Corn Flakes, Frosted Flakes, Special K, Eggo, Nutri-Grain and more.
Source: Kellogg Co.
.
Sign up for the Packaging Digest News & Insights newsletter.
You May Also Like
---