Labelexpo Americas 2012 sets attendance records
Labelexpo Americas 2012 sets attendance records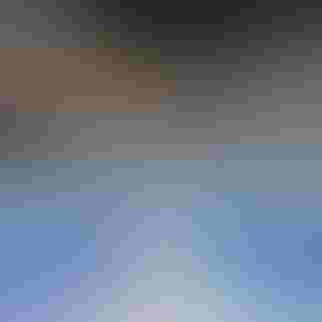 Labelexpo exhibit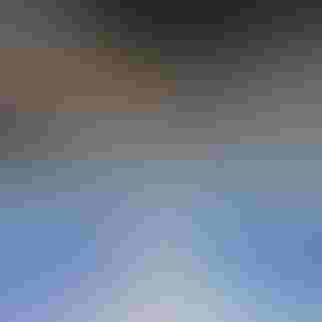 Labelexpo exhibit
Labelexpo Americas 2012 attracted a record attendance of 14,335 label and package printing professionals as it returned to the Donald E. Stephens Convention Center, Rosemont, Illinois near Chicago, between 11-13 September. Up by over 12% on 2010s edition, it was a new record for Americas largest label converting show since first being held in 1989.
Featuring well over 100 new product launches including presses, inks and substrates, the exhibition and conference program occupied 185,000sqf which was up 8.5% on the previous editions size. It also boasted 400 local and international exhibitors including 94 companies which were participating for the first time. By the time the exhibition closed, the show organizers reported that 81.44% of stand space for the 2014 edition had already been booked.
As well as being a valuable platform for demonstrating the latest working machinery where attendees can see, learn about and source products in one place, Labelexpo Americas also provided visitors with an informative, high end conference program. Over 1,000 delegates attended presentations on a broad variety of topics including global trends, nanographic printing, digital business models, the environment, security solutions for brand protection and the future of flexo printing.
Labelexpo Americas 2012 also saw the debut of several new feature areas. The Package Printing Workshop showcased the opportunities digital pre-press and printing can bring to folding carton production, plastic bucket decoration and high quality tubes. The Laser Die Cutting Workshop also ran daily comparisons designed to showcase effective and affordable solutions to help deal with jobs or client demands where run lengths have decreased, label variations have increased and demand for label personalization has grown.
Better environmental awareness was also high on the agenda at Labelexpo Americas 2012 with the introduction of new feature area Ecovillage and in a printing industry first, the waste matrix from press demonstrations and feature areas was collected for recycling. With the help of Greenwood Fuels and Channeled Resources, 42,200lbs of waste matrix was collected and compacted ready to be turned into fuel pellets.
Labelexpo managing director Roger Pellow said: We would like to thank the TLMI, our exhibitors and show visitors for their unfailing support in helping make Labelexpo Americas 2012 so hugely successful. As we saw at Labelexpo Europe and Asia last year, the market appears to be recovering with converters and printers investing in new technology and materials.
He continued: This years show exceeded all expectations. The exhibitors and attendees that I spoke to were all enthusiastic about the exhibition and what it offered them in terms of value for their business whether it be educational content or buying, selling and networking opportunities. The show floor had a vibrant atmosphere as business was being done and initial feedback suggests that many presses were sold to buyers from North and South America and even Asia. As the largest show in the Americas, there really is no better place to see the latest technology in action and find out how to maximize new opportunities for growth and success.
Quotes from exhibitors at Labelexpo Americas 2012: Mark Vanover, VP, Sales and Marketing, Allen Datagraph Systems Inc: The activity at our booth at Labelexpo Americas 2012 far exceeded our expectations, as did interest in our new Centra HS Digital Label System - which fulfills a niche that is missing in the marketplace. There was rarely a point during the show when we werent filled with visitors interacting with the ADSI team. And, just as important, theres no doubt that the people who visited us were high-level management decision makers. I think that bodes well, in general, for the industry.
Bill Warner, Vice President, Allison Systems: Labelexpo Americas 2012 was, as usual, a very good show for Allison Systems. The attendees who are not already benefiting from Allison doctor blades were anxious to try our products to help them with their blade related issues. Visitors also showed a lot of interest in our new heavy-duty, dual-head peristaltic pump.
Christian Soderman, sales, AzCoat Inc: "This year's show once again brought together the best of the best in the industry. To our loyal customers, thank you for showing your support and to our new potential customers, we look forward to working with you.
George Sickinger, President and CEO, Color Resolutions International: We saw steady traffic at our booth the entire show, and a large number of visitors from Mexico and Latin America. Were building a new facility in Monterrey and service is ramping up there. Weve got some very good business relationships in Mexico; we enjoyed meeting those friends at the show and look forward to our continued growth in the region. We unveiled our colorful new exhibit at Labelexpo Americas 2012 and had overwhelming accolades. Our team looks forward to meeting with our new Labelexpo Americas guests and introducing them to CRIs quality inks and technical experts.
Melissa Krische, Colordyne Technologies: Colordyne introduced the CDT-1600 PC Laser Pro unit at Labelexpo Americas 2012. This Laser Die Cutting System combines the unequalled print resolution and speed of Colordyne's CDT-1600 PC by AzTech Converting with LasX Industries' high-speed Laser Die Cutting System. Colordyne sold one 1600 PC Laser Pro at the show.
Mike Nicholas, Continental Datalabel: During Labelexpo Americas 2012, Continental Datalabel experienced considerable interest in two new products: 1) Durable labels/tags for the Steel Industry and, 2) Over-laminated labels tailored to the needs of the Retail Paint Industry. Both products provide significant benefits to users at an attractive price. Labelexpo Americas 2012 appeared to be very well attended this year which provided Continental Datalabel with excellent exposure to a wide cross section of potential customers.
Computer Productivity Services Inc: Since 1998 Labelexpo has always provided Computer Productivity Services Inc. with an excellent return on its investment and Labelexpo Americas 2012 is no exception. Many visitors were interested in the fact that Microsoft is moving CPS Print management for Dynamics GP 2013 to the web. They understood how the introduction of the web client for applications, Microsoft hosted cloud deployments, enterprise level modules for an entry level price, pay as you go pricing option in 2013 and extensions of integrations within the Microsoft Office would reduce cost and improve productivity.

Michael Wagner, Business Development, Delta Industrial Services: Labelexpo Americas 2012 was a great show for Delta, our biggest of 2012. We demonstrated four converting/finishing machines in three exhibit locations, so we multiplied our exposure. Attendees were most interested in our machines flexibility, an important Delta advantage. Many were looking for ways to make their resources go further. We also enjoyed participating in the Laser Die Cutting Workshop, where we presented custom laser cutting solutions twelve times over three days. Delta gathered almost twice the number of last years qualified leads, many of whom plan to purchase within the next year. To those that we missed, bring us your applications! Kirk Schulz, DICE Graphic Technologies: Dice Graphic Technologies generated a great deal of interest in its full color inkjet module that bolts onto a customers existing flexo press. Attendees this year were very interested in their options for converting to digital print and we had heavy booth traffic the entire show. We had one sale at the show and obtained many qualified leads. Labelexpo Americas 2012 was a great show this year.
Paul Liddy, Dow Corning: Labelexpo Americas 2012 was a great opportunity and integral for Dow Corning to launch new silicone release coatings, which are the enablers of the pressure sensitive labeling industry, to all of our customers globally. The show validated several assumptions for Dow Corning; the industry is still growing, it is becoming more global, and that sustainability is becoming an ever more important topic.
Sean Skelly, VP/General Manager, EFI: I wanted to pass along my congratulations to you on yet another excellent Labelexpo Americas! For anyone in the label market (supplier or converter), this is THE place to be, and this year in Chicago was no different.
Dr. Tautorus, CEO, eltromat GmbH: We look back on a very successful Labelexpo Americas 2012 with high interest in our products, many new customer contacts as well as first closed deals.
Todd Guzzardo, NA Sales & Marketing Manager, Erhardt + Leimer: Erhardt + Leimer reviews Labelexpo Americas 2012 as the best label event ever. The organization of this exhibition was done very well and it was obvious to our group that the marketing attractions were suitable to achieve a 10% increase in visitors from the 2010 show. With a record amount of visits to our booth the results the return on investment for this show will be easily attained. In addition, the supplemental groups such as TLMI and others had a very strong presence. These are just some of the reasons that were interested in continuing our relationship with Labelexpo and the different Label Summits thought-out the world. E+L is very interested in what comes next and are looking forward to more innovative ways to approach the market through the extensive relationship with Labelexpo! Tim Zula, Director of Marketing Communications, Esko: Esko has believed in the power of Labelexpo to draw our customers, for years. Labelexpo Americas 2012 was no exception. The aisles were busy, as was our booth. This year we hosted attendees in the largest Labelexpo booth we have ever staffed. Visitors spent quality time looking at our new Suite 12 portfolio of software solutions including the PantoneLIVE support, and our CDI flexo plate imagers and Kongsberg finishing tables. Our involvement in the Digital Printing Master Class, Laser Die Cutting workshop, and Package Printing Zone all enjoyed healthy attendance.
Danielle Brunet, ETI Converting Equipment: The official launch of the Miniliner technology at Labelexpo Americas 2012 was a real success. Demos were made every hour in front of a public astonished by a technology that enables to manufacture a pressure sensitive label from raw material to the finished product on a 12 micron PET release liner using a conventional die-cutting method. Printers looking for green solutions to release liner wastage as well as an economical solution also watched with great interest. Based on the huge interest generated by the Miniliner on show, ETI Converting anticipates many sales of Cohesio equipped with this new technology in the coming months.
Kelly Gorra, Marketing Manager, GMG Americas: This was GMGs first visit to Labelexpo Americas 2012 as an exhibitor, and we were very happy with the results. The aisles were very busy and the quality of the people we spoke with was very impressive. Certainly, a lot of those in attendance were concerned about color management and they were interested about our North American introduction of GMG OpenColor. Not only were there printers and converters, but a fair amount of brand owners, too. Were sure that relationships we began at Labelexpo Americas will develop into long-term partnerships.
Mike Rottenborn, President and CEO, Hybrid Software: Given the trend of the label business to move to more digital printers supported by a number of MIS, ERP, production and web-to-print systems, Hybrid Software considered Labelexpo Americas 2012 a prime conference to meet strong prospects for our software. People need a way to connect all these systems together, and we felt that we met many high-quality and technically proficient managers who valued our solutions in fact, more than we anticipated. Labelexpo Americas was a smart investment for us and I suspect, as I watched the full aisles, for many others, too.
Wayne Middleton, Market Leader, Labels, Innovia Films: Labelexpo Americas 2012 in Chicago worked for Innovia Films on many levels: it was a great opportunity to meet with customers from across the Americas region. At the same time we were able to showcase our existing extensive range of bubble produced filmic BOPP substrates - and some new additions. This included downgauged clear, solid white and metallized materials; inherently printable and squeezable films (Rayoface CZ Plus and WZ Plus) and In-Mold Label films for injection molding (RayoForm).
Randy Rickert, Director, iSys Label: The iSys Label team enjoys exhibiting at the Labelexpo shows because of the broad market outreach in the print and packaging industries, year after year. The overall show presence and quality of attendees made Labelexpo Americas 2012 the perfect place to launch our newest digital label printer, the EDGE 850. The sales interest was at an all time high for this show and with attendees coming from all over the world to see custom printing solutions; its easier to narrow the geographical borders within the print industry.
J. Michael Rivera, Vice President Cold Foil Business Unit, K Laser Technology (USA) Co., Ltd. (formerly AMAGIC Holographics): Another great show from Labelexpo! Labelexpo Americas 2012 was a phenomenal show, the mood was upbeat and the aisles were constantly filled. I have not seen so many presses and machines running in this show since the 1990s! John Walker, Vice President of Sales, Maxcess (MAGPOWR, Fife Tidland): Labelexpo Americas 2012 provided Maxcess with an excellent platform from which to showcase multiple new products from our guiding, tension, winding and slitting portfolio. We received excellent visitor feedback and were able to have many successful meetings with customers and potential customers at the show. Exposure to the international customer base offered by Labelexpo is an excellent match with our global footprint of manufacturing, sales, support and service. Maxcess is looking forward to sales generated directly as a result of activities at the show.
Adrian Fordham, Sales Manager, MoistTech: MoistTech had another great experience this year at Labelexpo Americas 2012. This was a great opportunity to meet with all the leading major suppliers and network with industry experts. Our New IR3000 sensor had a great amount of interest by show visitors creating an industry buzz. MoistTech has received several commitments for orders since the show for NIR Online sensors measuring Moisture and Coating Thickness. Great turnout and possibly the best label show in the last five years.
Jakob Landberg, Sales and Marketing Director, Nilpeter: Nilpeter had a very successful introduction of two new, innovative presses, the FA-4* and FB-3. The new CASLON concept enabling UV-InkJet White was equally well received, as well as the new FP-4 flatbed hot foil and embossing unit. The many visitors gave very positive feedback on the new NEXT concept which focuses on adding value for our customers by optimizing printing processes and adding new market opportunities. The Nilpeter Bell rung 13 times in total and, moreover, many intents to buy were stated.
Rich Egert, General Manager of the Strategic Technology Provider Business Group, OKI Data Americas: "This was OKI Data Americas' second time exhibiting at Labelexpo Americas. The show far exceeded our expectations. Despite being relative newcomers to the commercial digital color printing arena, OKI's proColor Series received a fantastic response. There was great energy on the show floor and steady traffic within our booth. We were impressed with the quality of participants and number of attendees interested in digital color printing solutions. We introduced our new OKI pro511DW digital web press at Labelexpo Americas, generating tremendous interest and making sales. We were so pleased with Labelexpo Americas 2012 that we've already committed to attending in 2014." Holly Poplawski, PC Industries: Labelexpo Americas 2012 was a very successful show for PC Industries. We had a great response to the debut of our newest Graphic-Vision web viewers. The Guardian Off-line Proofing and Print Quality Verification systems also drew a lot of interest, with demonstrations running regularly throughout the show on each of our eight machines. We saw an impressive amount of interest in our inspection systems from members of a wide range of industries, and received several orders and many exciting leads from the show. Overall, Labelexpo Americas 2012 was a great experience.
Tim Rye, General Manager, RYECO Inc: RYECO came to Labelexpo Americas 2012 with high expectations. This year was our third Labelexpo show. During our first year we recognized that the show was attracting our target customer better than most other shows. On our last visit we generated 238 leads for our Defect Marking Systems and can attribute many orders to these leads. During the three day Labelexpo Americas 2012 show we generated over 300 leads. This is a great success as we had leads from many countries as well as the United States.
Sevki Ergun, CEO, Sinkotech USA: Labelexpo Americas 2012 was very good for us. Traffic was high, the show was managed well. Thank you.
Wilfried Koopman, Managing Director Graphics, Stork Prints: Winning the prestigious Label Industry Global Award for Continuous Innovation was the icing on the cake for Stork Prints, looking back at a very successful Labelexpo Americas 2012. The stand crew received many interested visitors and the live demos of the DSI UV inkjet printer turned out to be very popular. We are very happy to say we received significant orders for both screen and inkjet printing! Peter Tupman, Sales Manager, Tools & Production Inc: There was a steady flow of customers to our booth during the course of the show. Interest was shown in the company's core equipment as well as its newly released E-Z Change Converter Die Cutter. Labelexpo Americas continues to provide consistent opportunities to discuss its equipment capabilities with a wide selection of customers from the USA and other countries. We will continue to support this show in the future." Michael V. Ring, President, Xeikon Americas: Labelexpo Americas 2012 gave us the perfect platform to further reinforce our leadership in the labels and packaging markets. In addition to the Xeikon 3000 Series of digital label presses, which were prominently displayed at our booth as well as the Package Printing Zone, the show also marked the first North American demonstration of our ThermoFlexX platemaking solution for the Flexo & Letterpresses markets. During the show, we met many new converters, sold more than we anticipated, and had some enlightening conversations with suppliers, in both the North and South American markets. All in all, we had a very successful event and are eagerly looking forward to next years Labelexpo Europe in Brussels.
Yolanda Simonsis, President/Editorial Director, YTC Media Inc and Paper, Film & Foil Converter PFFC: Comments I heard on the show floor described it as a "buying show," which indicates to me that label converters were investing in technology to make them more competitive, efficient, and productive. I've never seen so many new product introductions announced at one show, and I've been doing this for 34 years! Bill Hewitt, Marketing & Customer Service Manager, Yupo Corporation America: "What a GREAT show. Labelexpo Americas 2012 was a huge success for Yupo Corporation America. Fantastic turn out and the most leads we have ever generated at Labelexpo in the past, over 400. We definitely were able to talk and meet with some key players in the industry and build further relationships with some of our best clients. YUPOUltraClear, a ultra clear IML substrate was well liked by the attendees and the Stop staring at my package T-shirt's and boxers, we were told, was the best promo ever at any trade show!
Source: Labelexpo
.
Sign up for the Packaging Digest News & Insights newsletter.
You May Also Like
---