Learning practical design
Learning practical design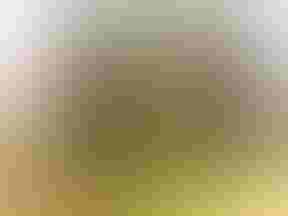 For aspiring packaging designers, practical experience can be the best teacher. In a program to enhance the professional development of designers, Strate Collège Designers, a French university specializing in industrial and packaging design, recently forged a partnership with United Biscuits (www.unitedbiscuits.com), a multinational manufacturer of specialty food products, Arcelor Mittal Packaging (www.arcelormittal.com), a leading provider of steel for packaging, and Crown Speciality Packaging, (www.crowncork.com) to provide a group of students with real-world design experience and expose them to the possibilities presented by metal packaging.
With the multitude of new product introductions each year, it is increasingly important for package designers to provide a steady flow of fresh ideas to differentiate brands on crowded store shelves. In addition to creativity, a successful designer also must possess experience with a variety of materials and advanced packaging technologies to ensure that concepts are compatible with existing production processes and feasible to develop.
To create a new speciality package for Delacre, a leading Belgian chocolate biscuit brand within the United Biscuits portfolio, a group of 20 students developed a variety of packaging concepts. After five months of work and counsel from the three industry partners, one of these concepts, a distinctive butterfly-shaped tin, was commercialized under the Kirkland confectionery brand in Costco stores. In just three months, the butterfly tin sold out in stores across the U.S. Canada and the U.K.
Founded in 1948, United Biscuits is the third-largest biscuit maker in the world. Since acquiring the more than century-old Delacre brand in 1999, the company has aimed to refresh the biscuit's image and extend its appeal beyond its traditional target demographic of older adults. This marketing goal was central to the design brief that United Biscuits developed for the design students' program.
Participants were charged with developing concepts for a 1.2 Kg metal package that would contain 14 varieties of Delacre chocolate biscuits. Aesthetic appeal was integral to concept development, since Delacre assorted biscuit tins are often presented at social gatherings or as gifts. For this reason, packaging concepts needed to convey the premium value of Delacre products and appeal to both older and younger audiences. In addition, designers were encouraged to consider shape and functionality, while incorporating the colors of brown and gold to highlight the rich Belgian chocolate essential to the Delacre product line.
To guide the students in the development of their designs, Arcelor Packaging and Crown provided insight into the world of metal packaging. Arcelor Packaging presented students with an overview of the types of steel that can be used for packaging and their key characteristics and benefits. "Steel packaging is forming part of our daily life, and students often forget the value of such a material. This project offered good opportunities to provide these future designers and consumers with relevant information," says Catherine Jung, product manager at Arcelor Packaging.
Crown took this educational experience a step further, providing seminars on designing with metal packaging, focused on creating feasible packaging structures which use shaping and decoration technologies that make metal a powerful tool for differentiating products.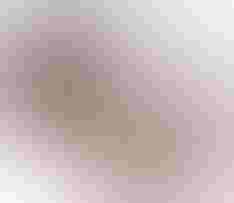 Students at France's Strate Collège Designers worked with United Biscuits, Crown Specialty Packaging and Arcelor to devise a premium tin that showcases the cookies and attracts attention on the retail shelf.
Crown demonstrated how their proprietary blow-forming method of forming hollow articles out of thermoplastic materials and traditional mechanical shaping technologies can produce a wide variety of packaging shapes, giving designers flexibility to create simple or elaborate designs. In addition, Crown also provided students with an overview of specialty decorative finishes, such as pearlescence, embossing, crackle, mirror, color-change, matte, mesh, sparkling, soft-touch, lenticular and holographic effects.
"It was important that the students receive exposure to the advanced technologies that make metals like steel an ideal choice for unique product packaging," explained François-Xavier Vannini, marketing executive, Crown Speciality Packaging. The students also visited each company's plants for a close-up look at how the entire packaging process works.
Utilizing the information provided by Crown and Arcelor, the students worked with faculty advisors to design packaging concepts. These were presented to United Biscuit at the end of the semester-long program, and three designs were identified for potential commercialization.
The first design to be developed is a distinctive tin developed by students Didier Parsoire and Edouard Gomez-Vaez. Featuring concave-curved sides, the 1.3-Kg package narrows in the middle to create a butterfly-like effect. The commercialized tin has pinkish bronze and brown stripes to accentuate its modern shape, along with a removable lid.
Offered during the 2006 holiday season in the U.S., Canada and U.K.under Costco's Kirkland confectionery brand, the butterfly-shaped tin was a huge commercial success. About 1.2 million of the promotional packages were produced, and they sold out at Costco club stores in less than three months.
"The butterfly-shaped tin serves as a testament to the power of combining a unique design idea with the technical know-how to make it work," explains François-Xavier Demathieu, packaging innovation manager, United Biscuits Northern Europe. "The collaboration between Crown, Arcelor and United Biscuits provided students with a complete picture of how truly innovative package designs can be developed that not only stand out but also meet the marketing goals of consumer product goods brands."
The success of the United Biscuits, Crown and Arcelor partnership has led Strate Collège Designers to consider implementing similar programs.
"This package design program was a wonderful educational experience for our students, adding vigor and realism to our curriculum. The industry partnerships also helped expose our students to how the package development process works, which was extremely interesting for them to learn," said Maurille Larivière, educational director, Strate Collège Designers. "We look forward to working with such great partners in the future and are exploring similar opportunities for high-end syrup and beverage packaging programs."
Sign up for the Packaging Digest News & Insights newsletter.
You May Also Like
---