Maple Leaf Farms introduces innovative vacuum skin packaging
Maple Leaf Farms introduces innovative vacuum skin packaging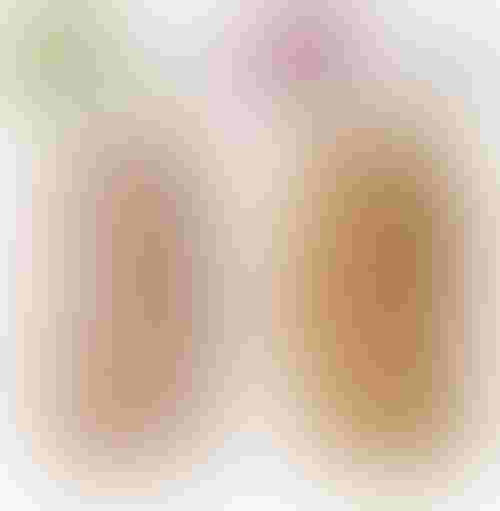 Maple Leaf Foods Boneless Breasts
Maple Leaf Farms, North America's leading producer of quality duck products for retail and foodservice markets announced today that it is transitioning to vacuum skin packaging for all retail raw duck breast and duck leg products. The new packaging, the culmination of a three-year research and development effort, offers a myriad of benefits to consumers and retailers.

More consumers are preparing duck at home. New packaging from Maple Leaf Farms provides a clear view of the product, an easy-peel corner for opening and cooking instructions. Boneless duck breast is also available in Roasted Garlic and Honey Orange marinades, all natural and gluten-free with no artificial flavors or preservatives.
Research conducted by Brand Amplitude shows strong consumer acceptance for the new packaging. Seventy five percent of consumers preferred the visibility of the new vacuum skin pack in a side-by-side comparison with the existing carton. These results were consistent across age group, gender, duck purchase frequency and Maple Leaf Farm customer versus non-customer. The vacuum skin packaging outperformed the carton on all positive descriptors—taste, health, premium product and gourmet product. 

Escalating consumer interest in preparing duck at home led to the packaging transition. "The new packaging provides a means for consumers to examine the entire product, which is an important factor when purchasing raw food, particularly high-end proteins," explains Cindy Turk, director of duck marketing for Maple Leaf Farms. 

The new packaging technology, which has been on the market for several years, offers numerous benefits including:
•A clear view of the entire product so consumers can inspect quality and size
•"Easy peel" corner for convenient package opening
•Cooking instructions under the flip up label
•Reduced packaging materials by 17 percent

For retailers, the new packaging creates a more appealing presence on the shelf and offers multiple display options. The products can be displayed upright in customized trays or on a pegboard for multiple display possibilities. The new vacuum skin pack duck products can offer retailers a point of differentiation and excitement for their customers. 

Product enhancement
"This packaging change has been the catalyst for additional product enhancement," states Turk. Vacuum skin packed duck breast is available in three gourmet flavors—plain, roasted garlic and honey orange. Marinades are all natural and gluten free with no artificial flavors or preservatives. Available fresh or frozen, 7.5 oz. duck breast packages, 9 per case. 

Duck Legs, not leg quarters, are all natural with no marinade. This updated cut is packed two legs per 16 oz. package, 6 per case and is also available fresh or frozen. 

The nationwide rollout begins in July and will include traditional grocery stores, specialty retailers and meat markets. Maple Leaf Farms will support the new packaging rollout with $2.00 off instant coupons to drive consumer purchases. Custom display trays, recipe booklets, vinyl clings and shelf danglers are also available to attract and influence purchases. 

"Duck is gaining more attention as high-profile chefs are showcasing duck and consumers are learning that duck is a healthy protein option. We believe the new retail packaging and product enhancements will expose more consumers to discover the benefits of duck," says Turk. 

Source: Maple Leaf Farms
.
Sign up for the Packaging Digest News & Insights newsletter.
You May Also Like
---