New Cheetos glow-in-the-dark packaging helps fans celebrate Halloween
New Cheetos glow-in-the-dark packaging helps fans celebrate Halloween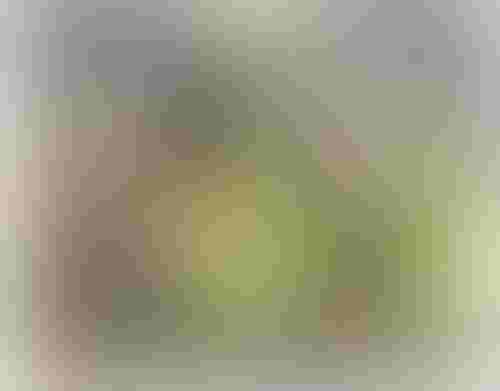 Cheetos Halloween sack
This Halloween, Chester Cheetah, the official Cheetos brand spokes-cheetah, is putting his paw down to show that cheesy Halloween fun never grows old. In fact, 65 percent of American adults¹ are looking forward to enjoying a Halloween treat this year, with 1 in 3 adults¹ planning to dress up in a costume.

These and other tasty tidbits were uncovered by the Cheetos brand, one of the billion-dollar brands from PepsiCo's Frito-Lay division, to celebrate the limited-edition glow-in-the-dark thematic Halloween packaging now available on 30-count, multipacks featuring treat-size Cheetos Crunchy snack bags. As families prepare for Halloween fun, other survey results revealed:

• Parents Get Into the Halloween Spirit: According to the survey¹, parents are more likely than non-parents to spook their friends, play a trick and host a haunted house. 

• Home is the Halloween Hot Spot: With 41 percent of adults¹ planning to watch a scary movie and almost one-third of all adults planning to host their own parties, Halloween is a great reason for a fun night in. Every good movie night and family party calls for Cheetos snacks—the orange cheetle dust goes great with the spooky decorations. 

• Men Enjoy Tricks Over Treats: Men are even more excited to celebrate, with 1 in 3 men¹ planning to spook their friends and/or play a trick on someone this year—Chester Cheetah would be proud of their mischievous natures. 

"The Cheetos brand brings out the fun and mischievous side in all of us, and so does Halloween," says Ram Krishnan, vp of marketing for Frito-Lay. "We couldn't think of a better way to celebrate than to learn more about how our fans are celebrating this year while introducing our new glow-in-the-dark packaging, perfect for the holiday." 

The limited-edition 30-count multipacks featuring treat-size Cheetos Crunchy snack bags with glow-in-the-dark packaging are now available nationwide for the suggested retail price of $5.00 each. After fans finish their Cheetos snacks, the treat-size glow-in-the-dark individual snack bag packaging can be used as extra "cheesy" Halloween decorations while the larger multipack bag doubles as a treat sack. Place the treat-size glow-in-the-dark Cheetos snacks bags under a bright light for a few seconds to maximize the glowing effect.

Don't forget to follow Chester on Twitter at @ChesterCheetah to keep up with all of his Dangerously Cheesy antics this Halloween. 

Source: Frito-Lay North America
1 - Cheetos conducted an online survey with ORC Intl., interviewing more than 1,000 Americans from Aug. 15-18, 2013.
.
Sign up for the Packaging Digest News & Insights newsletter.
You May Also Like
---