New Concentrated Beverage Debuts in Glass Bottles
New Concentrated Beverage Debuts in Glass Bottles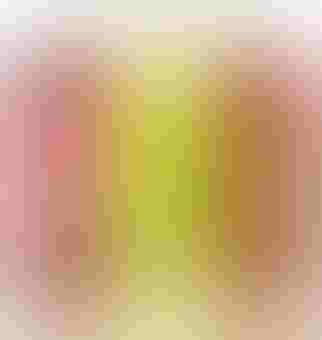 A new concentrated low-sugar beverage aims reduce packaging waste, while allowing consumers to custom-mix drinks to the level of intensity they prefer. The new drink, called Flavrz, is a liquid mix that you add to water at home and flavor to taste.
Creator Karen Barth aims to help Americans to drink more water, the healthiest beverage on earth. Adding flavor to tap, filtered water or seltzer eliminates the waste associated with individual plastic bottles.
The drink can be mixed for a delicate-fruity hinted water or a sweeter beverage depending on the consumer's preference. The packaging illustrates suggested measurements. It can be mixed by the pitcher or glass to drink at home. It can be added to reusable water bottles to take to work or school, says the company.
"The idea came to me as I was walking down the drink aisle in the supermarket," says Barth "and I couldn't find even one drink I would give my family -- so I made my own."
Flavrz is an economical way to drink organic and natural. The 16-ounce glass bottle flavors an average of 30-40 servings and retails for $7.99. Single serve packs will be available in the spring. Current flavors are Cherry Berry, Tropical and Lemon/Lime, with more soon to follow.
Unlike powdered mixes, the taste is clean and refreshing and requires little stirring, says the company. Flavrz is said to contain no artificial ingredients and offer a low-glycemic index as it is sweetened mainly with agave nectar.
"The majority of bottled beverages are largely water, 95 percent or more, and the rest is sugar, artificial colorings, and chemicals," says Barth. "We need to change our awareness of what we put into ourselves and our kids."
Source: Flavrz Organic Drink Mix
Click Here Now to Get FREE Newsletters from Packaging Digest
.
Sign up for the Packaging Digest News & Insights newsletter.
You May Also Like
---