Newsmakers: December 2011
Newsmakers: December 2011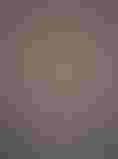 Colman Roche, Sapient Automation
MOVERS & SHAKERS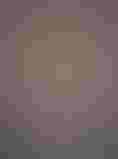 Colman Roche, Sapient Automation
Sapient Automation names Colman Roche as evp.
Unisource Worldwide hires James Martin as vp of facilities supplies, national accounts.
The Intl. Authentication Assn. appoints Susanne Hasselmann as director general.
Alcoa Global Rolled Products promotes Kay Meggers to president.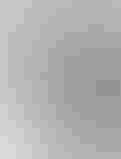 Pat O
Lindal Group appoints Phil Lever as global sales director.
INX Intl. Ink Co. hires Michael Brice as director of business development.
Columbia Machine Inc. hires Pat O'Connor as business development manager.
Key Technology appoints Richard Hebel as optical product marketing manager.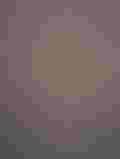 Richard Hebel, Key Technology
Label Technology names David Bankson as president.
Carnaud Metalbox Engineering names Jim Cozier general manager.
H.B. Fuller hires Joan Schuller as vp, Asia Pacific region.
Processing Technologies Intl. LLC (PTi Extruders) appoints Sushant Jain as senior scientist, applications and technology.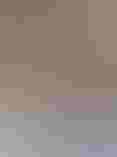 David Bankson, Label Technology
Sonoco promotes John Colyer to vp, global industrial converting; Vicki Arthur to vp, global corporate customers; and Roger Fuller to global vp, global rigid plastics and corporate customers.
GROWING & GOING
Flex Films is building a greenfield facility at Elizabethtown, KY.
TricorBraun wine group is moving its northern CA distribution facility to Fairfield, CA.
Bosch Packaging Technology is building a second production facility in China in Sichuan province.
Montebello Packaging is adding a $24.2 million expansion at its Lebanon, KY. plant.
Sonoco Recycling is building a new materials recovery facility in Charleston County, SC.
Modular Conveyor Express, a new division of Nercon Eng. & Mfg., provides a conveying line that is ready and running in days, rather than weeks.
BUYING & ALLYING
HayssenSandiacre acquires Simionato Integrated Packaging System S.r.l., Mestrino, Italy.
Schneider Electric names Maverick Technologies its first Strategic Alliance Partner.
Arpac Europe Ltd. and Finnish distributor and manufacturer Peterson PackSystems have announced an exclusive distribution agreement.
Cascades Inc. acquires remaining shares of Papersource ConvertingMill Corp., Granby, QC, for $60 million.
Kellen Co. acquires Landon Farrey & Assoc, a management firm for several packaging industry organizations, including the Institute of Packaging Professionals.
HAVI Global Solutions acquires PTIS.
Placon Corp., Madison, WI, acquires Barger Packaging Inc., Elkhart, IN.
Siemens acquires Vistagy Inc., Waltham, MA.
Worldwide Plastics Co., San Antonio, TX, and Royal Interpack Co. Ltd., Thailand, enter into a strategic agreement to sell sustainable packaging solutions to the North American market.
CELEBRATING
Avery Dennison Label and Packaging Materials business unit earns the 2011 Environmental Leadership Award from the Tag and Label Manufacturers Institute.
Eskoartwork is recognized for its donation to Michigan State Univ.'s School of Packaging.
.
Sign up for the Packaging Digest News & Insights newsletter.
You May Also Like
---