NFT Packaging Opens the Door to the Metaverse
NFT Packaging Opens the Door to the Metaverse
Smart packaging is taking on a new meaning as nonfungible tokens create tangible connections between digital and real-life experience.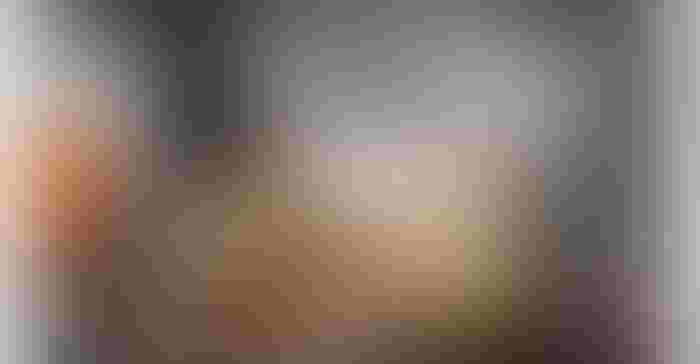 Talk of nonfungible tokens (NFTs) is everywhere these days, including among brand owners and the packaging companies they work with. Early-adopter companies are experimenting with NFTs for branding campaigns, and a select few have deployed the technology for packaging design projects.
Considering the confusion surrounding NFTs, a definition is in order: An NFT is a digital identifier that uses blockchain technology to certify authenticity and ownership of a piece of unique digital content, such as artwork, music, or a video.
Nonfungible refers to the uniqueness of NFTs — each is a one-of-a-kind digital asset. NFTs are not interchangeable, in contrast to crypto and conventional currencies, which are fungible. This exclusivity makes NFTs attractive to collectors ranging from Gen Z videogamers to affluent fine-art aficionados.
Headlines about NFTs often highlight those selling for outrageous amounts of money, but inexpensive ones do exist. NFT virtual pets used in the Axie Infinity mobile game, for example, were recently selling for less than $30.
NFTs "are becoming extremely hot, and collaborations between companies are on a fast upward trend," says Ashley Armstrong, founder and CEO of ecommerce consultancy The Hidden Rules Expert and a founding partner of cryptocurrency company The Plan.
"Using NFTs — if you have full rights — as an icon/logo, for a limited-edition product line, for marketing buzz, for a collaboration and exclusivity for deals, for discounts or early access, is now the next big trend in ecommerce packaging," Armstrong adds.
Familiar brands dip a toe.
Recent projects with big brand names attached include the Bud Light N3XT collection of NFTs, launched in January 2022 in conjunction with Bud Light NEXT zero-carb beer. Some of the Bud Light N3XT NFTs include images of the brand's zero-carb beer can.
Coca-Cola used its first set of NFTs to do good in 2021, auctioning them off for more than $575,000. The collection of four NFTs featured Coca-Cola brand and merch imagery, and all proceeds from the auction were earmarked for Special Olympics International.
Arizona Beverages also has used an NFT in its marketing, buying an ape (in NFT-speak, an "ape" is an NFT image from one of the ape-themed NFT collections; ape images, like those of Bored Breakfast Club, are super popular among NFT collectors) from the Bored Ape Yacht Club Collection and using it to promote Arizona ready-to-drink teas with an ape-themed comic.
Meanwhile, Clinique created three brand-themed NFTs for use as prizes in a consumer contest, and Pantone gave away nine NFT art pieces inspired by the Pantone Color of the Year 2022, Very Peri.
Despite the abundant NFT hype, or perhaps because of it, not everyone is a true believer in the tokens' value for packaging and brand building.
"For me, NFTs are a massive distraction unless you're dealing with a singular piece of final art. Fine art, specifically. Brands change something in a few weeks, months, or years, and then that NFT is worth nothing," says John Nunziato, chief creative officer of Little Big Brands, a branding and package design firm.
Hypothetically, though, if brand owners are looking to take that route with their packaging, "it would require a brand's legal counsel fleshing out usage rights and what the motivation is for the brand," Nunziato says.
The importance of both issues — legal rights and brand motivation — cannot be underestimated. For use with packaging, "you have to own an NFT that gives you full intellectual property rights and commercial use" for however the brand will use the NFT, Armstrong says.
In addition, "you will want to confirm that your brand aligns with the NFT brand and what it stands for, who it supports, its mission, vision, and values," she adds. "Just like you would design packaging for a new product line, or a limited-edition production, you would do the exact same thing. However, for the logo or overall design, you would be using an NFT that you own."
Members of the community.
Some big brands, which have over time accumulated a wealth of brand-related intellectual property, create their own NFTs. But smaller companies and individuals tend to buy NFTs from collections located on marketplaces like OpenSea.
After purchasing from an NFT collection, buyers can join a clubby community (typically on the Discord messaging app) devoted to that collection. The communities spill over into social media as members tweet and retweet about their NFTs.
For a brand, being part of an NFT community serves a marketing purpose. "NFTs are emerging as one of the biggest community creators. Depending on the success of the NFT creators and how long their work has been on the market, the communities are quite large and very loyal. They generally host their communities privately, and one can only gain access to them [by owning] an NFT in their collection," Armstrong explains.
"If you are able to connect with the owners of the NFTs and collaborate with them on your brand, you could instantly provide yourself a large list of buyers and more social media value and exposure than you could ever buy," she adds.
Packaging is one way to span the gap between those digital interactions and regular life. Here are five packaging examples that illustrate the variety of ways in which NFTs can build a bridge between cyber reality and in-your-hand packaging.
Sign up for the Packaging Digest News & Insights newsletter.
You May Also Like
---