Package Design: The Proverbial Foot in the Door
Package Design: The Proverbial Foot in the Door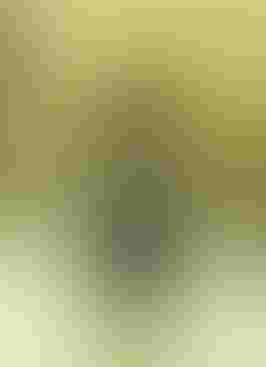 The internet has changed everything. We're able to shop based on personality factors and hold conversations to get to know the insides of people and things rather than judging based on looks.
And that includes your product. If a consumer takes the time to research your product and company on the internet prior to the purchase, chances are they will find out more about you than you think.
In other words, if everyone shopped on the internet, packaging of a product would not be nearly as significant as it normally is now.
But the reality of many consumer products is that people are roaming store aisles, being presented with as many choices as a single person in a "meat market." They often don't gather facts, compare brands, and put extensive research into the decision. And so, that first unconscious impression that your packaging makes is absolutely vital.
With that in mind, here are some visual clues to get your package noticed in that split second in which consumers typically make a buying decision
Color
Color will be the big differentiator between you and your competitors. It will also set the tone of your product, your values, and your brand. But don't think you have to go crazy with color -- making everything bright yellow for attention or pink to attract women, for instance. Do the research and make sure you are color distinct and can connect with your audience.
Shape
Many brands are using the advances in packaging forms to their advantage. Take a stroll down the shampoo aisle and you will see what I mean. Packages come in all kinds of shapes and sizes. You can use a unique package to your advantage for wooing a consumer.
Personality
Every brand has a personality and your package should scream yours. There is no sense in your package sitting on a shelf looking pretty if it does not connect with someone beyond the looks. I promise, they will not remember you the next time it comes to recommending or buying your product again no matter what shape you use if you are not communicating your personality as well.
These three elements are the basics for getting your "foot in the door" of a consumer's mind. Your packaging should immediately convey to the public what your product is all about. Make sure it gets you noticed and speaks to who and what your brand truly is.

Photo of shopper: Ralphbijker, Flickr.com

Laura Donnelly is the Strategy Director for XO Create! which provides expertise in packaging experiences by transforming consumer brands through compelling branding and packaging innovations.
To contact Laura call 678.319.4242 
www.xocreate.com

.
Sign up for the Packaging Digest News & Insights newsletter.
You May Also Like
---