Packaging Design Spotlight: John Galliano Eau de Parfum
Packaging Design Spotlight: John Galliano Eau de Parfum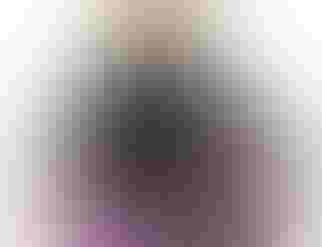 rexam_galliano_mid_close_v5

Selective Beauty for John Galliano, one of the world's most influential fashion designers, has introduced its first-ever fragrance, packaged in a unique Belle Époque bottle from Rexam.
The Eau de Parfum spray comes 25 years after the start of Galliano's own fashion brand, which raised expectations for every aspect of this launch.  In terms of visual appeal, the package had to convey Galliano's singular design aesthetic and love of textiles and textures – as well as project the sense of exclusivity and drama carefully cultivated by the couturier renowned for producing the world's most spectacular fashion shows.
"No doubt – this perfume package was a challenge and we needed a technical tour de force to make it work," said Elisabeth Benoit, Cosmetic Closures Sales Director, Rexam Personal Care. "The intricate design detail had to be flawless, and from a supply chain perspective, seamless coordination was critical. As the supplier for this pump and closure, our one-stop sourcing and technical capability – in terms of both manufacturing expertise and field support -- was vital to the success of this launch."
Rexam's Center of Excellence in Simandre, France offers considerable expertise in technologies critical to the success of this demanding package.  For example, the Gothic "G" over-actuator is crafted of weighted PP and molded a deep, rich black that matches the collar -- which demonstrates challenging lacquering ability. The metallization of the complex shape -- an English rose, with highly detailed relief also made of weighted PP – is another example of Rexam's technical ability.
"And the degree of detail of the collar and the rose, and the actual depth of the relief, underscores our skill in complex injection," said Benoit.  "Our lacquering, metallization and injection capabilities result in nuanced components that elevate fragrance packaging to an art form."

Powering the package is the Rexam SP6 pump (crimped) and invisible dip tube. The SP6 is a compact pump, with excellent pre-compression characteristics, that enables designers of deluxe fragrances to develop bold, creative bottle shapes. In this case, the Galliano team developed a bottle with a sculpted look that evokes the draped fabric of the designer's famed couture collections and, thus, the drama of the Belle Époque era.
Source: Rexam
Click Here Now to Get FREE Newsletters from Packaging Digest

.
Sign up for the Packaging Digest News & Insights newsletter.
You May Also Like
---