Packaging makeover teaches old dog treats packaging new tricks
Packaging makeover teaches old dog treats packaging new tricks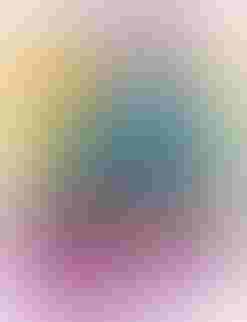 BlueDog cremes
After 14 years of baking all-natural dog treats, Blue Dog Bakery takes a major step in the evolution of the company and brand as it unveils fully refreshed packaging across its product line. The new packaging, produced by the award-winning design team at Hornall Anderson, gives Ruffy, the brand's lovable blue dog, a makeover and reveals a new modern look that perfectly reflects the treats inside, which have become favorites for dogs across the country.
Headquartered in Seattle, WA, Blue Dog Bakery was founded in 1998 as the first all natural dog treat brand sold in major grocery retailers. Today, it is the top selling all natural dog treat, and is widely available at grocery stores and retailers nationwide.
Ruffy gets a makeover
Over the years, Ruffy embraced his role as Blue Dog Bakery's spokesdog. He's come a long way—from humble beginnings as the favorite stuffed animal of the son of the company's founder, to starring on Blue Dog Bakery's boxes. When CEO Kyle Polanski took the helm at Blue Dog Bakery in 2009, he began a charge to bring a fresh look to the brand to better compete with the big dogs of the treat world.
"Ruffy has been, and always will be, a central piece of our branding, but it was time for our little blue dog to grow up," says Polanski. "For a brand our size, packaging is critical to our success and our new design ensures that we're perfectly positioned for growth and expansion."
The new packaging presents an updated look without straying too far from the familiar Blue Dog Bakery logo and Ruffy's unmistakable blue face, which dog owners have come to know and love. This evolution of Blue Dog Bakery's packaging brings Ruffy to life in 3D, but his spotlight doesn't outshine the other new visual elements. A simplified presentation highlights Blue Dog Bakery's unique offerings to consumers such as the fact that the treats are all natural, low fat and made in the USA. Updated typefaces make for better readability, icons tout the treats' key benefits and an "Our Community" section on box side panels highlight Blue Dog Bakery's support of various animal rescue organizations.
Ruffy also has a new co-star—the treats themselves. The new packaging reinforces Blue Dog Bakery's confidence in the quality of their product by visually highlighting the treats and incorporating new clear windows on the front of bagged items that allow shoppers to see what the treats inside look like.
What's next for Blue Dog Bakery?
New packaging is just the starting point in Blue Dog Bakery's plans to evolve and grow.
"We see this as a spring board," says Lara Thompson-Kravik, assistant brand manager. "Our updated look is something we're sure our existing fans will love and will catch the eyes of new consumers who didn't notice us before. More importantly, the new packaging reflects the brand that Blue Dog Bakery has become and our expectations for the future."
The release of new packaging is an important milestone among many that Blue Dog Bakery has experienced this year. Since the beginning of 2012, grocery sales of Blue Dog Bakery treats have grown by 30 percent. In February 2012, the company also expanded its line of wholesome baked treats by introducing Bakery Bones and Perfect Trainers. In addition to new packaging, Blue Dog Bakery's plans for the second half of 2012 include expanded strategic partnerships, new retailers, and, most importantly more happy and healthy dogs.
New Blue Dog Bakery packaging will begin appearing on retailers' shelves in late summer 2012.
Source: Blue Dog Bakery

.
Sign up for the Packaging Digest News & Insights newsletter.
You May Also Like
---